A Call for Youth Activism in the Philippines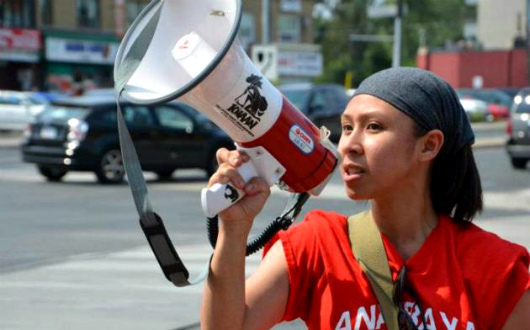 In June 2015, the Senate of the Philippines made its final amendments to the Philippines Disaster Risk Reduction Act, calling on young Filipinos to mobilize during calamities and disasters. The amendments make the younger generation a key part of disaster relief and Filipino activist culture.
The Philippines are extremely vulnerable to climate change. Every year, typhoons, earthquakes and storm surges hit the islands with vigor. According to Senator Aquino, "the youth are playing a vital role in our pursuit of overall disaster resilience. They have served as a beacon of hope and catalyst of action."
What are the kids saying about it? They're using what they know best to bring about change: social media.
The #MoveTawiTawi movement brought together 1,500 young activists to workshop solutions on how to improve Tawi-Tawi, an island providence of the Philippines.
The youth activists discussed everything from drug and violence issues to waste management and biodiversity. They analyzed the problems, found solutions and presented them to a panel of experts. By participating in this type of workshop, the young generation of future leaders learned about problem-solving by tackling real life issues.
Activism has proved to be a key tool for the Philippines throughout history, and there is hope of seeing more activism-related legislation in the future as a result of recent youth mobilization.
Harry Roque Jr., a Filipino attorney and activist that may be running for a seat in the Philippines Senate, affirmed in The Manila Standard News his hopes to advocate for legislation that will help fight poverty.
"I want to make activism not only as a tool for the parliament of the streets, but as a main weapon in crafting legislation to fight poverty. I want to bring activism to the chambers of the Philippines Senate," Roque Jr. writes in his opinion piece. He continues promoting youth activism for human rights, the environment, women's rights and freedom of speech.
With activists occupying Senate seats and a population of young, motivated individuals, the Philippines could see a great deal of positive change in its future.
– Hannah Resnick
Sources: The Standard, Prevention Web, Rappler
Photo: Anakbayan Toronto
https://borgenproject.org/wp-content/uploads/logo.jpg
0
0
Borgen Project
https://borgenproject.org/wp-content/uploads/logo.jpg
Borgen Project
2015-07-13 08:25:58
2020-07-09 22:59:25
A Call for Youth Activism in the Philippines