How to Stop the Brain Drain in Venezuela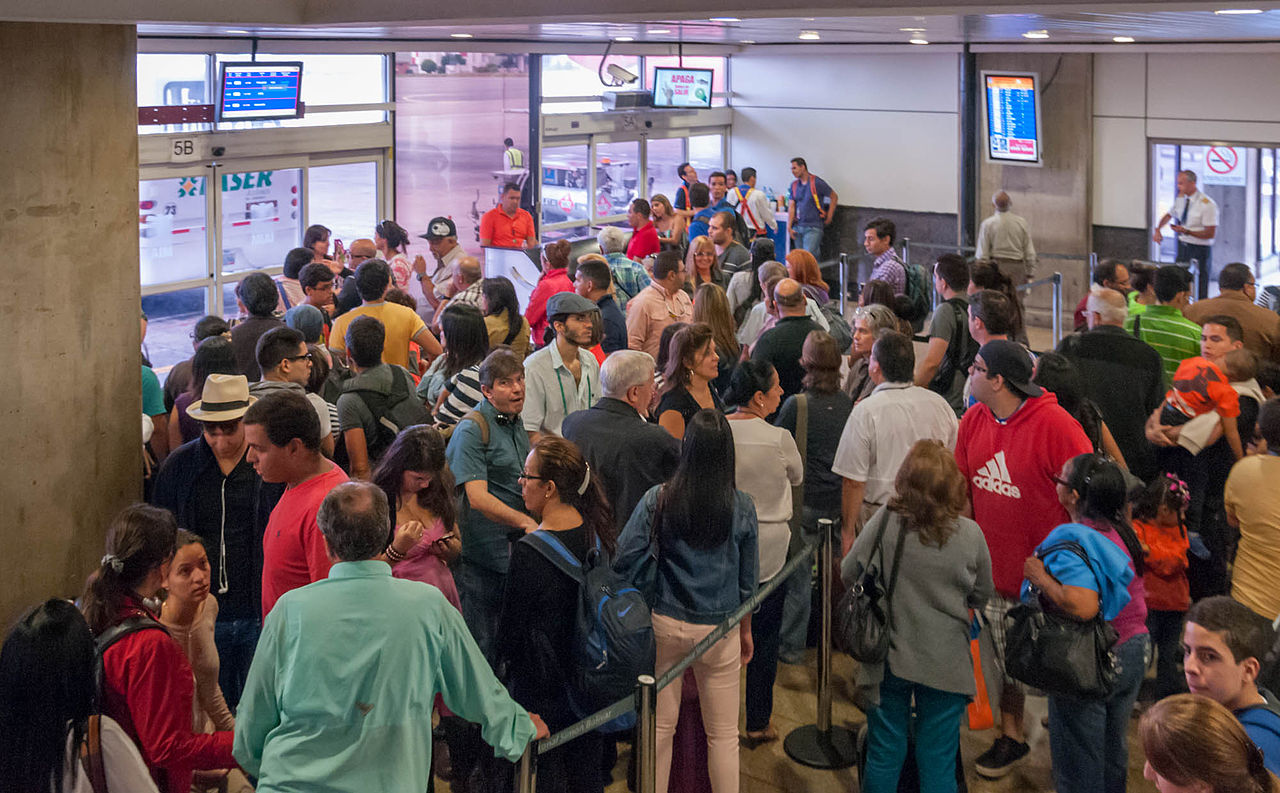 Since 1999 when President Hugo Chavez came into power, more than one million Venezuelans have left their country in the hope of a better future. Within this group, 90 percent of the emigrants held a bachelor's degree or more. The migration of these skilled individuals to foreign countries has created a significant brain drain in Venezuela. Now the country must focus on ways to stop the outflow of human capital before its skilled labor force is further depleted.
The citizens leaving Venezuela have been looking for a better quality of life and greater personal security. The International Monetary Fund is predicting inflation in Venezuela to increase by 720 percent this year and then, in 2018, by 2068 percent. Along with hyperinflation, this year the unemployment rate is expected to surpass 28 percent in 2018.
As unemployment was 7.4 percent in 2015, the significant stresses on the Venezuelan economy have led to great political unrest. Since April 1, thousands of citizens have been arrested in protests, hundreds have been injured and more than 60 people have died. In 2016, 2732 political arrests were made, suggesting high levels of state repression.
Maria Alesia Sosa, a freelance journalist in Miami who was a part of the significant brain drain in Venezuela, explains that while working 14 hour days she would earn less than $50 a month in her home country. Along with low pay, the high crime rates led to her decision to leave the country. Every 25 minutes a person is murdered in Venezuela. In 2016, three locations in Venezuela were listed in the top 10 most dangerous cities in the world, with Caracas taking the number one spot, according to a Mexican thinktank.
On top of job insecurity, weak purchasing power and significant criminal activity, one of the country's main sources of revenue has been reduced in recent years. Crude oil output supplies Venezuela with 95 percent of its GDP. However, in 2002 and 2003, the oil strikes to overthrow President Chavez had the country facing large layoffs within the state controlled oil company, PDVSA.
This was the beginning of the large brain drain in Venezuela when many highly skilled industry workers left their home country to work for multinational corporations like ExxonMobil and Chevron. In 2013, when President Nicolás Maduro was announced as Chavez's successor, oil production fell by 16 percent and still has not recovered. This outcome was a result of further government intervention in PDVSA which led to a drain on the expertise needed to boost production.
With these significant decreases in the nation's skill set, emigration is harming key industries from health and medicine to banking and finance. The human capital necessary to rebuild the nation after the political turmoil ends is depleting.
With 44 percent of Venezuelans stating that they left due to personal or professional development needs, job creation becomes an important consideration. The country should consider providing more scientific research funding to create an attraction for emigrants to return to their country. Additionally, it would provide incentives for citizens within the country to pursue further education as the nation currently has stalled recruitment for new talent. With success, the investment in research would benefit the medical industry as well as many others.
In addition, the government should focus on providing better job opportunities while promoting inclusion. This would improve the opportunities for citizens to gain economic returns while also reducing the unemployment rate in the country. Additionally, by improving job prospects, Venezuela can improve the security of its nation. By increasing employment, crime and underground economic activity are reduced as can be seen in many places from Chicago to Liberia.
Providing job opportunities will not fix all the issues of poor economic conditions alone. These strides must be coupled with reductions in corruption as this negatively influences the quality and returns to education. Therefore, governments should implement anti-corruption measures by increasing transparency and enhancing bureaucratic quality.
The prospective changes in Venezuela may not bring back those citizens who have already left yet they could make the country more attractive for those remaining. While political strife has created a brain drain in Venezuela there is still hope to improve the quality of life and security within the country to bring the people back.
– Tess Hinteregger
Photo: Google
https://borgenproject.org/wp-content/uploads/logo.jpg
0
0
Kim Thelwell
https://borgenproject.org/wp-content/uploads/logo.jpg
Kim Thelwell
2017-08-21 01:30:51
2020-06-18 08:42:51
How to Stop the Brain Drain in Venezuela