US Steps to Alleviate Poverty in Southeast Asia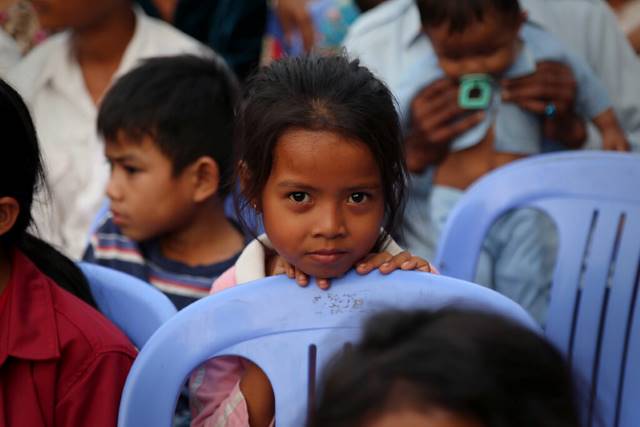 Cambodia and other Southeast Asian nations struggled economically well before the pandemic and COVID-19 threatens to send millions of people further into poverty.  The Southeast Asia Strategy Act shows the United States' commitment to supporting Southeast Asian nations in an effort to promote peace and stability and alleviate poverty in Southeast Asia.
The Association of Southeast Asian Nations (ASEAN)
The Association of Southeast Asian Nations (ASEAN), an inter-governmental organization made up of 10 member states, has worked for decades to facilitate economic growth and prosperity in Southeast Asia. Established in 1967 in Thailand, ASEAN was originally comprised of five member states: Indonesia, Malaysia, the Philippines, Singapore and Thailand. Over the next several decades, ASEAN membership grew to 10 nations. This happened when Brunei Darussalam, Cambodia, Lao PDR, Myanmar and Vietnam joined the partnership.
The primary aim of ASEAN is to encourage economic cooperation, development and growth in Southeast Asia. ASEAN member states also work together to facilitate the more effective usage of agricultural resources in the region, fostering growth in trade between ASEAN member states and the international community at large.
Finding Security
After the United States pulled out of the Trans-Pacific Partnership (TPP) in 2017, safety, security and economic prosperity have been uncertain in the region. This led to fears of increased Chinese aggression and dominance in Southeast Asia. ASEAN member states are seeking reassurance that the United States will help the states maintain economic independence from China.
The Southeast Asia Strategy Act, introduced in the House by Reps. Ann Wagner and Joaquin Castro on February 15, 2021, aims to reaffirm the United States' support for ASEAN member states. The Southeast Asia Strategy Act, which passed in the House in April 2021, would mandate that the federal government "develop and submit to the appropriate congressional committees a comprehensive strategy for engagement with Southeast Asia and ASEAN." The strategy must include a description to expand "broad based and inclusive economic growth" in the region.
Importantly, ASEAN member states invest heavily in the United States economy — more than China and India combined. These states collectively generate more than half a million U.S. jobs. The United States has never articulated a "comprehensive strategy" in the region before. However, "ASEAN diplomats and U.S. think tanks are eager for the U.S. to be on the record about its plans to engage with ASEAN." The Southeast Asia Strategy Act would prompt the United States to do just that.
Working Together
ASEAN's work to facilitate economic growth in Southeast Asia is vital. An ASEAN report in 2020 emphasized the commitment of ASEAN member states to providing a "social protection framework" that is responsive to emerging risks and vulnerabilities in the region, including climate change, disasters and economic crises. According to the report, the social protection framework would help protect citizens from destitution, poverty and decreasing income rates.
By working together, ASEAN member states have made strides toward reducing poverty in Southeast Asia, improving childhood health outcomes and increasing access to higher quality basic education. Thailand improved rates of child stunting from 25% to 11% over a span of 30 years. This was through specific community-based nutritional initiatives in poverty-stricken areas. In addition, Vietnam's remarkable basic education system shows the benefits that ASEAN member states bring about for citizens. This was successful in part "due to the nation's commitment to education reform and substantial public spending."
The Road Ahead
The United States' support of ASEAN member states is crucial in the effort to mitigate the economic impacts of COVID-19. This is also needed to support future economic growth and prosperity in Southeast Asia. Mandating that the United States federal government devise a cohesive strategy will help in the support of ASEAN member nations. The Southeast Asia Strategy Act will fight poverty in the region by encouraging the United States to help. This will assist in facilitating the important work ASEAN has done to support economic growth over the past several decades.
– Thomas McCall
Photo: Flickr
https://borgenproject.org/wp-content/uploads/logo.jpg
0
0
Evan Winslow
https://borgenproject.org/wp-content/uploads/logo.jpg
Evan Winslow
2021-05-01 06:55:19
2021-06-01 06:55:53
US Steps to Alleviate Poverty in Southeast Asia