8 Facts About Education in Thailand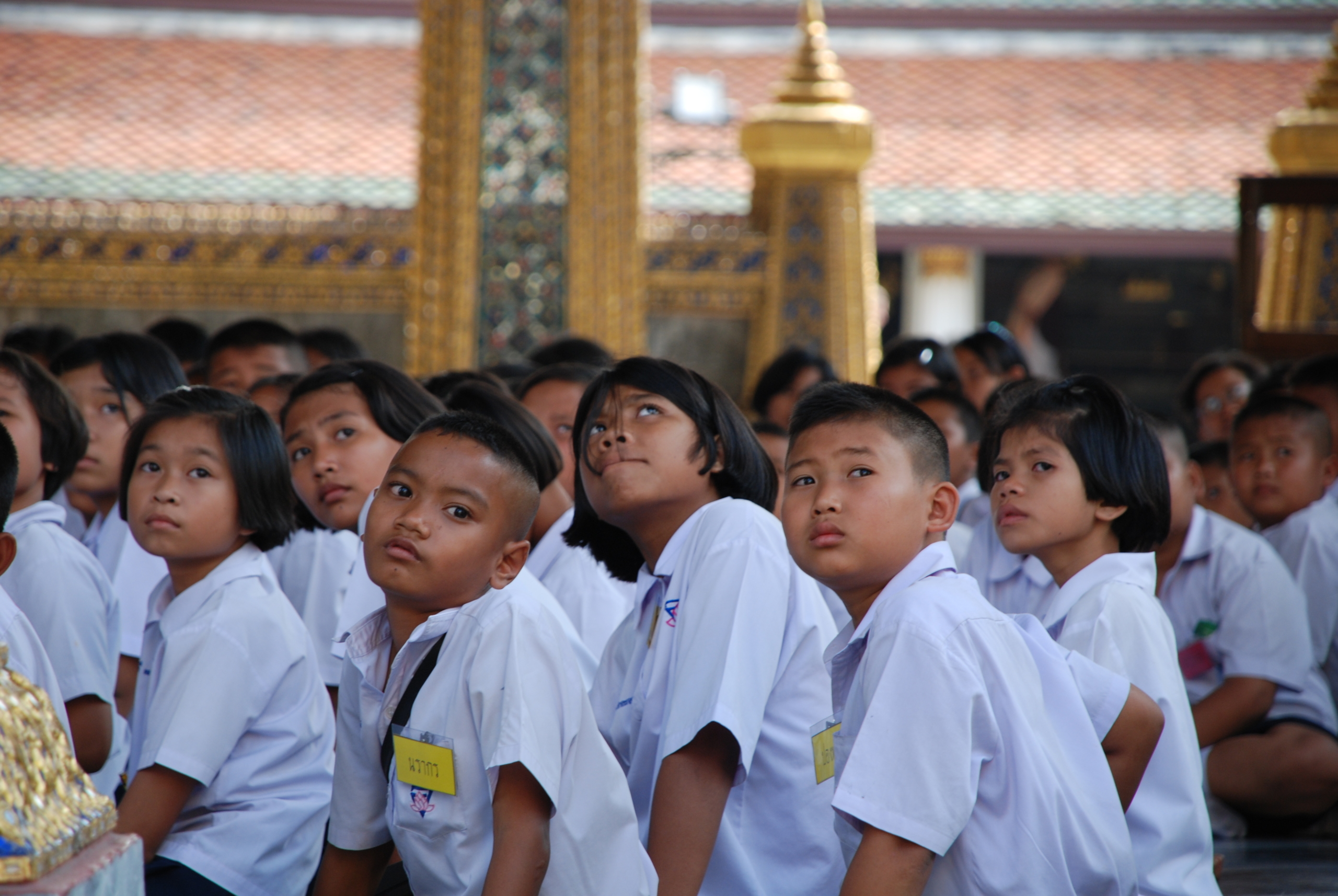 While it has been successful in creating an image as a top tourist destination, Thailand faces numerous challenges. In recent years, Thailand has experienced political instability and demographic shifts, affecting its socio-economic development. A strong education system is critical for Thailand to respond to these challenges. Here are eight facts about education in Thailand.
8 Facts about Education in Thailand
Declining student population: Thailand has one of the world's most rapidly aging societies, causing a decline in the student population. The combination of this decreasing demand for education and increased competition from international universities are posing threats to the existence of Thai higher education institutions. Some Thai education experts fear that the trends could lead to the closure of up to 75 percent of higher education institutions within the next decade.
Expanding basic education: Every child in Thailand has the right to receive three years of pre-primary schooling and 12 years of free basic education, regardless of their nationality or background. Approximately 95 percent of primary-school-age children attend school, but the number drops to 86 percent when it comes to the secondary school level. The majority of children who do not attend school are from disadvantaged communities, are migrants or have disabilities.
Poor learning outcomes: Despite progress in expanding basic education in Thailand, the learning outcomes have not improved for Thailand. At the end of primary education, 12 percent of children do not achieve a minimum proficiency level in mathematics. Only 50 percent achieve the minimum reading proficiency and 46 percent in minimum mathematics proficiency after completing lower secondary schools. The World Bank estimates that 12 years of basic schooling for a Thai child is only equivalent to 8.6 years. This is a learning gap of 3.8 years due to under-resourced small schools.

 

Political repression limits academic freedom: The deep conflicts between Thailand's traditional political establishment and the rural population majority instigated a long period of political instability in the nation, with frequent military coups in recent years. In the effort to control the chaos, the military government bans political activities and censors the media and free speech. Thai academics also have to work under strict surveillance, constantly afraid of the possibility of political reprisal and arrest.
Shortage of qualified teachers in small rural schools: With falling birth rates and decreasing student populations, the number of small schools increased significantly between 1993 and 2010. These small schools are extremely costly to operate and have a hard time attracting and retaining qualified teachers. Many teachers of these institutions do not have the necessary qualifications, and the majority are inexperienced university graduates. The children receiving schooling from these institutions are often from Thailand's poorest families and do not receive the quality education that would prepare them for a competitive workforce.
Disparities between students in urban and rural areas: Thailand's poor rural population and disadvantaged communities have significantly lower enrollment and graduation rates due to the low-performing small schools and a shortage of qualified teachers. The 2012 Programme for International Student Assessment scores revealed that students from schools in big cities made significantly greater improvements than students from small schools. Students studying science in rural areas are behind their peers in urban areas by more than a year of schooling, and more than half of the small rural school students will be functionally illiterate.

 

Improved training for teachers: Training used to be centralized with very few urban schools, making it accessible to a selective number of teachers. The Ministry of Education now provides online registration for teacher training courses and aims to offer online training eventually, increasing access for teachers from rural areas. The government also provides $300 worth of credits annually for teachers to register for training courses, and it is working to increase the variety of courses in more places in the country.

 

School consolidation plan: Thailand's Office of Basic Education (OBEC) plans to consolidate half of the small and under-resourced schools with nearby larger schools to provide better learning opportunities for children from the most disadvantaged communities and to solve a teacher shortage. This plan will affect approximately 11,000 small schools if implemented. At least 2,700 small schools considered to be geographically necessary will not be affected and stay open.
These eight facts about education in Thailand show the achievements and challenges of the education system. Despite Thailand's achievements in expanding access to basic education, the quality of education that the children receive remains a big issue for the nation. Investing in improving the education system is crucial for Thailand to achieve sustainable growth and harness its most valuable and powerful resource: the children.
– Minh-Ha La
Photo: Flickr
https://borgenproject.org/wp-content/uploads/logo.jpg
0
0
Lynsey Alexander
https://borgenproject.org/wp-content/uploads/logo.jpg
Lynsey Alexander
2020-02-06 02:00:49
2020-07-16 20:53:43
8 Facts About Education in Thailand