5 Facts About Hunger in Hungary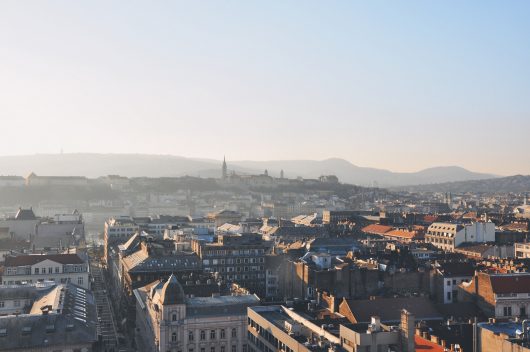 While Hungary is a thriving country, the nation still struggles with feeding its people. Here are five facts about Hunger in Hungary.
5 Facts About Hunger in Hungary
In Hungary, more than 40,000 children go without sufficient nourishment. For every 1,000 children, 6.1 die before their fifth birthday. Although the issue of hunger is indisputable, discussing the topic is considered taboo, and many fail to address it.
Half a million children live in poverty in Hungary. There are three different types of hunger — children being unable to afford food is the first. Another kind of hunger is the lack of a quality diet. The third type of hunger occurs when the child is deprived of the proper nutrients while in the womb. This hunger occurs when the mother is not eating properly and healthily. Lack of nutrition for the mother and fetus can result in premature birth, and sometimes maternal mortality.
According to the report of the Hungarian UNICEF Child Welfare Committee, the international deprivation index states that every other Hungarian child is deemed deprived.
 More than half of Hungary's area lies in the Great Plain. Although the soil is fertile, most of the region lacks adequate rainfall and is prone to drought, requiring extensive irrigation. Hungarians mainly harvest corn, wheat, sugar beets, potatoes and rye. The economy in Hungary is thriving, but the hunger in Hungary is still a large problem. The country exports most of its crops, when they could be used to feed the people at home. The rate of poverty among single-earner households was 10 percent in 2005. In 2014, it reached 25 percent.
Fortunately, few children actually die of hunger in the country. The government provides cheap or free meals in nurseries, pre-schools and schools for 370,000 children in need. Hunger in Hungary is a problem that schools take very seriously, and administrations are sure that no child leaves school needing food.
Hungary is working to solve its hunger problem through schools, community programs and government involvement. The hunger in Hungary is making slow continuous progress, and the improvement shows considerable hope that the problem will be eradicated.
– Rilee Pickle
Photo: Flickr
https://borgenproject.org/wp-content/uploads/logo.jpg
0
0
Borgen Project
https://borgenproject.org/wp-content/uploads/logo.jpg
Borgen Project
2017-05-05 01:30:34
2020-05-03 14:32:15
5 Facts About Hunger in Hungary