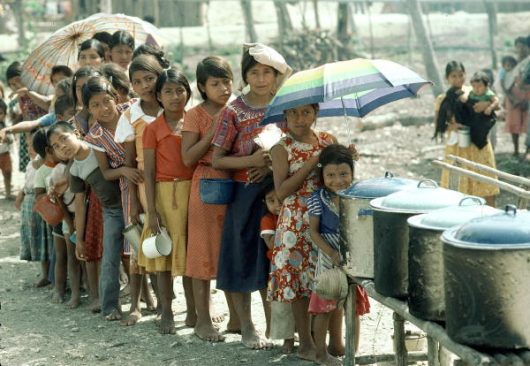 San Marino is a small country ensconced by its neighboring country, Italy. It is considered to be the world's oldest surviving republic. Its population is a little over 30,000. The refugee population in the area is small, which makes it a low concern for the region. However, previous years reveal higher numbers of refugees. Here are 10 facts about refugees in San Marino.
10 Facts About Refugees in San Marino
Refugees in San Marino have come from Italy, Czech Republic, Brazil and even Mexico in the past.
During World War II, San Marino, who was neutral during the war, hosted approximately 100,000 refugees from Italy.
Between 1998 and 2000, the refugee population in San Marino was four. In the years following San Marino did not see its refugee population exceed this number.
Currently, there is only one reported case of a refugee in San Marino, making the region's refugee population at one.
San Marino is not included in the Geneva Convention of 1951 or the Protocol of 1967. However, the government still has a system in place for protecting refugees. This means that the San Marino government can protect refugees at risk of persecution based on race, religion, social group affiliation, political opinions and more.
By action of the cabinet, the government can grant refugee status or asylum to those seeking refuge in San Marino. Requests for asylum are rare.
Laws in San Marino allow for foreign travel, emigration and repatriation. The country's government follows suit with the Office of the U.N. High Commissioner for Refugees by providing assistance to asylum seekers and people who are considered stateless. This is also reflective of policies from other comparative humanitarian organizations.
According to the Council of Europe Development Bank, as of 2015 San Marino contributed 20,000 euros to the Bank's Migrant and Refugee Fund. This contribution was a sign of solidarity with San Marino's support of European social cohesion and refugees in the area, according to the Bank's report.
According to a report from the United Nations High Commissioner for Refugees, requests for softer citizenship requirements have been declined in the past, making it difficult for refugees to eventually obtain citizenship.
More than one million migrants and refugees landed in European countries. By comparison, the refugee population in San Marino is a mere fraction of a percentage of that total. While there are numerous facts about San Marino refugees, these are 10 facts about San Marino refugees that are important to know.
Though the refugee population in the country is minute these 10 facts about refugees in San Marino are important to achieving a deeper understanding the European refugee crisis as a whole.
– Leah Potter
Photo: Flickr
https://borgenproject.org/wp-content/uploads/The_Borgen_Project_Logo_small.jpg
0
0
Kim Thelwell
https://borgenproject.org/wp-content/uploads/The_Borgen_Project_Logo_small.jpg
Kim Thelwell
2017-08-20 01:30:01
2020-03-09 09:46:53
10 Facts About Refugees in San Marino You Might Not Know