10 Facts About Poverty in Croatia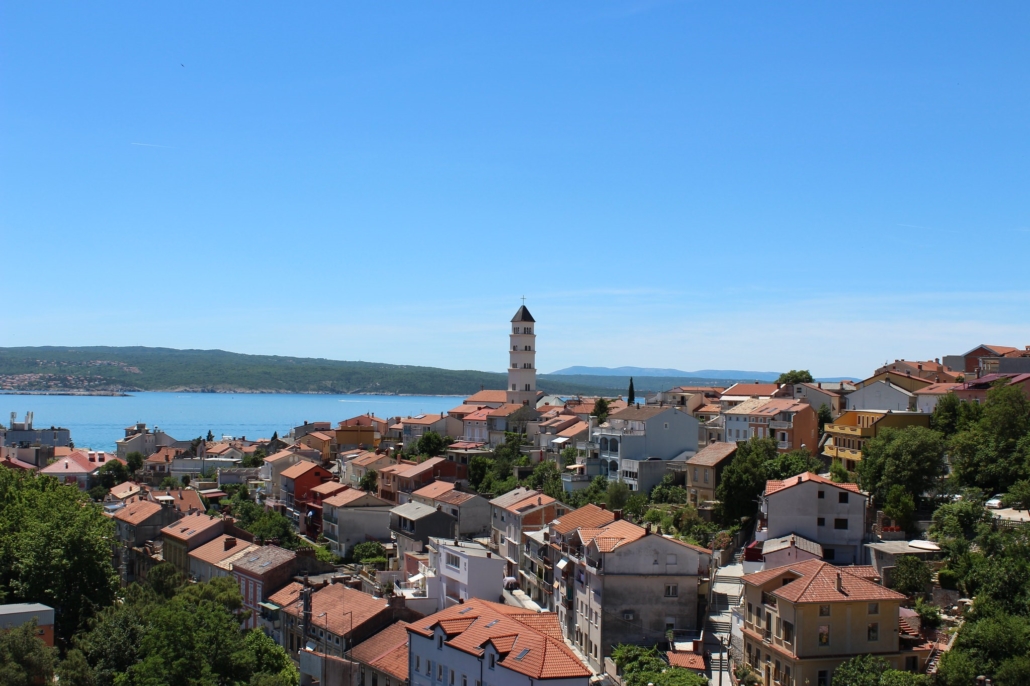 Croatia is located between central and southeastern Europe and includes a multitude of small islands that are scattered alongside its maritime coast with the Adriatic Sea. Despite being a member of the wealthy European Union, Croatia is economically unstable and wide-reaching poverty affects much of the population. Here is a list of 10 facts about poverty in Croatia that will illustrate living conditions today.
10 Facts About Poverty in Croatia
1. High poverty rates: In 2008, Croatia experienced a sharp rise in poverty that exceeded the rates recorded by other EU members. About one-third of all citizens live in conditions of extreme material deprivation and just over 15 percent are unable to afford the basic necessities needed to lead a comfortable life. Furthermore, there is a correlation between poverty and inequality in Croatia. A higher income is necessary as the world around develops. This makes it difficult for uneducated workers to afford the goods needed to increase their standard of living.
2. The country faces a significant debt burden: In 2018, the national debt in Croatia accumulated to $45.3 billion, which is equal to 74.1 percent of the country's GDP. This amounts to $11,048 of debt for each individual living in Croatia. While the ratio has been improving since 2014, central government spending outweighs government revenues by a considerable margin. This will ensure that foreign debt will continue to burden Croatian citizens in the foreseeable future.
3. Croatia has the fourth highest youth unemployment rate in the EU: Statistics showed the Croatian youth unemployment rate at 23 percent in January 2019. According to Marijana Petir, a member of the European Parliament, the Croatian government has thus far created "improper employment conditions." This has driven educated Croatian youth to seek jobs in wealthier European countries that have entrenched stable job opportunities into their economies.
4. Children are disproportionately affected by poverty: When the national debt peaked in 2014, about 2.6 million Croatian children were living in destitution. These vulnerable groups of individuals suffer the most due to a lack of necessary nutrients needed to grow and an adequate government infrastructure needed to secure future prospects of upward mobility. UNICEF is a leading organization working to improve the lives of impoverished children. In 2017, UNICEF entered into a partnership with the Croatian government in which both parties agreed to focus on improving children's rights across the country.
5. Croatia is experiencing a massive emigration wave: Records show that far more individuals have left Croatia since the recession than previously estimated. While Croatia had recorded the number at 102,000, foreign statistics indicate that the number accumulates to 230,000 individuals. Many of these emigrants are in fact refugees and asylum seekers hoping to find better living conditions in other EU states.
6. Croatia struggles with underdeveloped regions: Small towns and settlements on the eastern and southeastern borders experience the highest rates of poverty. Economic struggles are attributed to the effects of the Croatian War of Independence in the 1990s. This war to separate from Yugoslavia led to massive destruction in these regions, as it cause $36 billion worth of damage and destroyed thousands of houses.
7. Education decreases the risk of poverty: Among those who attend primary school in Croatia, the risk of poverty is 37.1 percent. This number drops by 16 percent for those who attend secondary school. The chance of attending even basic levels of education is unlikely for impoverished children in Croatia, as families struggle to afford the necessary supplies needed to excel.
8. Health care is in need of reform: The European Commission released an assessment of the Croatian health care system at the end of 2017 indicating their concerns. Some issues include low spending on health care, an insufficient number of nurses and doctors and an unhealthy general population. Croatians struggle with drinking, smoking and obesity, which all harm the immune system and increase the risk of attracting disease.
9. Croatia's Human Development Index (HDI) rate is increasing: Croatia's HDI is steadily increasing, showing that the country is bettering its economic standing. Indicators in 2017 show that life expectancy at birth, years of schooling and GNI per capita are all on the rise. While Croatia's HDI value of 0.831 puts it in the very high human development category, it is still well under the average HDI value for the European Union.
10. The Programme for Fighting Poverty and Social Exclusion: The EU created this initiative in order to combat the coupled problems of poverty and exclusion. The Croatian government adopted this program in 2015 as a strategy to halt the expansion and mitigate the effects of these two issues. The Croatian government has taken a regional approach when implementing the program, as it has allocated resources based upon which areas are in most need of aid.
These 10 facts about poverty in Croatia detail the hardships endured by the Croatian population; however, they also present a few avenues the central government is taking in order to alleviate these issues. Croatia has experienced slow yet impactful progress since 2014. Croatia needs to do more work if it is to become among the most affluent European states.
– Annie O'Connell
Photo: Flickr

https://borgenproject.org/wp-content/uploads/The_Borgen_Project_Logo_small.jpg
0
0
Kim Thelwell
https://borgenproject.org/wp-content/uploads/The_Borgen_Project_Logo_small.jpg
Kim Thelwell
2019-07-17 07:10:23
2019-12-17 13:29:16
10 Facts About Poverty in Croatia