10 Facts About Life Expectancy in Mali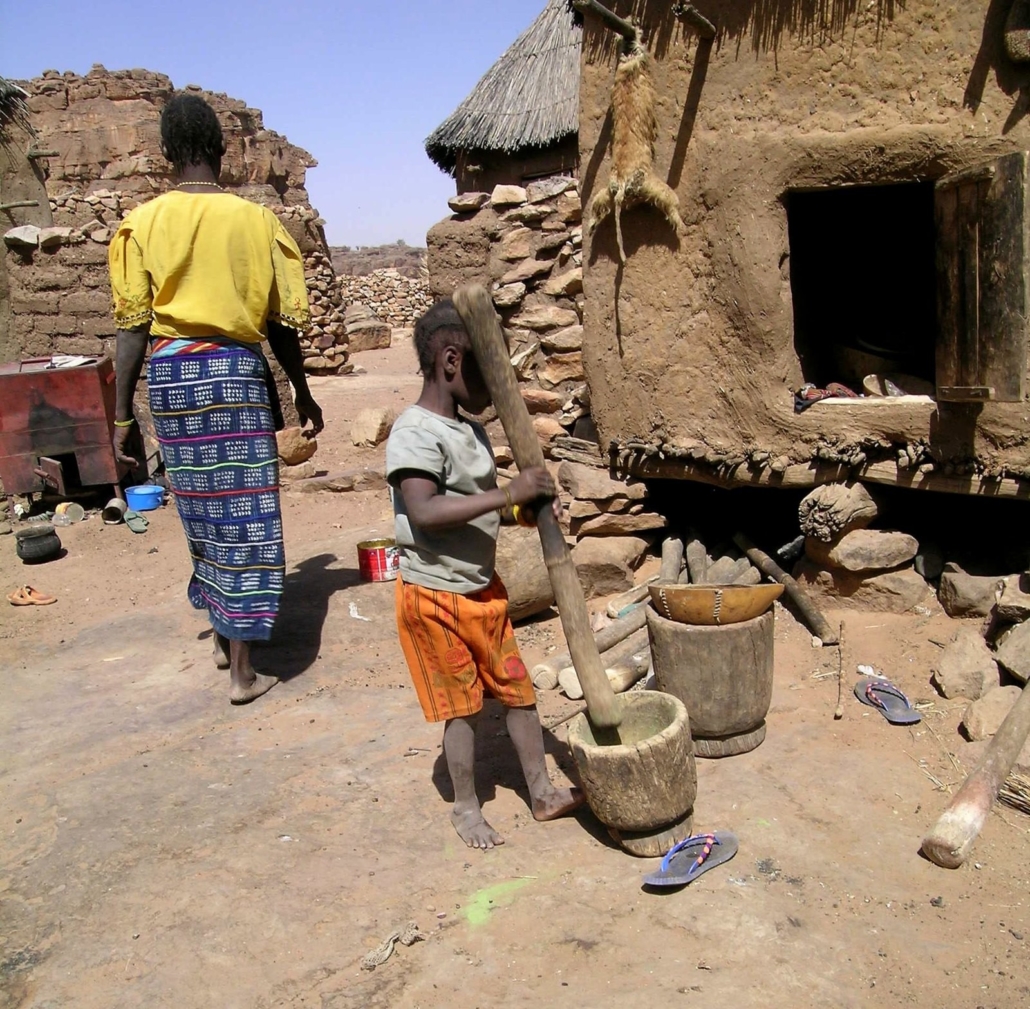 In 2020, the country of Mali will celebrate its 60th anniversary of independence from French colonial rule. However, since 1960, Mali has had a tumultuous history filled with numerous civil wars, coups and failed revolutions. Despite these setbacks, Mali is making strides to improve the quality of life for its citizens. Here are 10 facts about life expectancy in Mali.
10 Facts About Life Expectancy in Mali
According to the CIA World Factbook, the life expectancy of a citizen of Mali is 60.8 years on average or 58.6 years for males and 63 years for females. This puts Mali at a rank of 206 out of 223 countries for life expectancy. These 10 facts about life expectancy in Mali will explain why.
Mali reported 43 births per 1,000 people in 2018, the third-largest figure in the world. Many expect the country's population to double by 2035. This has led to overcrowding in the capital city of Bamako. In response, the World Bank has begun to invest in the infrastructure of Malian cities via performance-based grants for communities.
Despite this massive population growth, Mali suffers from extreme infant and child mortality, which adversely affects life expectancy in Mali. In 2015, 114 out of 1,000 Malian children died by the age of 5. Recently, organizations like WHO and UNICEF have begun to sponsor community case management initiatives that focus on improving health conditions in impoverished areas. Areas where these initiatives occurred, such as Bamako's Yirimadio district, have been able to reduce child mortality rates to up to 28 deaths per 1,000, about a quarter of the national rate.
In Mali, the maternal mortality rate is very high. The U.N. estimates that there are 630 maternal deaths per 100,000 live births. This is partly because only one in four births in Mali have someone with proper birthing training, but deep-rooted societal attitudes that restrict women's rights may also be a cause. According to the Center for Reproductive Rights, an organization fighting against maternal mortality in Mali, child marriage and female genital mutilation are both common in Mali, which both cause higher risks to the mother during birth. The organization has called upon the Malian government to "meet its national and international commitments and take the necessary steps to reduce maternal mortality."
The leading cause of death in Mali is malaria, which accounts for 24 percent of deaths in the country. To address this, the Malian government has partnered with global organizations such as the CDC to distribute anti-malarial medications during the country's late autumn rainy season, in which most cases of malaria appear. This partnership was established in 1995 as part of the CDC's global initiative to stop diseases in other countries before they can reach the U.S.
Illnesses that often stem from a lack of access to clean water, such as meningitis and diarrheal diseases, cause a significant number of deaths in Mali. Twenty-three percent of the population of Mali overall and 35.9 percent of the rural population lacks access to clean drinking water, and 78.5 percent of rural Malians lack access to proper sanitation. This leads to the spread of the diseases mentioned above. An organization called Charity Water has invested over $9 million to give rural Malians access to clean water and sanitation by building wells and pipe systems, allowing Malians to tap into the country's rich aquifers for clean drinking water.
Malnutrition causes 5 percent of deaths in Mali. According to the World Food Program, 44.9 percent of the country live in poverty, which is a significant cause of food insecurity. To combat this, programs like the World Food Program have been working on distributing nutritious meals to Malian families, as well as setting up long-term programs to create infrastructures such as roads and dams.
HIV and AIDS cause 3 percent of deaths in Mali. Although HIV infections in the country have risen by 11 percent since 2010, deaths from the disease have gone down by 11 percent in the same period. Efforts by the CDC and other organizations have focused on treating HIV to prevent victims of the disease from going on to develop AIDS, as well as improving blood safety measures.
Mali suffers from a significant shortage of physicians, with 0.14 physicians and 0.1 hospital beds per 1,000 people, compared to 2.59 physicians and 2.9 beds in the U.S. Despite that, the country has recently taken significant steps forward on providing universal health coverage via a $120 million initiative from the government, which will focus on training more doctors, broadening access to contraceptives and improving care for the elderly.
Eighty percent of Mali relies on agriculture for a living. Although Malian farmers have been fighting soil degradation and lack of access to modern equipment, initiatives like Feed the Future have been working to improve conditions for Malian farmers. As a result, Mali poured $47.34 million into its agriculture industry in 2017.
As these 10 facts about life expectancy in Mali show, life expectancy in Mali is significantly lower than in other parts of the world, but the country is making strides forward to combat illness and poverty. With help from the global community, Mali is moving forwards towards a brighter future.
– Kelton Holsen
Photo: Flickr

https://borgenproject.org/wp-content/uploads/logo.jpg
0
0
Jennifer Philipp
https://borgenproject.org/wp-content/uploads/logo.jpg
Jennifer Philipp
2019-09-24 13:28:52
2019-11-14 13:34:15
10 Facts About Life Expectancy in Mali