ShareTheMeal: A One-Button, World Hunger, Aid Application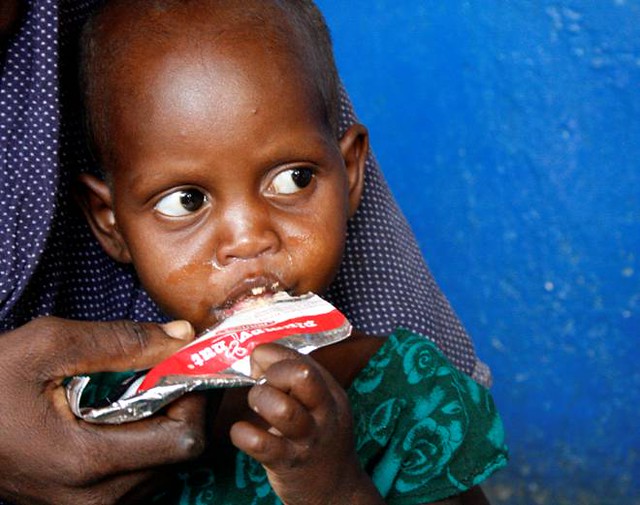 Chronic hunger is still an issue that plagues many countries and communities around the world. Many solutions proposed to solve world hunger have been ongoing for decades, yet the problem persists. In the technology-focused 21st century, these attempts at solutions have become increasingly digital. One such digital solution is a world hunger aid application from the United Nations' World Food Programme.
The World Food Programme
The World Food Programme is the U.N.'s top organization in charge of managing and solving world hunger crises. It is focused on emergency food aid as well as helping communities maintain high nutrition standards. The WFP's efforts are responsible for the allocation and distribution of billions of rations, worldwide to food-insecure communities each year.
Most of these food aid efforts happen on the ground, in the affected areas. However, a new initiative from the WFP can involve far more people in the crusade against world hunger. The solution is the world hunger aid application, "ShareTheMeal."
ShareTheMeal: How Does it Work?
Launched in 2015, ShareTheMeal is a one-of-a-kind world hunger aid application. Its sole purpose is to allow users worldwide, to donate meals to adults and children around the world via their smartphones or tablets. To participate, users simply tap a button to send an $0.80 donation to the WFP, which covers the cost of one meal.
ShareTheMeal also allows users to assist with its mission in several other ways. Within the user interface, the hunger aid application splits donation tiers into higher amounts, such as "Feed a Child for a Week" or "Feed a Child for a Year," which correspond to a donation value, to fund that goal. The application also has a feature called "The Table," where a monthly donation matches the user with the family they are supporting. This allows users to receive updates on how their donations helped a specific family.
In addition to its general donation tiers, ShareTheMeal has real-time, cause-specific donation sections. These include assisting with the famine crisis in Yemen and supporting Syrian refugees in Iraq. The application's "Teams" option also allows users to form teams with friends, coworkers or family members to meet a donation goal.
ShareTheMeal's Impact
To date, ShareTheMeal has donated more than 78 million meals to people in need via its 2+ million users on iOS alone. It has received thousands of five-star reviews for its efforts and was named the Google Play Store's Best Social Impact app. ShareTheMeal has also been featured by several major global news outlets, from CNN, Forbes and Al Jazeera to Spiegel Online.
The application has directly contributed to the WFP's efforts to continue providing aid to communities affected by global hunger. ShareTheMeal combines peoples' desire to support a cause with the technology that permeates their everyday lives — in a masterfully simple idea that offers tangible results. In doing so, the application brings the world of charity to a new generation of contributors via its smartphone presence.
Outlook — Positive
As hunger persists around the globe, ShareTheMeal continues to grow and evolve today. The world hunger aid application announced that during the next five years, it aims to donate 800 million meals to the world's poor. ShareTheMeal's goal is massive, but with its millions of users, exceptional usability and the emotional connections it creates between users and those they assist (with their donations) — this clever piece of technology seems to be on track to succeed in its quest to end global starvation.
– Domenic Scalora
Photo: Flickr
https://borgenproject.org/wp-content/uploads/logo.jpg
0
0
Kim Thelwell
https://borgenproject.org/wp-content/uploads/logo.jpg
Kim Thelwell
2020-09-21 03:40:36
2020-09-21 03:40:35
ShareTheMeal: A One-Button, World Hunger, Aid Application