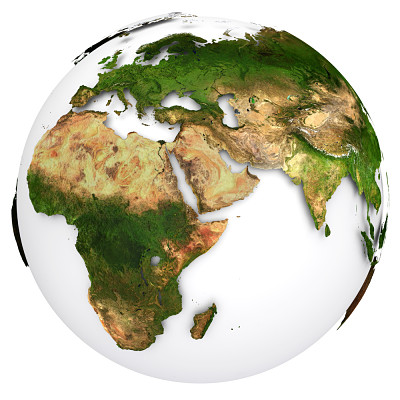 The World Cup truly defines the idea of international competition. With the current 2014 World Cup only two weeks in, the viewership of clips, games, advertisements and the like are higher than any other international competition. According to latinpost.com, people have watched over 1.2 billion minutes of World Cup-affiliated advertisements, which is four times more views than the 2014 Super Bowl ads received.
FIFA research supports this, demonstrating numbers from the 2010 World Cup in South Africa. Over 3.2 billion people tuned in for at least one minute of the games, compared to 900 million that tuned into the Olympics Opening Ceremony, which is the most highly watched portion of the event.
3.2 billion people represents a large demographic of the world, many of whom represent developing countries. The World Cup represents the level of accessibility isolated countries have to opportunities even to just watch a game. There is a level of danger to watching games in some countries such as the 48 people who died in Kenya at a viewing party, but the dedication to their countries trumps their socio-economic status.
Few events draw the attention of billions, however the World Cup bonds nations. The U.S. typically has a low viewership rate of Major League Soccer in comparison to the NBA, NFL and NHL views.
The Miami Herald reported that 15.9 million Americans tuned into ESPN and Univision to watch the U.S. versus Ghana game, which is the second highest recorded viewership for a World Cup match in the U.S. It pales only to the U.S. versus England match of 2010 which held 17.1 million viewers. Trumping this, are the 18.2 million people who tuned in to watch the U.S. and Portugal battle it out, according to CNN Money.
The possible reason for this is the higher number of countries filming and reporting on the event, with 48 countries present and 34 ultra-high definition cameras watching from all angles. The more access countries have to the games, the more people who will flock to small businesses who play the games for those without home access.
Many of the countries competing represent developing countries, such as Colombia, Uruguay, Nigeria, Ghana and many others. These countries typically have low participation and success in other international competitions such as the Olympics, so they find their nationalism and support in the World Cup due to the accessibility and commonality of soccer.
The number of people tuning to watch their home countries fight for international competitive prestige shows that even in times of turmoil and struggle, nations can be united through watching a small, fuzzy screen of their teams playing everyone's favorite sport.
— Elena Lopez
Sources: CNN, Latin Post, Miami Herald, Reuters
Photo: Zap 2 It
https://borgenproject.org/wp-content/uploads/The_Borgen_Project_Logo_small.jpg
0
0
Borgen Project
https://borgenproject.org/wp-content/uploads/The_Borgen_Project_Logo_small.jpg
Borgen Project
2014-06-28 11:51:24
2017-02-15 12:51:51
World Cup Viewed Across the Globe