Top 10 Facts About Living Conditions in Senegal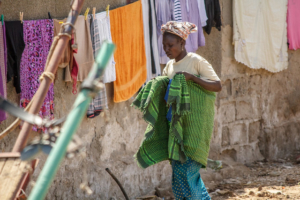 In the transition from the French colony to the independent nation, Senegal has made substantial progress in relation to improving the living standard of its people. As one of the most politically stable nations in Africa, there has been greater space in the political arena to focus on development. Despite the political stability and continual growth of the economy, there are still key aspects and dimensions in the life of Senegalese people life that can be improved. In the article below, the top 10 facts about the living conditions in Senegal are presented.
Top 10 Facts About Living Conditions in Senegal
The World Bank projects that
poverty in Senegal
should fall from present 34 percent to 31.2 percent in 2020 due to acceleration in agricultural growth and expansion of new industries like clean energy. These top 10 facts about living conditions in Senegal highlight the current situation in the country and are meant to give the face to the burgeoning development happening contemporarily in the country.
– Natalie Gates
Photo: Flickr
https://borgenproject.org/wp-content/uploads/The_Borgen_Project_Logo_small.jpg
0
0
Kim Thelwell
https://borgenproject.org/wp-content/uploads/The_Borgen_Project_Logo_small.jpg
Kim Thelwell
2019-01-28 19:30:17
2019-12-17 15:15:25
Top 10 Facts About Living Conditions in Senegal