Uber for Tractors: Transforming the Agricultural Sector in Africa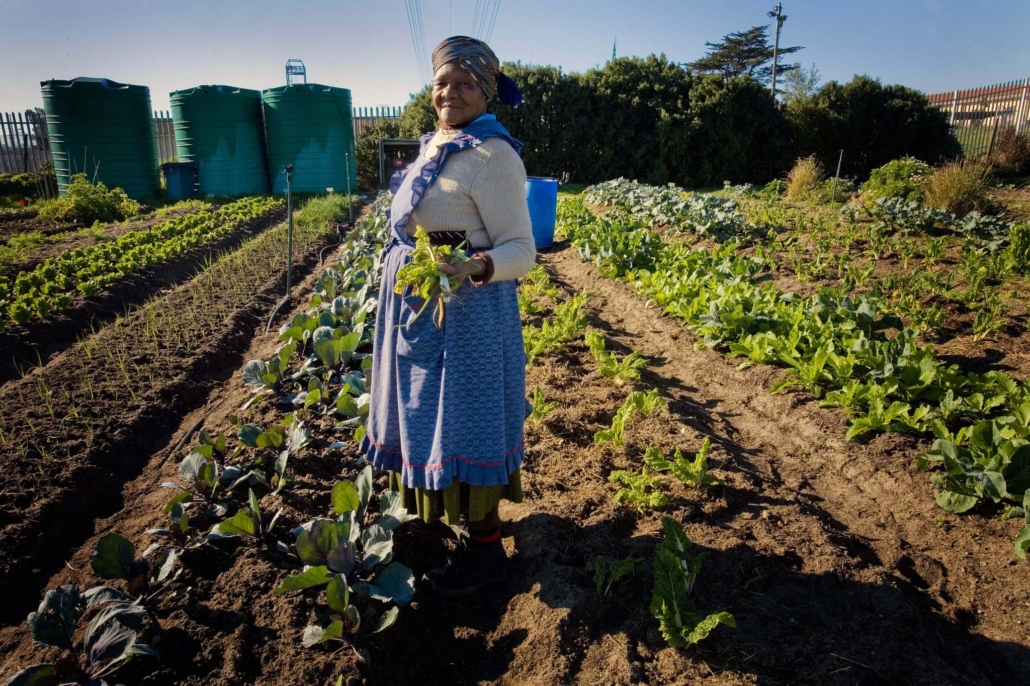 Within sub-Saharan Africa, about 220 million smallholder farmers live on $2 per day. As a result of a lack of financing, farmers do not have access to mechanization tools that increase productivity across the agricultural sector in Africa. The majority of the poor earn their source of income on farms and 80% of households in sub-Saharan Africa rely on agriculture to live.
Inadequate Mechanization in the Agriculture Sector in Africa
Since farmers lack the utilities to cultivate their land fully and efficiently, they lose out on potential yields and profit, which detrimentally impacts Africa's agricultural sector. In fact, about half of Africa's yield gap arises from a lack of agricultural equipment.
"Less than 1% of commercial lending goes to agriculture in Africa – conveying that this sector is grossly under-invested despite the crucial role that it plays in the long-term development of most African countries," Hello Tractor says. Reasons include hefty requirements that smallholders simply cannot meet, especially in sub-Saharan Africa, which accounted for two-thirds of the world's extreme poor in 2018, the World Bank says.
This urgency of strengthening the livelihoods of smallholder farmers submerged in poverty through digital technology has fostered a desire for entrepreneurs to develop innovative methods to boost agricultural mechanization.
What is Hello Tractor?
African American investment banker, founder and CEO, Jehiel Oliver, established Hello Tractor in Nigeria in 2014 to increase access to mechanization. The Hello Tractor platform, nicknamed 'Uber for Tractors,' runs a pay-as-you-go (PAYG) program to allow for collaborative consumption, facilitating access for smallholder farmers to rent tractors on demand.
Booking agents receive these rental requests and provide the services smallholder farmers yearn for. Now, farmers are readily equipped with the tools to liberate themselves from poverty because they reap the benefits of accessing low-cost tractors they do not own. The Hello Tractor app acts as a digital hub for business owners, such as tractor owners, to network with farmers in need of their services.
The Uber analogy relates to the fact that farmers can easily book available tractor services near them at the tap of a button. A GPS tracking device is fitted onto equipment and synced to the mobile app, allowing tractor owners to view details about the tractor, such as the distance their tractor has traveled, acres cultivated and fuel levels.
Impacts of Hello Tractor
Smallholder farmers now have access to formerly unattainable agricultural machinery. The cost of tractor access equates to a third of the amount paid for manual labor and can be as much as "40 times more efficient." By the end of 2020, Hello Tractor had assisted 41,000 farmers in Kenya with these services. The company had fitted its technology in more than 2,500 tractors and assisted more than 500,000 farmers by 2020.
According to a World Food Programme (WFP) article from 2020, Hello Tractor's strategic objectives in Nigeria within five years will bring 10,000 tractors to the market through a partnership with John Deere, which will result in 9 million hectares of arable land, 37 million metric tons of crops for food and more than 2 million employment opportunities.
The Future of the Agricultural Sector in Africa
Overall, Hello Tractor has drastically transformed the agricultural sector in Africa. The introduction of digital technology is revolutionizing agriculture in Africa. Improvements in productivity, food insecurity and income insecurity improve overall livelihood and provide hope for a promising future. Hello Tractor's services allow the opportunity for smallholder farmers to break intergenerational cycles of poverty.
Jehiel Oliver has harnessed digital technology to create a model that empowers smallholder farmers with the tools to rise out of poverty. These innovative development projects help to galvanize systemic change and eliminate global poverty overall.
– Dami Kalejaiye
Photo: Flickr
https://borgenproject.org/wp-content/uploads/logo.jpg
0
0
Saiesha
https://borgenproject.org/wp-content/uploads/logo.jpg
Saiesha
2023-04-06 07:30:30
2023-04-05 01:42:52
Uber for Tractors: Transforming the Agricultural Sector in Africa