The 7 Virtues and Afghanistan's Opium Epidemic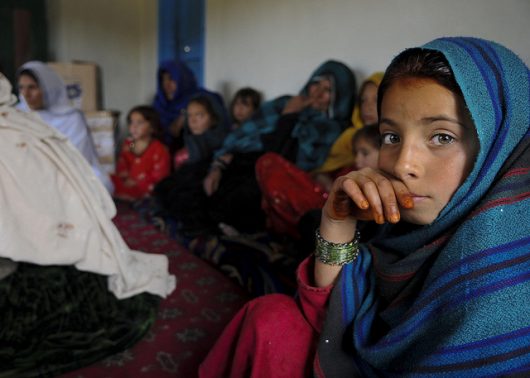 In the war-torn country of Afganistan, groups such as the Taliban enlist the help of opium farmers to finance their terrorist operations. Since opium crops are the most effective way to make a profit, farmers living in poverty have little to no reasons to resist contributing to the drug trade.
However, farmers in Afganistan can defeat terrorism with this unexpected strategy- selling oranges and roses. A perfume company called The 7 Virtues pays a generous amount for these ingredients which are used in the perfumes so that families can have a sustainable livelihood. Their philanthropy benefits the people of Afghanistan, the United States, and the world in general.
Opium Production in Afganistan
There is a huge demand for opium in Afghanistan, but the consequences of this illegal drug extend far beyond the country's borders. Afghanistan farmers produce between 70 and 80 percent of the world's supply of opium, and the drug industry spurring on their production is responsible for opium-related deaths throughout the world. In addition to funding terrorist operations, growing opium encourages other illegal behaviors and contributes to Afghanistan's violent atmosphere.
It is no coincidence that some of the poorest farmers in the world are producing opium in Afghanistan. To survive, families must resort to a form of employment they might abstain from under less desperate circumstances. However, selling legal crops is not very profitable. Experts concerned about the economic development of Afghanistan have warned against stifling the opium trade because they don't want more than three million farming families to lose their main source of income. Renting land is expensive for shareholders, so they need to sell crops in high demand. Compared to legal crops, opium brings in the most revenue.
The 7 Virtues
Barb Stegemann, the founder of The 7 Virtues, is determined to address violence and economic instability in Afghanistan with economic power. Many businesses in the fashion industry exploit cheap labor without giving the workers sustainable wages, so the company hopes to set a good example for others to follow. It lifts more than 1,000 families in Afganistan out of poverty by paying twice as much for essential oils to the farmers as they would get by selling opium. By selling legal crops for a generous price, this simultaneously limits financial support for terrorist groups. The company does business with other countries affected by violence and conflict such as Haiti, Rwanda and countries in the Middle East.
Legal crop production benefits more people than just farmers in the country. Reduced activity from terrorist groups is good for U.S. national security and saves people from opium addiction all over the world. Stegemann's motto is: "Good for the world. Good for your skin." Not only that perfumes made by The 7 Virtues are phthalate and paraben free, but they are also not tested on animals. Due to their rising popularity, the perfumes will be sold in Sephora outlets. Partnering with a mainstream beauty store helps maximize their visibility among consumers and makes the perfume easily accessible for supporters of Stegemann's company.
Other Methods for Opium Reduction
The elected government in Afghanistan has introduced several other methods for interrupting the opium trade. They're currently testing the effectiveness of aircraft that spray herbicides over poppy fields. This practice is announced prior to the harvest season that gives opium farmers a chance to make the decision of planting legal crops. The government is also confiscating the property of landlords who encourage shareholders to grow opium poppy plants. Future plans include research on types of crops grown in provinces controlled by terrorist groups. This will provide information about where they collect revenue and allow the government to focus their opium eradication efforts.
Barb Stegemann began a legacy to demonstrate the power of investment for alleviating poverty. Instead of fighting terrorism with more violence, she proves that Afghanistan's problems can be solved with a bottle of fragrance.
– Sabrina Dubbert
Photo: Flickr
https://borgenproject.org/wp-content/uploads/logo.jpg
0
0
Borgen Project
https://borgenproject.org/wp-content/uploads/logo.jpg
Borgen Project
2018-10-24 13:30:50
2019-07-08 18:54:00
The 7 Virtues and Afghanistan's Opium Epidemic