Maiti Nepal Tackles Human Trafficking in Nepal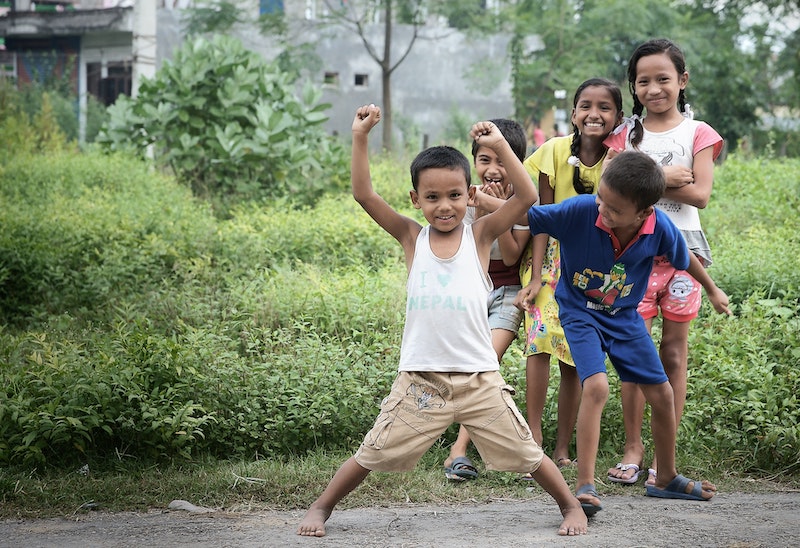 Nepal, landlocked between the global superpowers of China and India, is one of the most impoverished countries in South Asia, due in part to poor infrastructure, corruption and natural disasters. Staggering poverty rates and unemployment have created a crisis at the India-Nepal border, a hotspot for human trafficking. Women and girls are especially at risk of sex trafficking, especially girls in rural communities far from the capital city of Kathmandu. Maiti Nepal aims to address the growing issue of human trafficking in Nepal.
Women and Girls at Risk
Women and girls make up about "71% of modern slavery victims" worldwide. Illiteracy, poverty, unemployment and geography all contribute to the human trafficking crisis. Faced with few prospects, many girls are lured into the hands of traffickers with the promise of work and prosperity abroad.
Traffickers transport these girls to urban centers, either to Kathmandu or various cities in India. These girls must work in brothels, massage parlors, dance clubs, circuses and private homes. If the girls are lucky enough to make it back home, they then face additional discrimination and struggle to reintegrate into society.
COVID-19 Worsens the Trafficking Crisis
The COVID-19 pandemic is exacerbating the risks of human trafficking for girls. As unemployment rises, desperate families are more likely to believe traffickers can provide a better life for their children. In a society that views girls' education as less important than boys', extended school closures leave girls at heightened risk of falling victim to trafficking. It is imperative that global actors and the government of Nepal take immediate action to protect girls and women during the pandemic.
Neither India nor Nepal requires documentation for citizens to cross their shared border, allowing traffickers to move people across without detection. Dealing with the COVID-19 crisis has further depleted the resources and ability of anti-trafficking officials to adequately monitor border crossings. Estimates indicate that traffickers move 54 women and girls into India every day.
Maiti Nepal Spearheads Anti-Trafficking Efforts
Anuradha Koirala founded Maiti Nepal in 1993 with the goal of addressing the trafficking of women and children. Named a CNN Hero in 2010, Koirala has devoted the majority of her life to rehabilitating survivors of trafficking and implementing prevention efforts. Maiti Nepal recognizes that without improving conditions in Nepal, trafficking will continue to persist.
Though the Nepali government attempts to monitor the border, women and girls continue to slip through the cracks. Maiti Nepal supplements the government's efforts to guard the busy border between India and Nepal. Volunteers directly intercept traffickers at the border and safely return the victims to their homes or a transit center. To date, Maiti Nepal has intercepted more than 42,000 girls at the border and convicted 1,620 human traffickers.
Maiti Nepal began as one rehabilitation home to house survivors. Now, its programs include prosecution and legal counseling, transit homes, education sponsorships, job training, advocacy efforts, rehabilitation and HIV/AIDS treatment programs, among others. Maiti has provided rehabilitation services to about 25,000 women and children. The nonprofit spearheads multiple efforts to provide direct aid as well as prevention and advocacy efforts throughout the country.
Looking Ahead
The continued efforts of Maiti Nepal and the Nepali government safeguard impoverished girls and women from the lures of human trafficking. Understanding the links between poverty and human trafficking, a broader focus on poverty reduction can accelerate efforts to combat human trafficking in Nepal.
– Elizabeth Long
Photo: Unsplash
https://borgenproject.org/wp-content/uploads/logo.jpg
0
0
Jennifer Philipp
https://borgenproject.org/wp-content/uploads/logo.jpg
Jennifer Philipp
2021-11-10 01:30:29
2021-11-07 07:29:14
Maiti Nepal Tackles Human Trafficking in Nepal