Impact of COVID-19 on Self-Employed Women in India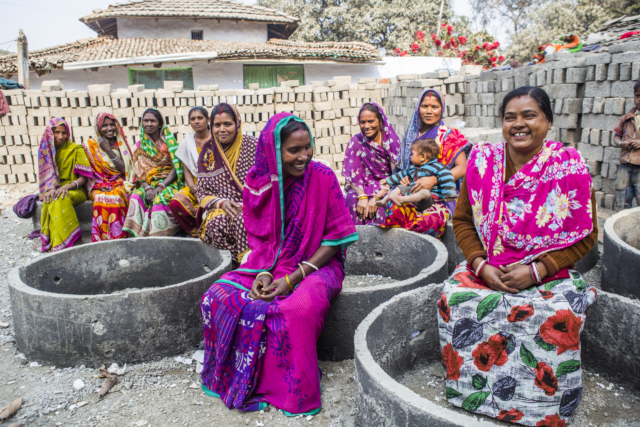 In early April 2021, India experienced a surge of COVID-19 cases that has left devastating impacts on the economy. According to ReliefWeb, on May 19, 2021, "India set a global record of 4,529 COVID-19 deaths in 24 hours." The economic consequences of COVID-19 disproportionately impact vulnerable populations such as self-employed women in India. On June 10, 2021, in a desperate call for help, the Self-Employed Women's Association (SEWA) expressed to the Georgetown Institute for Women, Peace and Security the financial hardship that its members are facing.
The Impact of COVID-19 on Informal Workers
The COVID-19 pandemic has been harmful to the entire Indian economy, but female informal workers are bearing the brunt of it. These workers rely on public transportation to commute to work, such as buses and trains, but these modes of transport were shut down during the pandemic. Additionally, many self-employed workers are street vendors, a form of work that has also been barred. The May 2021 Cyclone Tauktae in Gujarat, India, exacerbated all these issues. About 8,000 female workers "in the salt farming industry lost the opportunity to sell 600-700 tons of harvested salt because it was swept away when Cyclone Tauktae struck."
Due to these compounded issues, already impoverished women are unable to work, a consequence that comes with serious financial repercussions. SEWA surveyed many members who must now cut back on their food consumption and medicinal needs because they simply cannot afford it. These are issues that members of SEWA face along with most other self-employed workers across India.
However, the situation is particularly difficult for female workers due to a long-standing culture of gender bias in India. Women are far more likely to have lower-paying and less secure jobs than men. When India first started recovering from the pandemic in late 2020, the return to employment of males took first priority. Thus, self-employed women in India experience a disproportionate rate of pandemic-induced poverty in comparison to their male counterparts.
SEWA Takes Action
According to SEWA leaders, India is grappling with widespread misinformation and fear surrounding the COVID-19 pandemic and vaccines, especially in the rural regions of India. Currently, the organization is taking four main steps to combat COVID-19 in India:
Encouraging people with symptoms to test for COVID-19.
Urging community members to wear masks and educating people on other public health guidelines.
Advocating for COVID-19 vaccination by building community trust.
Prioritizing emergency support to women whose livelihoods took a hit due to "COVID-19 restrictions and the destruction of Cyclone Tauktae."
In late June and early July 2021, SEWA distributed 1.2 million masks in urban regions and 1.5 million masks in rural regions of India. SEWA aims to provide "health kits, food packets, medicine and financial relief to workers who have lost all sources of income as a result of lockdowns or natural disaster." Further, SEWA is transforming its offices into temporary "COVID-19 patient care centers" to ease the strain on India's healthcare system.
One major success for women in India overall is the election of Mamata Banerjee as the chief minister of the West Bengal state government. Banerjee's commitments "include 250 welfare programs," many of which will support women and mothers specifically. For instance, Banerjee will mobilize "conditional cash transfers to mothers for their daughters' education."
A Call for Action
In order to provide ongoing assistance to self-employed women in India, SEWA requires national and international support. SEWA appeals for support in the form of donations of masks, sanitizers, personal protective equipment and medical supplies as well as monetary donations.
SEWA also welcomes support for the alternative markets that have risen in popularity during the pandemic, such as making face masks, producing sanitizer and selling pre-packaged meals for deliveries. The World Economic Forum puts forth further suggestions, such as providing digital tools and training to help informal workers succeed in changing times. For example, "connecting farmers with consumers of their vegetables in local cities via WhatsApp."
With support from organizations and the public, during unprecedented times like these, self-employed women in India will be able to rise out of poverty with the ability to thrive and not simply just survive.
– Jessica Li
Photo: Flickr
https://borgenproject.org/wp-content/uploads/logo.jpg
0
0
Kim Thelwell
https://borgenproject.org/wp-content/uploads/logo.jpg
Kim Thelwell
2021-08-19 01:30:38
2021-08-19 00:25:22
Impact of COVID-19 on Self-Employed Women in India