U.S. Sanctions and Venezuela's Poor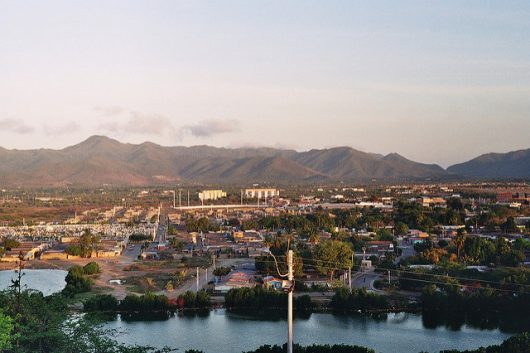 With the recent political unrest in Venezuela surrounding the controversial election of President Nicolás Maduro, the United States has placed financial sanctions on Maduro and some of his high-ranking officials. These sanctions are aiming to freeze any of Maduro's U.S. assets as well as halt all business between him and U.S. citizens. However, there may be an unfortunate connection between U.S. oil sanctions and Venezuela's poor.
These individual embargoes may not be enough, though. The Trump administration is still considering whether or not to place economic sanctions on Venezuela's oil sector, according to Reuters. This would hit the country hard, as the oil industry accounts for upwards of 95 percent of Venezuela's export earnings. Venezuela is also the third largest supplier of oil exports to the United States.
While it is important to analyze the effects of economic sanctions on a nation's elites, what are the effects of these actions on Venezuela's general populace? More specifically, what effects will these actions against President Maduro have on his people, and are there potential collateral effects linking U.S. oil sanctions and Venezuela's poor?
First, it should be noted that there are multiple types of sanctions that a country can pass. In terms of U.S. embargoes pertaining to Venezuela, the kinds of sanctions being enacted and debated are in regard to the Specially Designated Nationals and Blocked Persons (SDN) List and the Sectoral Sanctions Identification (SSI) List, respectively.
As described in a case study by the U.S. State Department, sanctions targeting the SDN List are against individuals and entities, such as President Maduro and his high-ranking officials. SSI sanctions, on the other hand, target sectors in a foreign economy, such as the oil and gas industries in Venezuela.
According to the Council on Foreign Relations, the U.S. uses economic and financial embargoes more than any country or any body of countries in the world. As of 2015, the most notable U.S. sanctions historically have been levied against Cuba since 1960, Iran since 1984, North Korea since 2008, and the Ukraine/Russia since 2014.
U.S. embargoes against Venezuela began in 2015 when President Barack Obama issued an executive order targeting seven of Maduro's high-level officials. New sanctions from late July added President Maduro himself to the SDN List.
In general, embargoes levied against individuals on the SDN List appear to have minimal collateral effects on that person's respective regional economy. This is what the Obama administration argued when it placed sanctions on Venezuelan officials in 2015, and it is what the Trump administration is arguing now.
Sectoral sanctions, however, seem to have a broader impact on the country at large. The more a sanctioning country is a contributor to the economy of its target, the higher the potential is for collateral damage to occur.
For example, after monitoring the effects of sanctions placed on Russia by the United States and the European Union in 2014, U.S. State Department Deputy Chief Economist Daniel Ahn and Georgetown University professor Rodney Ludema concluded in a study that "sanctions [on Russia]…appear to be 'smart,' in the sense of hitting the intended targets…while causing minimal collateral damage."
The E.U., however, who is Russia's largest trading partner, had a different story. A study by the European Parliament in 2015 noted that Russian officials predicted an 8-10 percent loss of the country's GDP due to the E.U. sanctions, resulting in a multitude of indirect collateral effects on the Russian economy and its people.
The scale of trade relations, therefore, directly correlates to the collateral damage sanctions have on an economy, and this must be considered when discussing U.S. sanctions and Venezuela's poor. The oil sector accounts for 95 percent of Venezuela's export earnings and 25 percent of their GDP, and because the United States is the country's largest export destination according to OPEC, a sectoral sanction of this size could potentially have massive effects on Venezuela's populace.
If Venezuela were to cease relations with their primary trade partner and lose the respective export earnings from their primary resource, the result would be a substantial decrease in national revenue. Money that would normally be used for social programs would be stifled, bringing more harm to a population that is already suffering from economic and political hardships plaguing the country.
Because of all this, it is important to watch the Trump administration and see how the President decides to handle the complex issues surrounding Venezuela. There is a viable argument that collateral damage would result from U.S. oil sanctions and Venezuela's poor would bear the brunt of that damage.
– John Mirandette
Photo: Flickr
https://borgenproject.org/wp-content/uploads/logo.jpg
0
0
Kim Thelwell
https://borgenproject.org/wp-content/uploads/logo.jpg
Kim Thelwell
2017-09-11 07:30:31
2020-07-09 06:22:41
U.S. Sanctions and Venezuela's Poor