Renewable Energy in Thailand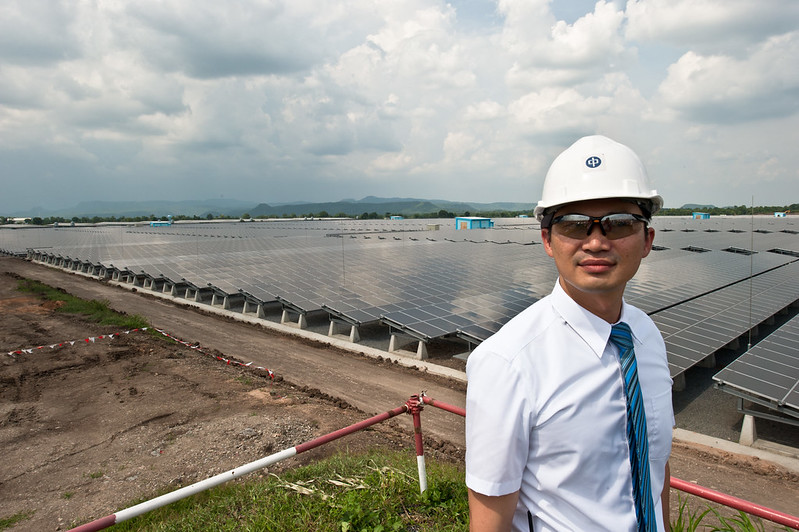 Championed as a success of development in the region, Thailand has achieved upper-middle-income country status due to a steadily increasing economy and substantial reductions in poverty. Thailand's energy consumption has grown rapidly in line with this development. It has seen an 18% increase in energy consumption in the last decade. The industrial and transport sectors account for the majority of national energy consumption. Furthermore, Thailand strives to meet its energy demands through the use of emergent renewable energy technologies. 
A Burgeoning Industry
The country has increasingly relied on renewable energy sources to ensure that its steady development is sustainable. Renewable energy accounts for a whopping 10% of the country's energy usage. This number is comparable to the U.S. rate of 12% of total energy consumption from renewable sources. Thailand is on track to surpass the U.S. in just 10 years. Renewable energy in Thailand comes from diverse sources, relying equally on hydropower, solar, biomass and wind-generated power.
Thailand imports much of its renewable energy technology from overseas. However, future emphasis on domestic manufacturing of these technologies would create jobs. This emphasis will eventually position Thailand as a world leader in the use of renewable energy. The biofuel industry alone employs more than 102,000 people in Thailand, making Thailand the fifth largest employer in the liquid biofuels industry internationally. Thailand's unemployment rate is meager at just 1%, but a large portion of these jobs are low-paying. Renewable energy jobs have the potential to create higher earners and address Thailand's 10% poverty rate.
How Energy Access Alleviates Poverty
In addition to the thousands of jobs in the renewable energy sector, renewables are becoming more cost-effective than other sources like natural gas, so that more people have access to cheaper electricity than ever before. In fact, the World Bank states that nearly 100% of Thailand's population has access to electricity, up from 82% in 2000.
However, this universal access to electricity comes at a cost: energy consumption makes up 10% of household spending per month, which qualifies Thailand as energy-poor. Paired with the fact that the cost of natural gas has been increasing recently, renewables are the affordable choice for decreasing the financial burden of energy on individual households.
Electricity access is vital when it comes to improving the living conditions of those in poverty. Electricity can enhance quality of life by providing refrigeration of food and increasing educational outcomes due to lighting at night, among other benefits.
The Future of Renewable Energy in Thailand
As Thailand's demand for energy increases, it is essential that its development stems from a sustainable core. The Thai Ministry of Energy set a goal to reach 30% reliance on renewable energy by 2036. This would save an estimated $8 billion annually when considering the environmental and health costs of fossil fuel consumption.
Thailand must keep in mind the needs of its low-income citizens as it continues to integrate sustainable energy into its power grid. Further, renewable energy in Thailand should not be the only focus of sustainability initiatives. The focus should also be on reducing pollution and carbon emissions. With these accomplishments, Thailand is in an excellent position to secure a better economic future for its citizens.
– Helen Spyropoulos
Photo: Flickr
https://borgenproject.org/wp-content/uploads/logo.jpg
0
0
Jennifer Philipp
https://borgenproject.org/wp-content/uploads/logo.jpg
Jennifer Philipp
2021-06-04 07:31:05
2021-06-02 09:06:58
Renewable Energy in Thailand