Renewable Energy in Algeria: Potential for Stability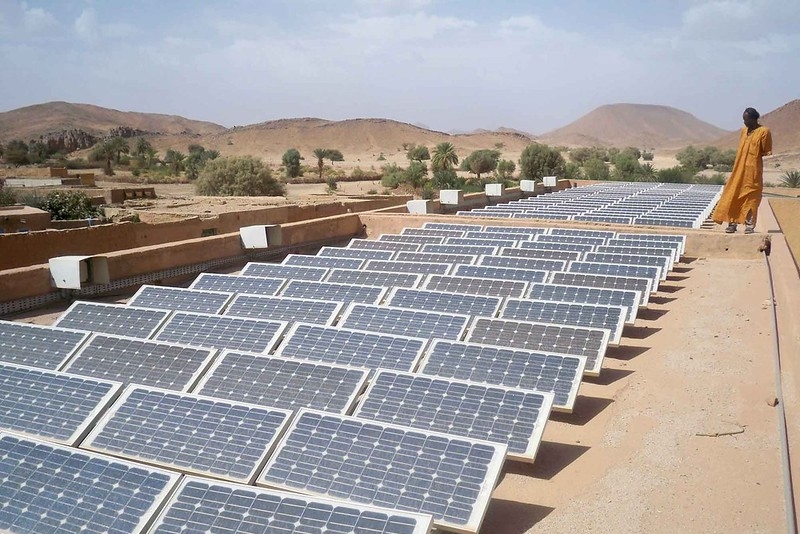 The Algerian economy is highly dependent on its natural resources. Exporting gas and oil is a lucrative business and in recent history, the country has benefitted from periods of price increases. However, volatility in prices makes macroeconomic stability hard to achieve.
In 2022, the Russian-Ukraine conflict raised the prices of hydrocarbons, due to a decline in supply. As a result, European countries are looking at North African countries including Algeria to meet their energy needs. However, at present, Algeria's energy sector is unable to meet this demand.
The Need for Renewable Energy
Since the COVID-19 pandemic, many Algerians struggle with rising inflation and a lack of economic opportunities. According to the IMF, "inflation and volatility of hydrocarbon prices" are vital issues that require attention, in order to guarantee a more stable macroeconomic environment. These issues are commonplace globally and affect the most vulnerable members of society. Unemployment has been on the rise since the pandemic and according to recent data, the country's poverty figure is 14.6%. of note, there is a large disparity in poverty based on location, with rural areas being "highly deprived compared with urban areas."
The Potential for Renewable Energy
The prospect for renewable energy in Algeria is tremendous as the country is situated in the Sahara Desert, boasting plentiful sunlight year-round. The potential energy production from sunlight is estimated to be 14TWh per year. To put this into perspective, currently, the country uses around 70.11TWh per year to meet its energy needs. If Algeria manages to source more of its energy from renewables, the government budget could be less susceptible to price volatility, creating greater macroeconomic stability. In line with this expectation, the government has set out a plan to increase access to renewable energy in Algeria.
Algeria's Renewable Energy Plan
Algeria has set a target of 15,000 megawatts from solar by 2035. This is in hopes of increasing the percentage of energy derived from the sun, which currently sits at 3%. Furthermore, off-grid installations are to produce 1,000 megawatts, which is likely to benefit rural communities, according to the International Energy Forum (IEF). Alongside increased investment domestically, the country is looking at outside investment to bolster its initiatives. The new legislature is also focused on setting requirements for foreign investors, in the hopes of diversifying the local economy. Of note, Genevieve Verdier led an IMF mission to Algeria and noted that the new legislative framework "could facilitate the transition to a low-carbon economy." As part of the new laws, foreign investors will need to use equipment manufactured in Algeria. The country has solar panel factories and aims to increase its manufacturing power, by making it mandatory to utilize Algerian supplies.
Rural Applications
The Algerian plan is promising, but it will take some time to deliver large-scale results since rural communities sporadically use solar energy. In an interview with Euronews, a local nomadic breeder showcased a few solar panels near his home. The farmer spoke of the positive impact of his solar power kit, explaining that it powers his lights and allows him to live a more comfortable life. Similarly, in the small town of Aine Madhi, a school recently installed a solar water heater.
Overall, cheap, renewable energy in Algeria could make big changes in rural communities while large-scale investments would provide macroeconomic stability to the nation, diversify its economy and create job opportunities across the country.
– Matteo Pennarts
Photo: Flickr
https://borgenproject.org/wp-content/uploads/logo.jpg
0
0
Kim Thelwell
https://borgenproject.org/wp-content/uploads/logo.jpg
Kim Thelwell
2023-01-02 01:30:57
2022-12-29 11:53:18
Renewable Energy in Algeria: Potential for Stability