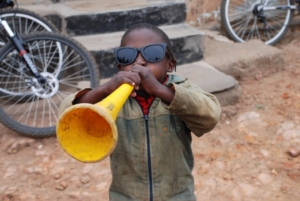 Public Relations/Marketing Internship – Unpaid
Are you passionate about fighting global poverty? Do you want to make a change for a better world? Then look no further!
Our remote internships are work from home roles, weekly deadlines must be met, meetings will be held online and a weekly update of your progress submitted.
All positions are unpaid, but we work with schools to ensure college credit is available, if applicable.
While the hiring process is incredibly competitive, we look for a diverse range of backgrounds. We've found no correlation between high grades and/or prestigious universities when it comes to determining who will have the biggest impact for the world's poor. Our selection process focuses on finding great individuals, with a strong work ethic and passion for righting wrongs.
We respond to every application, reply to all queries and always notify you of the outcome of our interviews. Please add borgenproject.org to your list of safe email senders and check your spam/junk email folder to ensure you are receiving our communications. If you haven't had a reply or have any difficulty applying, please email us at [email protected] and we will respond.
Public Relations/Marketing Internship
This is a part-time 12-hours per week, unpaid remote program. The program is for 12 weeks, however, if your availability is limited, you can work ahead and complete the program in fewer weeks. You will be involved in a variety of aspects of marketing and communications.
Create a branding campaign.

Conduct an informal focus group and gather feedback for market research.

Pitch story ideas to print, broadcast and digital media.

Create and implement a fundraising strategy.

Plan, market and present at an informational meeting.

Utilise social media and develop strategies for web-based messaging.

Assist with The Borgen Project mobilizing efforts.
Qualifications: Self-starter who can produce great results with limited supervision.
Start Date: New programs begin every month, you choose the month you wish to start.