Powerful Women That Have Overcome Poverty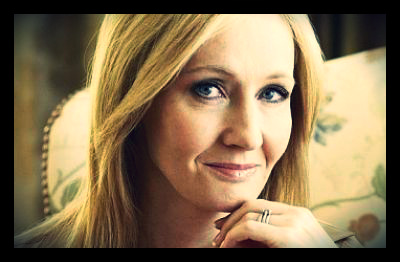 Women have overcome many obstacles since the beginning of time. Gaining equal rights, balancing career with children and battling insecurities with self-image and self-worth are just a few of the battles that women continue to fight. It is no secret that women are strong and capable of changing not only the path of the world, but their own paths. The stories of these three powerful women that have overcome poverty could belong to any woman.
Oprah Winfrey
Winfrey grew up in the small town of Kosciusko, Mississippi. Her family was extremely poor and Winfrey sometimes had to wear potato sacks because of lack of clothing.
After living in Mississippi with her grandmother, Winfrey was sent to live with her mother in an even more extreme state of poverty. During her time there, she was subjected to child abuse and rape. She also became pregnant. However, her baby boy tragically died due to complications after she gave birth.
Winfrey eventually went to live with her father, where her life improved. She attended college and pursued journalism. Her television career soon took off with a job as an anchor; after this, she hosted her own TV show. Through all of Winfrey's trials in life, somehow she was able to persevere and overcome poverty. Winfrey is quoted saying, "The greatest discovery of all time is that a person can change their future merely by changing their attitude."
J.K. Rowling
The billionaire author of the iconic "Harry Potter" series struggled with finances at one time. Living in a two-bedroom house with her daughter, the newly-divorced Rowling struggled to survive on state assistance.
"…I was jobless, a lone parent and as poor as it is possible to be in modern Britain, without being homeless."
However, through this time of great struggle, Rowling pushed through and decided she would make her dreams a reality on her own terms. She reflects on this time during a documentary with ITV. "I feel I really became myself here, in that everything was stripped away, I'd made such a mess of things. But that was freeing, so I just thought, well, I want to write, and I wrote the book. And what is the worst thing that can happen? It gets turned down by every publisher in Britain, big deal."
The determination and fight to never give up led Rowling out of poverty. At a commencement address to Harvard graduates Rowling states, "Poverty entails fear, stress and sometimes depression. It means a thousand petty humiliations and hardships. Climbing out of poverty on your own effort that is on which something to pride yourself…"
Sonia Sotomayor
The first Hispanic Supreme Court Justice, Sonia Sotomayor, grew up in the housing projects of South Bronx. She was repeatedly witness to drug deals and gang crimes. Having an emotionally detached mother, Sotomayor learned to entertain herself with books. Despite with her love of stories and knowledge however, she still found herself slightly behind educational standards.
Again, this set back did not stop her determination. She studied and learned around the clock in order to be on top. Needless to say, Sotomayor continued to fight her way out of poverty. She fought hard to overcome obstacles thrown her way due to her poor upbringing.
Sotomayor managed to excel in academics and eventually went on to attend Princeton University and Yale Law. She is now a federal judge.
Hopefully these women will inspire people that are fighting their own way out of poverty today.  These stories reveal hope and highlight the importance of determination, while revealing the crucial community obligation to ensure that all have the opportunity to overcome poverty.
– Amy Robinson
Sources: The Telegraph, Harvard Magazine, Biography Online, Indian Country Today, NPR
Photo: The Telegraph
https://borgenproject.org/wp-content/uploads/logo.jpg
0
0
Borgen Project
https://borgenproject.org/wp-content/uploads/logo.jpg
Borgen Project
2014-02-18 18:54:49
2017-11-30 10:53:31
Powerful Women That Have Overcome Poverty