Russell Crowe Movie Fights for the Underdog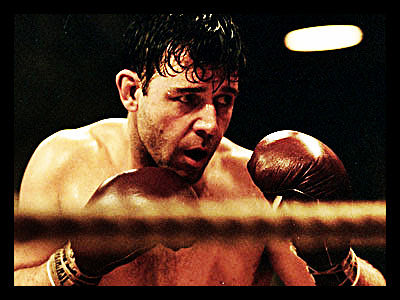 Cinderella Man, in which Russell Crowe plays the role of James Braddock, is an endearing film that anybody can get behind. This is a classic story of the underdog who sees his fate turn for the worst but then becomes a conquering hero. The film is based on the incredible life of James Braddock who, as middle-weight boxer before the great depression showed promise of becoming the next great fighter but, fell on a string of bad luck. After breaking his hand in a boxing match, he kept on losing his bouts. Being older in age, his skills in decline, and a mounting losing record, his boxing license was revoked, prohibiting him from boxing professionally. James Braddock was stripped of his profession prematurely, because of factors that he could not control.
James faced the same experiences that the majority of Americans faced during the Great Depression. Like many, it was difficult for him to find work, which caused him to be unable to provide for his family. Not only was boxing his livelihood, but it was his passion. Losing the ability to compete created a huge void in his life. Jim's personal demons and the emotional, physical, and psychiatric state of his family would cause many to give up, but Jim was resilient in keeping his family together and overcoming all the obstacles in life. Just when we think that James Braddock would succumb to all the pressures of his situation, he goes out and fights his way out of poverty.
Finally James gets a golden opportunity to return to the ring. After being away from the ring for many months, without any training, and only two days notice, James is able to defeat his opponent. The surprise victory provided James with additional opportunities to continue his career as a boxer. He continued to excel in the ring, eventually gaining the title of world champion.
Cinderella Man teaches us to confront all our problems, no matter how big or small, using grit, determination, and poise. James Braddock and Russel Crowe teach us that no problem is so big that it cannot be fixed. He defied all the odds to overcome the obstacles of poverty, rapid depression, family struggles, and superior competition, to come out as the champion of the world.
– Travis Whinery
Sources: IMDB, James J Braddock.com, Universal Studios
Photo: El Cinefilo
https://borgenproject.org/wp-content/uploads/logo.jpg
0
0
Borgen Project
https://borgenproject.org/wp-content/uploads/logo.jpg
Borgen Project
2013-10-20 04:00:00
2020-07-02 21:09:47
Russell Crowe Movie Fights for the Underdog