Niamey 2000 Provides a Homelessness Solution in Niger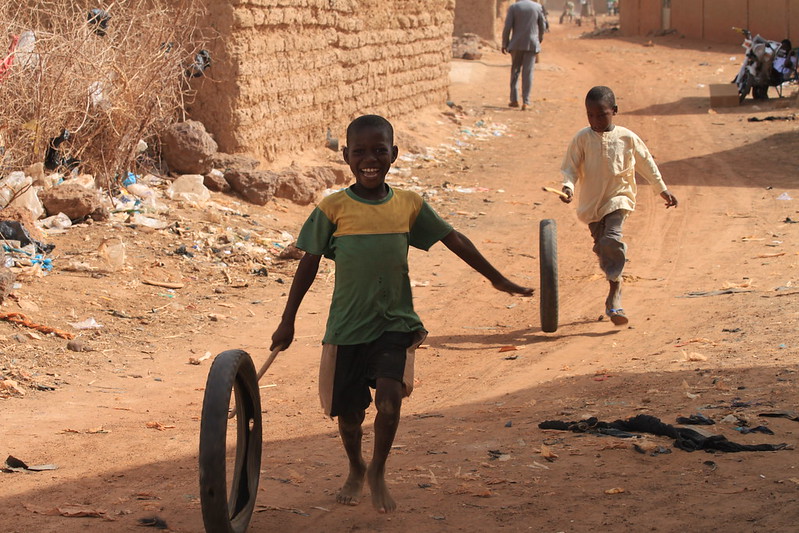 There is a strong need for a homelessness solution in Niger and a housing solution like the Niamey 2000 might just be it. Several facts about Niger provide some insight as to why the Niamey 2000 project began in the first place.
5 Facts About Niger
Niamey 2000
An article written by ArchDaily explains that Niamey, the capital of Niger, has more than 1 million residents and most of the population lives in conditions of poverty. The city is experiencing rapid urbanization, with an expected population increase of 5% annually until 2030.
Because the country is landlocked, it is difficult, "expensive and unsustainable" to continue using popular construction materials, like concrete, for the building of homes. Recognizing the need for affordable housing, Nigerian architect Mariam Kamara led the Niamey 2000 housing project with her design firm, United4Design. The project reached completion in 2016.
The Niamey 2000 is an affordable multi-family housing development spanning 18,000 square feet. Kamara and the team designed the project to specifically address Niamey's housing crisis while also meeting the needs and wants of the people of Niamey.
Practicality and Desirability
The building utilizes a material called compressed earth block (CEB), which consists of clay and sand. CEBs are more resistant to the elements and natural disasters and help keep the inside of homes cool in warm climates. CEBs are also more cost-effective and environmentally friendly than conventional concrete because of the natural materials and the fact that the bricks do not require importing. Not only are these blocks cheaper and more sustainable but the manufacturing process creates jobs for laborers in Niamey.
The housing development minimizes urban sprawl while conserving space. High-rise buildings and apartments do not fit the culture and norms of Niamey, therefore, the project chose to build only a few stories high.
The Future of Housing in Niamey
The Niamey 2000 project received a 2017 R+D Award from Architect Magazine for its potential to "bring relief to the region's housing crisis while respecting locals preferences in residential design." In addition, Niamey 2000 made the shortlist for the 2022 Aga Khan Award for Architecture.
Finding a comprehensive homelessness solution in Niger is no easy feat but innovative ideas like the Niamey 2000 project will no doubt lead to more progress.
– Ava Ronning
Photo: Flickr
https://borgenproject.org/wp-content/uploads/logo.jpg
0
0
Saiesha
https://borgenproject.org/wp-content/uploads/logo.jpg
Saiesha
2022-10-29 01:30:31
2022-10-24 09:06:42
Niamey 2000 Provides a Homelessness Solution in Niger