Boko Haram and Mental Health in Northern Nigeria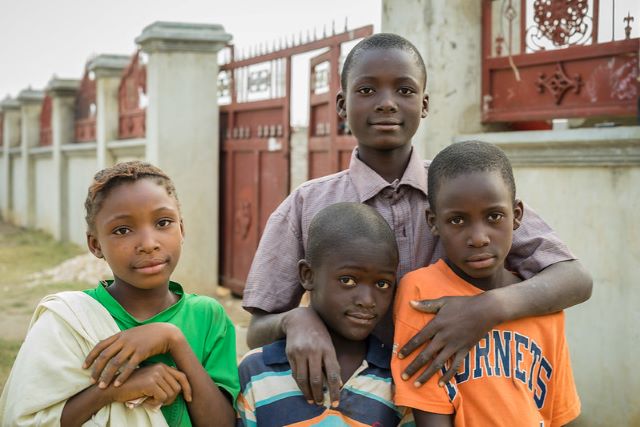 Northern parts of Nigeria have become the epicenter of brutal and violent attacks carried about by the notorious militant ISIS group, Boko Haram. Many victims are left with painfully traumatic memories that develop into post-traumatic stress disorder (PTSD). Functioning normally is impossible for those affected by PTSD and northeast Nigeria only has a single mental health institute. Nonprofits advocating for mental health in northern Nigeria have taken to Twitter and other forms of social media to provide guidance and healing to help bridge the gap.
Mental Health in Northern Nigeria
The treatment of mental illness and the ability to treat different disorders varies from country to country. In Nigeria, three of every 10 people suffer from mental illness. Constant disruptive violence weighs heavily on the psyche and with northern Nigeria becoming known as "Boko Haram's Den" it is not surprising that a single facility cannot handle the number of people in need. Out of every 100,000 people, 17 of them commit suicide in Nigeria, ranking the country seventh in Africa for suicide.
The NEEM Foundation
Founded in 2017, the NEEM Foundation's primary focus is to pave the road for mental health in Nigeria to improve, with free treatments primarily centering on victims of Boko Haram.
NEEM's plan of action has been to send counselors and psychiatrists out on small motorized bikes to aid families affected by the terrorist group. These volunteers are also sent to families and individuals who escaped the group after being forced to join. The people that are lucky enough to escape from forced involvement submerge back into society without mental health check-ins or assessments, making them a possible danger to themselves or others. Mental health in Nigeria as a whole is not given enough funding to offer these services, despite the severity.
Last year alone, NEEM and its team of experts were able to provide care for 7,000 patients. Its work is primarily focused on children suffering from trauma due to the terrorist group, by setting up group therapy sessions for children and youth to attend. To boost available counselors, NEEM founded a nine-month training program in Maiduguri where college graduates of science or lay counselors are trained to become child psychologists. Adding more trained counselors and psychologists furthers NEEM's reach and ability to give the mental healthcare needed by victims in Nigeria.
Moving Help Online
In total, the country of Nigeria only has eight mental health facilities, leaving a lot of ground to be covered by nonprofits like NEEM. The organization Mentally Aware Nigeria Initiative (MANI) is using WhatsApp and Twitter in order to reach as many Nigerians in crises as possible and provide free mental health first aid.
Mental health in northern Nigeria is a problem that grows with its population of victims and refugees. By using free social media platforms in lieu of physical counseling, organizations are able to extend their reach to those in need.
– Amanda Rogers
Photo: Flickr
https://borgenproject.org/wp-content/uploads/logo.jpg
0
0
Kim Thelwell
https://borgenproject.org/wp-content/uploads/logo.jpg
Kim Thelwell
2020-12-14 04:15:46
2020-12-14 04:15:46
Boko Haram and Mental Health in Northern Nigeria