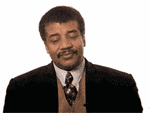 The Borgen Project focuses on members of Congress (Federal Government). There is Local Government (Mayor/City Council), State Government (Governor/State Senators/State Representatives) and the Federal Government (President/Congress). Congress determines how much funding goes to programs that improve living conditions for the world's poor, so The Borgen Project is focused on influencing members of Congress.
100 U.S. Senators + 435 U.S. Representatives = Congress
Congress in Simple Terms…
You have 3 members of Congress who represent you in D.C. – two Senators and one Representative.
Senators serve 6-year terms in the Senate and there are two from each state.
Representatives serve 2-year terms in the House of Representatives. The number of representatives from each state is determined by population. For example, there are numerous Representatives from New York City while there is only one Representative serving the entire state of Alaska.
Representatives are frequently referred to as Congressmen, Congresswomen or Reps.
Members of Congress have an office in D.C. and in their District (sometimes several District Offices).