5 Influences on Poverty in the Dominican Republic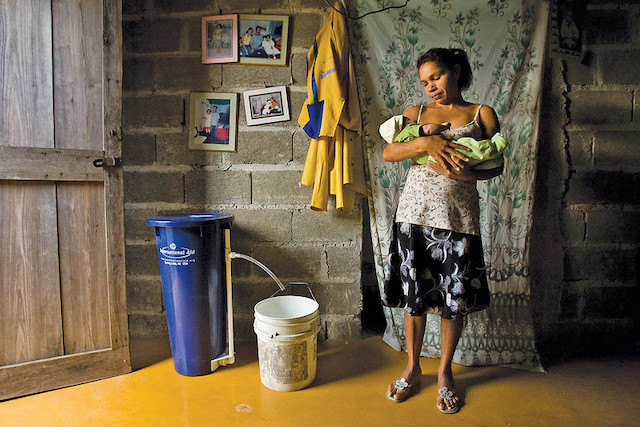 When one thinks about the Dominican Republic, one may typically picture the beaches of Punta Cana or other tropical vacation destinations. Although the Dominican Republic has a strong and fast economic growth rate within the Latin American and Caribbean regions, the largest income group is a vulnerable set of individuals who have a high probability of falling back into poverty. In 2008, the national poverty rate was roughly 34% in the Dominican Republic. The national poverty rate fell to 21% in 2019. However, much more progress must occur in order for the people of the Dominican Republic to escape poverty. Here are five main influences on poverty in the Dominican Republic.
5 Influences on Poverty in the Dominican Republic
Lack of Quality Education: Young children and women do not have equal access to education in the Dominican Republic. About 36% of students do not finish their basic education. Many children who drop out are from the poorest areas of the country. They have to stop their education in order to help their families by working to earn money. In 2018, a total of 65,825 students were not in school. This pivotal setback will limit equal opportunities and their development. In order for the Dominican Republic to attain a positive economic turnaround, there must be an improvement in quality education. Since 2013, the government has increased its GDP spending on education and joined the World Bank's Human Capital Project in order to get input about the improvement of human capital.
Socioeconomic Inequality: One cause of poverty in the Dominican Republic is unemployment. The employment rate of women is 33% in comparison to 61% of males in the workforce. Women are at a disadvantage due to the absence of education. Oftentimes women leave education in order to take care of the family and household. Even if women are in the work field, they are underpaid in comparison to men. The average pay for women was 79% of what men make.
Lack of Sanitation: About one-fifth of citizens live in shacks without access to running water, electricity and proper sanitation. Although the country made an effort to increase access to sanitation services, this does not correlate with improved living conditions and quality. Many do not have equal access to quality infrastructure, which shows an increase in poverty. According to the Pan American Health Organization (PAHO), the consumption of contaminated water led to severe diarrhea, which caused 50% of deaths in children under the age of 1. The World Bank Group helped restore water treatment facilities in Santo Domingo and Santiago. This led to more than 1 million gallons of drinking water for around 750,000 people. It also launched a project for wastewater treatment plants to help facilitate sanitation. The improvement of irrigation systems and clean water led to the improvement of local farms.
Natural Hazards: The Dominican Republic suffers from natural disasters, which include earthquakes, flooding, hurricanes and droughts. Natural disasters have negatively affected a quarter of the country's population. Many buildings and homes are vulnerable to natural disasters due to a lack of enforcing proper building and zoning codes. Increased flooding due to climate change will lead to economic loss within the country. It is difficult for the government to produce aid for families and businesses burdened by natural disasters. In 2017, Hurricanes Maria and Irma brought high winds, flooding and landslides that devastated the country. These hurricanes caused major property damage due to the creation of strong storm surges along the coastline. Luckily, the death toll was not high from these hurricanes. However, the storms caused major damage to physical communities and left many without power, water and sanitation. The Dominican Red Cross responds to disasters where it has relief protocols in order to support the country. It distributed relief packages to more than 2,000 families that Hurricane Irma affected.
Crime: Violence and criminal activity led to a downfall in the country's wealth equality. Although the Dominican Republic's gross domestic product continues to rise, different communities do not have equal funding. Higher crime rates lead to disproportionality of wealth. These poverty-stricken communities lack protection. This can lead to individuals living in extreme poverty in the Dominican Republic.
Looking Ahead
The Dominican Republic is capable of reducing poverty in the next 10 years, but it must make major improvements. In order to end poverty in the Dominican Republic, representatives must improve the quality of education, health care services and employment through the implementation of policies that help the most vulnerable individuals. The country needs to make positive economic changes by increasing human capital and the business environment, improving the management of natural disasters and climate change and maintaining natural resources. These five influences on poverty in the Dominican Republic show that there needs to be policy changes in order to reshape the inequalities within the country.
– Ann Ciancia
Photo: Flickr
https://borgenproject.org/wp-content/uploads/logo.jpg
0
0
Kim Thelwell
https://borgenproject.org/wp-content/uploads/logo.jpg
Kim Thelwell
2020-07-13 01:30:00
2022-04-14 21:06:43
5 Influences on Poverty in the Dominican Republic