Illiteracy in South Sudan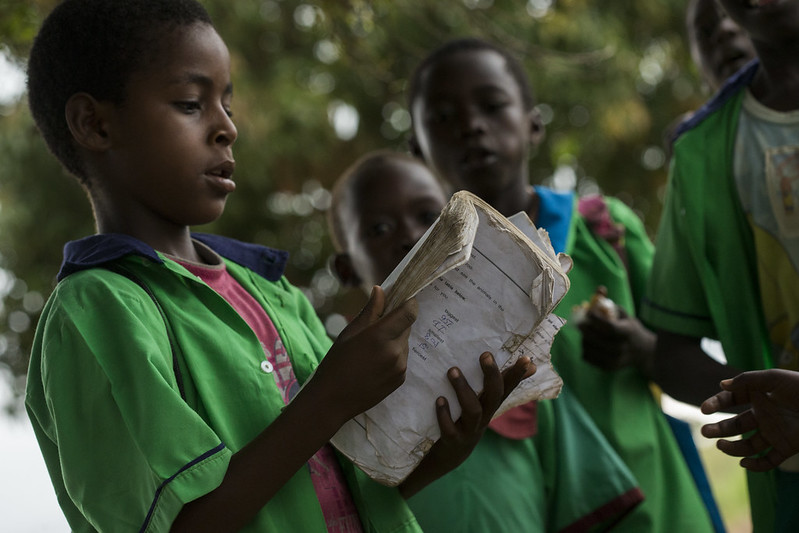 Lack of education can contribute to rising poverty rates in struggling countries. In South Sudan, more than 70% of the adult population is illiterate. This puts individuals at a disadvantage when it comes to finding employment. A lack of education among poor communities ultimately creates a cycle of social oppression. It is analyzing this correlation that can demonstrate how to improve education in developing countries.
Poverty and Education
In 2016, more than half of South Sudan's children were not in school. This then contributes to the high rate of illiteracy in South Sudan. The lack of education present among the citizens of South Sudan then contributes to a higher number of illnesses and poverty. Individuals who do not obtain an education are less likely to seek medical attention until a disease has progressed into a critical condition. When individuals are not aware of preventative care, deadly illnesses such as sexually transmitted diseases can spread quickly, harming already struggling communities.
With a high rate of illiteracy in South Sudan comes an increasing number of individuals living in poverty. In 2021, more than 6 million citizens of South Sudan were in great need of humanitarian assistance. Not being able to read impacts individuals' knowledge of health and food, therefore contributing to a poor community. The Sudanese depend greatly on agriculture for means of survival, but improper farming tactics can create aversive effects, such as the contamination of water.
The Good News
UNICEF indicates that a child has a 50% higher chance of survival if born to an educated mother. This means that a woman who has been able to obtain an education can care for her child better and ensure they receive an education. The present issue is that illiteracy in South Sudan is higher in women than in men. Fewer than 1% of Sudanese girls obtain an education.
UNICEF, along with Global Partnership for Education (GPE), developed a plan for the year 2022 that would grant $41.7 million in order to decrease the number of children out of school by 15%. This funding enabled reading materials to undergo distribution to schools while also funding training for teachers. Not only this, but GPE built 25 schools, allowing 10,000 students to receive an education.
In this program, GPE enabled a gender-specific strategy that would promote greater gender equality among educated civilians in South Sudan. The goal is to increase the number of girls obtaining an education. Placing a greater amount of students in classrooms could then decrease the number of preventable illnesses. Not only this but establishing fully functioning classrooms would also lead to greater job availabilities.
Illiteracy in South Sudan is detrimental to its community. When individuals are not able to receive an education, it creates a cycle that further places the Sudanese into poverty. Lack of knowledge of nutrition and proper health care physically harms citizens. Infant mortality rates are also higher in those who are born to illiterate parents. Enabling women to receive an education could drastically increase the number of children attending school in the future. Decreasing the illiteracy rate for those in South Sudan would promote a healthier community.
– Micaela Carrillo
Photo: Flickr
https://borgenproject.org/wp-content/uploads/logo.jpg
0
0
Jennifer Philipp
https://borgenproject.org/wp-content/uploads/logo.jpg
Jennifer Philipp
2023-01-19 01:30:37
2023-01-19 03:33:36
Illiteracy in South Sudan