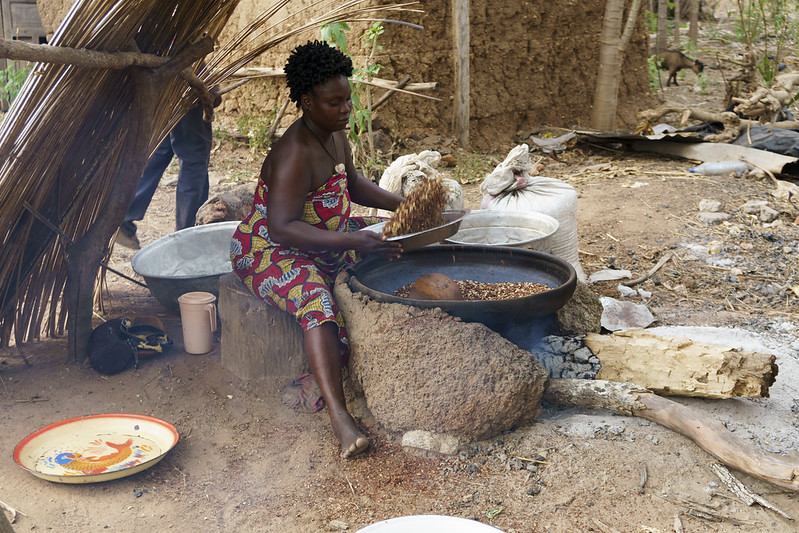 Hunger in Benin affects thousands of people across the country. According to the World Food Programme, most of the Republic of Benin's population of 11.2 million people live primarily in rural areas. Almost 10% of them struggle with food insecurity. However, Benin also exemplifies some of the successes that international organizations and state governments have had in collaborating with Benin's leadership to create positive change. Two key players in Benin's fight against hunger are the nonprofit The Hunger Project and USAID, the U.S. Agency for International Development.
Hunger in Benin specifically affects vulnerable groups like young children. The World Food Programme warns that chronic malnutrition is a major threat to Benin affecting the development of up to 32% percent of its children ages five and younger. Suffering from chronic malnutrition at this age can negatively affect children's health later in life.
The Hunger Project in Benin
The Hunger Project has been working in Benin since 1997 and uses the 'epicentre strategy' to fight hunger. It works to organize around 138 villages (311,078 people) into 18 different epicenters for greater collective action. Using this strategy allows for villages in Benin to share resources and address hunger and food insecurity together. As a group, the villages learn and cultivate self-reliance.
The villages are able to capitalize on aid the Hunger Project provides initially and then, through developing community infrastructure, communities become self-reliant. This has proven successful in three epicenters already. Each epicenter focuses on four core phases for success: "Mobilization (I), Construction (II), Programme Implementation (III) and Transition to Self-reliance (IV)."
USAID's Role in Helping Alleviate Hunger
The United States coordinates its international aid efforts through organizations like USAID. Specifically in Benin, USAID contributes to the "new alliance for food security and nutrition," which organizes the G7 states with the Republic of Benin's government to invest in the agricultural sector. The World Food Programme reported that agriculture makes up to 70% of the country's employment. Furthermore, agriculture is responsible for 25% of Benin's GDP. Increased investment will undoubtedly aid in hunger alleviation.
Additionally, USAID helps Benin fight off major food insecurity causes like pests in crops. One pest that USAID is addressing is the Fall Armyworm (FAW). FAW is particularly dangerous to African crops because it feeds on maize, a key food source for more than 300 million African families. Across the 12 main maize-producing countries in Africa, the Fall Armyworm can cause an annual loss of "between $3.6 and $6.2 billion." That kind of loss can devastate farmers.
To combat FAW, USAID held a "Fall Armyworm Workshop" in Benin in 2018, bringing agricultural experts, plant protection experts and technical staff. The workshop was intended to educate farmers and other essential workers on how to locate, identify and exterminate the pests.
Looking Ahead
Hunger in Benin continues to be an obstacle for the country. Benin only scored a 51/100 on the 2019 Global Food Security Index. But with multilateral support from state governments and international organizations, Benin represents a model for successful collaborative efforts to address hunger and poverty collectively, as it has risen above the regional average score of 47.9/100 for food security.
– Kiahna Stephens
Photo: Flickr
https://borgenproject.org/wp-content/uploads/logo.jpg
0
0
Borgen Project
https://borgenproject.org/wp-content/uploads/logo.jpg
Borgen Project
2020-07-27 12:40:44
2020-07-27 12:42:35
Hunger in Benin