How Tourism in Nicaragua Can Alleviate Poverty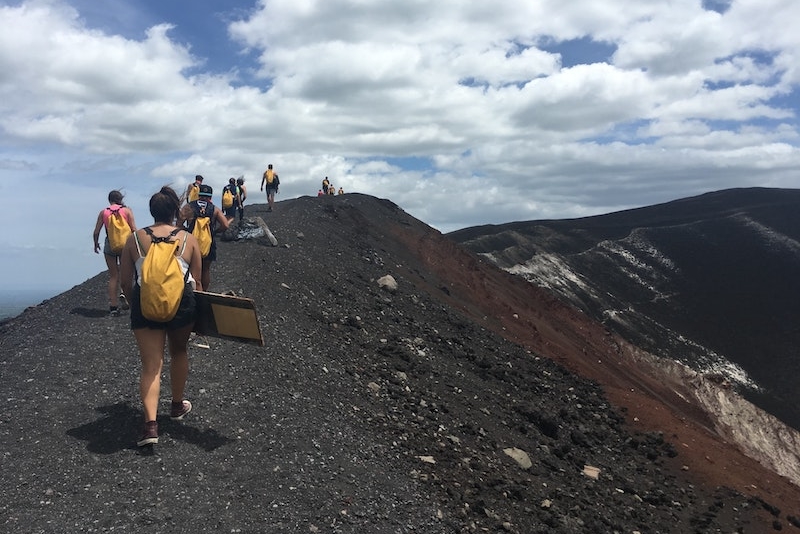 Nicaragua is the largest country in Central America by land with many attractions for tourists to visit and explore from volcano walks to sandy beaches to the largest forest reserves in the region. Indeed, tourism in Nicaragua has steadily increased over the past two decades, accounting for 9.1% of GDP in 2013. Of note, according to Dartmouth, "Nicaraguan tourism accounted for 7.9% of employment in 2013 and is expected to increase to 8.8% by 2024." This trend has the potential to help address poverty in the Central American nation.
Tourism in Nicaragua to Alleviate Poverty
In 2007, Manuel Vanegas and Robertico Croes authored a report on the relationship between economic growth, poverty and the expansion of tourism for Nicaragua's economy. The results of the study found that tourism in Nicaragua has a positive effect on both development and economic growth. 
The study looked further into the relationship between tourism, growth and poverty alleviation in Nicaragua, highlighting the need for government intervention to support growth within the tourism sector which would in turn help create more job opportunities. Vanegas and Croes also explained how foreign exchange earnings come mainly from tourism in developing countries such as Nicaragua.
Croes also looked at poverty alleviation using an error correction method and found that a 1% increase in tourism receipts reduces the poverty index in Nicaragua by 1.23 points. 
Luxembourg Development
In 2005, the Nicaragua Institute for Tourism asked for financial support to develop a national program to support the growth of the tourism industry within the country. The Luxembourg ministry of foreign affairs via its department of Cooperation and Humanitarian action (Lux-Development) funded the project which aimed to promote tourism in regions where poverty is a major problem.
More specifically, Lux-Development placed its attention on education Nicaragua's economy has been heavily reliant on informal sectors where workers have not had six years of primary schooling. Beginning in 2006, the Ministry funded the building of a platform of educational training for job creation and poverty reduction. Lux-Development also launched a five-year program in 2014, focusing on strengthening training and employability for young people in the tourism sector. 
COVID-19 Impacts on Tourism in Nicaragua
Although a full evaluation of the economic effects of COVID-19 is still not conclusive, tourism in 2020 did decline from 1.46 million tourists to 474,000. However, World Bank figures show that the economy expanded by 10.3% in 2021 and a further 5% in the first half of 2022 with hotels and restaurants being one of the leading sectors.
Despite this achievement, employment percentages were 2% lower in the second quarter of 2022 in comparison to 2019 and 10% of formally employed individuals shifted to the informal sector in 2021. Furthermore, 28% of households reported a decline in total income.
Looking Forward
Nicaragua has successfully managed to sustain its tourism industry over the past 20 years, positively impacting employment and investment nationwide. Hopefully, as the effects of COVID-19 begin to lessen, the tourism sector will continue to develop and support the alleviation of poverty across the country.
– Amy Sergeant
Photo: Unsplash
https://borgenproject.org/wp-content/uploads/logo.jpg
0
0
Naida Jahic
https://borgenproject.org/wp-content/uploads/logo.jpg
Naida Jahic
2022-11-20 01:30:12
2022-11-17 09:24:02
How Tourism in Nicaragua Can Alleviate Poverty