COVID-19 and Immigration Reform in Brazil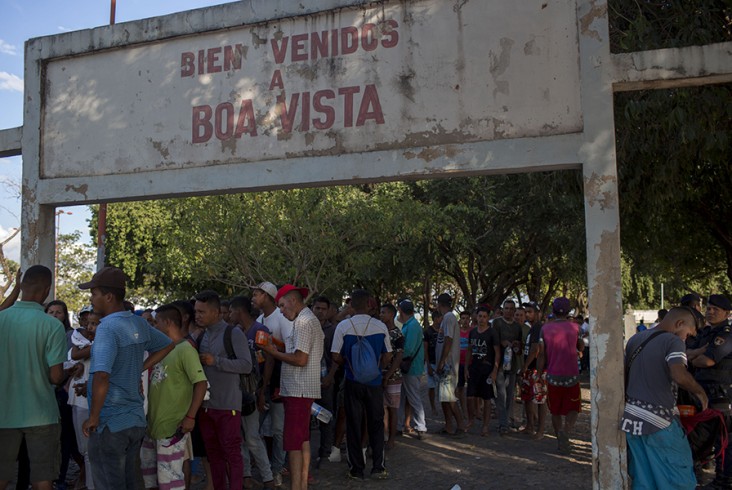 According to Brazilian law, immigrants are guaranteed the same basic rights as citizens regardless of their status. However, the COVID-19 pandemic exposed many shortcomings of Brazil's legal system. Many immigrants were forced into insecure situations that have put their well-being at risk. The exacerbated vulnerability of many immigrants caused by COVID-19 has spurred a new social movement, Regularização Já (Regularization Now). The movement pushes for immigration reform in Brazil in the midst of the pandemic.
Immigrants in Brazil: A Particularly Vulnerable Population
As the virus continues to spread in Brazil, immigrants constitute one of the most at-risk groups. In their policy brief covering COVID-19 as it relates to migrants, the U.N. mentions three interlocking crises that contribute to the particularly precarious position of migrants:
A health crisis: Many migrants have limited or nonexistent access to health services due to legal, cultural or language barriers.
A socioeconomic crisis: Migrants working in the informal sector do not have access to social protection measures such as unemployment or stimulus checks.
A protection crisis: As countries close their borders to contain the spread of COVID-19, many migrants remain in dangerous situations with little agency to move somewhere safer. Furthermore, asylum-seekers and refugees may have to return to unsafe situations in their countries of origin.
Immigrants in Brazil are particularly vulnerable due to the worsening health crisis within the country. As of July 24, 2020, Brazil was the second hardest-hit country in the world in terms of COVID-19 with a staggering 2.3 million confirmed cases and more than 85,000 deaths. Another factor that leaves immigrants to Brazil in a precarious position is the age demographic of the immigrant population. In contrast to other countries experiencing high numbers of coronavirus cases, Brazil's immigrant population has a greater proportion of elderly people. In general, 9.3% of Brazil's population are 65-years-old or older. 21.4% of the country's immigrant population is in the same age range. The demographics of the immigrant population, combined with the country's public health crisis, exacerbate immigrant vulnerabilities throughout Brazil.
COVID-19 and Immigration
Like many countries, Brazil has enacted ordinances to restrict movement across borders to contain COVID-19. There are exemptions in place for immigrants related to Brazilian citizens, those with authorization to reside in Brazil for a fixed or indefinite term and those who hold a National Migration Registry Card. However, in March the government paused the issuance of National Migration Registry Cards as well as the processing of asylum applications for the duration of the public health crisis.
The Brazilian federal government made monthly relief checks available to unemployed people and workers in the informal sector. However, banks have unlawfully requested immigrants to provide supporting documents such as proof of residence to collect them. Additionally, many immigrants without legal status do not have bank accounts where the checks could be deposited. As a result, many immigrants in Brazil exist in a limbo-like state without access to federal aid and without the freedom to leave the country to safer, more financially viable situations.
The Movement Towards Regularization
Several countries granted migrants temporary residence status and access to healthcare for the duration of the pandemic. These protections would likely disappear after the public health emergency ends. However, civil society groups and activists in Brazil claim that this is not enough. They feel their country must move beyond temporary fixes for an ongoing problem. Instead, many are pushing for a bill that would grant regularization to all immigrants in Brazil, effectively bringing full immigration reform to Brazil.
This bill would give all immigrants, regardless of their immigration status, residency for up to two years. It would also provide the possibility of renewal for an indefinite amount of time. Federal agencies have stopped processing most immigration requests as a result of COVID-19. The regularization bill would immediately grant residency to those whose immigration cases are pending or on hold. This bill is particularly important to immigrants struggling amidst the pandemic. The residency would enable broader access to healthcare and social benefits, such as the monthly relief checks from the federal government.
Activism Moving Forward
Activists for the regularization bill face an administration that has demonstrated disregard for migrants' rights, especially during the pandemic. In spite of this, Brazil has proven that it can implement more progressive immigration policies. Responding to the humanitarian crisis in Venezuela, Brazil leads the way in protecting thousands of displaced people by granting them refugee status.
The COVID-19 pandemic moved activists to push for this same level of care to be given to immigrants already within the country. Should the regularization bill pass, current immigrants would benefit from improved access to public resources. The bill would also set the scene for the ongoing support of future immigrant populations and immigration reform in Brazil.
– Alanna Jaffee
Photo: USAID
https://borgenproject.org/wp-content/uploads/logo.jpg
0
0
Kim Thelwell
https://borgenproject.org/wp-content/uploads/logo.jpg
Kim Thelwell
2020-09-10 07:30:14
2020-09-06 10:45:46
COVID-19 and Immigration Reform in Brazil