How Bono Got Interested in Global Poverty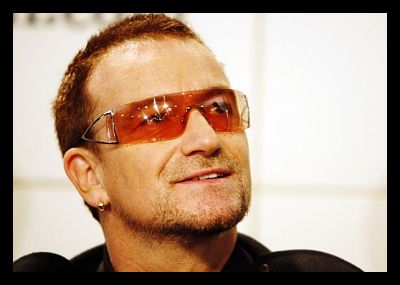 Nowadays, Bono's face is synonymous with activism. The lead singer of U2 is known as much for his humanitarian work as for his music, if not more. Known for his charisma and tirelessness, Bono has been championing causes such as poverty reduction and AIDS relief for decades. He is the celebrity face of activism and has had incredible impact in garnering momentum for the movement of international aid.
Bono got his start in activism after he performed at Bob Geldorf's groundbreaking fundraiser, Live Aid, in the late eighties. The performance spurred a month-long trip to Ethiopia with his wife, Ali Hewson, where they worked on a famine relief project. The two said they were stunned by the conditions, and Bono walked away determined to change what he'd seen. He repeatedly tells the story of the end of his visit, when a man asked the singer to take his son with him. As Bono explains, "He knew in Ireland that his son would live and in Ethiopia, his son would die…At that moment, I became the worst thing of all; I became a rock star with a cause."
After that, his humanitarian work began in earnest and has only increased in intensity and scale. The early 90s saw tours around Central America and campaigns with major organizations to rally support for development work. As U2's fame grew, so did Bono's influence. He is a key player in a number of powerful advocacy organizations including DATA (Debt, Aid, Trade, Africa), the ONE campaign and the Make Poverty History movement, as well as launching an ethical fashion campaign and promoting the RED campaign. He's famous for using his celebrity star power to draw attention to emergency causes throughout the world and has become a regular at political events. He's been credited with the implementation of the US's massive and incredible AIDS program in Africa and been awarded an honorary knighthood for his efforts.
– Farahnaz Mohammed
Sources: TED – Bono's Call to Action for Africa
Photo: Andpop
https://borgenproject.org/wp-content/uploads/logo.jpg
0
0
Borgen Project
https://borgenproject.org/wp-content/uploads/logo.jpg
Borgen Project
2013-05-17 13:53:07
2020-06-21 22:13:31
How Bono Got Interested in Global Poverty