A Look at HIV/AIDS in Vietnam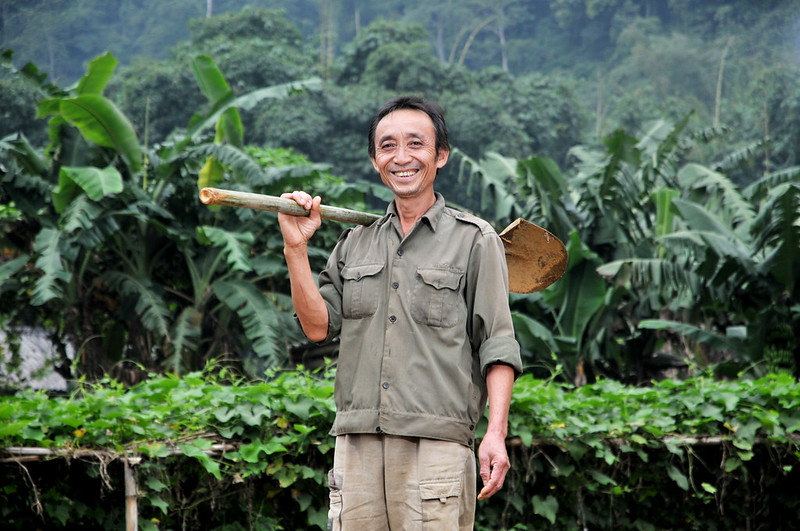 There has been a great deal of success in fighting HIV/AIDS in Vietnam in recent years. UNAIDS figures show that in 2020, new HIV infections numbered 6,100 in the Southeast Asia nation of 95 million people. This marks about a 71% reduction from the peak in 2003 and the lowest number of new infections since 1992. AIDS-related deaths fell from a peak of 9,600 deaths in 2006 to 3,800 deaths in 2020 — about a 60% reduction.
The Role of Foreign Aid
Over the years, foreign aid has advanced efforts to control HIV/AIDS in Vietnam. The United States has long been the largest donor, bilaterally through its President's Emergency Plan for AIDS Relief (PEPFAR) and multilaterally through its contributions to the United Nations.
The U.S. began PEPFAR in 2003 when the global HIV/AIDS epidemic was near its peak severity. PEPFAR initially focused on 15 countries in which the HIV/AIDS epidemic was most out of control, including Vietnam. Vietnam received $288.7 million in assistance from the program between 2004 and 2008. This aggressive funding went a long way in helping Vietnam educate high-risk populations about HIV/AIDS prevention and treatment; providing antiretroviral treatment (ART) for infected persons and addiction treatment for people who inject drugs (the highest risk population).
UNAIDS 90-90-90 Goals and Beyond
In October 2014, Vietnam became the first nation in Asia to adopt the UNAIDS' 90-90-90 initiative, which set the following aggressive goals to be reached by 2020:
"90% of all people living with HIV will" have a diagnosis.

"90% of all people diagnosed with HIV" will obtain antiretroviral treatment.

"90% of all people receiving antiretroviral therapy will have viral suppression."
A 2020 UNAIDS report shows that  Vietnam had incomplete data for the first two goals and a 95% score for the third. The data also indicates that 66% of all people in Vietnam living with HIV were virally suppressed. UNAIDS has set new goals to reach 95% in all three areas by 2025.
The Positive Impact of Poverty Reduction
A few years before Vietnam discovered its first HIV infections in 1990, its government implemented economic reforms known as Doi Moi. These changes made the Vietnamese economy more market-oriented, which in turn, attracted foreign investments and allowed the nation to tap into globalization. The economic results were so dramatic that the IMF says Vietnam's per capita growth of 5.6% between 1990 and 2017 was "second only to China." More than 40 million people rose out of poverty from 1993 to 2014. According to the World Bank, Vietnam's poverty rate now stands at less than 6% based on the purchasing power parity of $3.2 a day.
This vast reduction in poverty has no doubt helped in the fight against HIV/AIDS in Vietnam. The American Psychological Association says that risky health behaviors, such as substance abuse and transactional sex work, are more likely in areas with a low socioeconomic status (SES). It also notes that HIV-infected people with low SES are less likely to receive treatment early on, and that, once treatment begins, the demands and costs of their medical care often hurt their SES even further.
The Impact of a Change in Economic Status
Efforts to control HIV/AIDS in Vietnam have been affected by the change in 2009 of Vietnam's economic status from a low-income country to a lower-middle-income country. Foreign donors have since demanded that Vietnam cover an increasingly high share of the costs to run its HIV/AIDS programs, which Vietnam has agreed to. Today, the nation covers approximately 40% of the total costs of HIV/AIDS treatment.
Going forward, it is imperative that Vietnam and foreign donors work closely together to help ensure a smooth transition for critical HIV/AIDS programs as Vietnam takes on more autonomy.
– Jeramiah Jordan
Photo: Flickr
https://borgenproject.org/wp-content/uploads/logo.jpg
0
0
Jennifer Philipp
https://borgenproject.org/wp-content/uploads/logo.jpg
Jennifer Philipp
2021-09-10 06:18:51
2021-10-04 04:08:31
A Look at HIV/AIDS in Vietnam