A Closer Look at HIV/AIDS in Liberia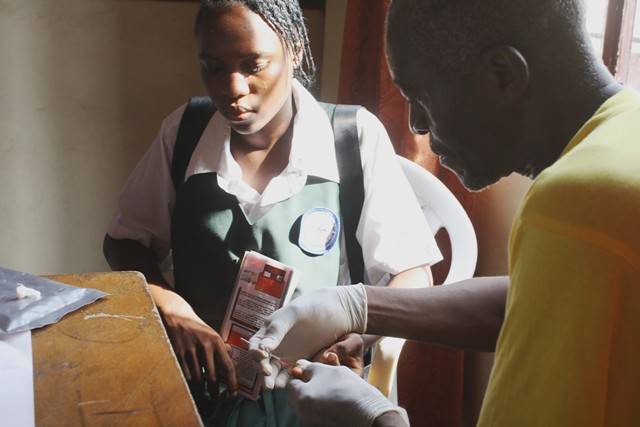 Around 4.9 million people are currently living with HIV in western and central Africa, including a percentage of those living in the small African country of Liberia. With a population of 5.1 million, roughly 1.5% of Liberians aged 15-49 live with HIV/AIDS. While this sounds like a small percentage, this equates to an estimated 47,000 people currently living with HIV/AIDS in Liberia, including 3,600 children.
HIV/AIDS in Liberia
While the percentage of HIV/AIDS in Liberia is lower than in surrounding countries and other regions of Africa, the country still struggles with treatment plans, education on the disease and breaking down stigma that could help prevent further spread. In 2019, UNAIDS released a comprehensive report detailing the spread and effect of HIV/AIDS in the country. The report states that only 33% of those living with HIV are receiving ART treatment. This amounts to 15,000 people currently receiving antiretroviral therapy (ART), a daily medication that reduces HIV in the system. Persons with HIV who do not receive ART treatment are more likely to develop AIDS and spread the virus. Of the 15,000 receiving treatment, 763 are children, which amounts to only 21% of all infected children in the country.
Additionally, only 58% of those living with HIV know their status. Lack of education on HIV testing and little access to testing centers has led to only a little more than half of those infected knowing their status through accurate testing. This lack of education heightens the threat of further spread, putting the health and safety of the entire population at risk. HIV/AIDS is not limited to sexual encounters. It also spreads through shared drug injections and even spreads to infants through breastfeeding. Unfortunately, stigma and discrimination continue to prevent progress.
According to UNAIDS' 2019 report, roughly 53% of those surveyed in Liberia answered no when asked if they would purchase produce from a vendor who was HIV positive. This kind of stigma and cultivated ignorance around HIV and AIDS further inhibit people from getting tested as they may fear public ridicule. The fear of a positive test prevents the country from creating accurate and beneficial response plans.
Programs and Progress
In 2017, the African Union, in partnership with UNAIDS and others, implemented a series of "catch-up plans" for countries in western and central Africa to combat these issues. These plans included a 90-90-90 goal by 2020, meaning 90% of the people will know their HIV positive status, 90% of HIV positive people will have access to ART treatment and 90% will have viral suppression. The UNAIDS' full 2020 report for Liberia is not available yet but the 2019 report already showed improvements in the country's fight to eradicate the disease.
Compared to a 2016 report, the percent of children receiving ART treatment rose from about 17% to 21% in 2019.  Additionally, the percentage of HIV-positive pregnant women receiving ART treatment has increased from 19.3% in 2015 to 90% in 2019. This massive increase helps prevent infants born with HIV and decreases the risk of spread through sexual partnerships. The U.S. President's Emergency Plan for AIDS Relief (PEPFAR) has supported the African Union and UNAIDS' efforts in Liberia and significantly aided in the reduction of HIV-related issues. Therefore, PEPFAR supports health and treatment facilities in four Liberian counties and supported ART treatment for 15,000 HIV-positive persons in 2020.
All these improvements show progress toward the eradication of HIV/AIDS in Liberia. These advancements bring optimism as hope for an HIV/AIDS-free country remains strong.
– Kendall Couture
Photo: Flickr
https://borgenproject.org/wp-content/uploads/logo.jpg
0
0
Kim Thelwell
https://borgenproject.org/wp-content/uploads/logo.jpg
Kim Thelwell
2021-03-30 03:22:36
2021-05-07 03:23:06
A Closer Look at HIV/AIDS in Liberia