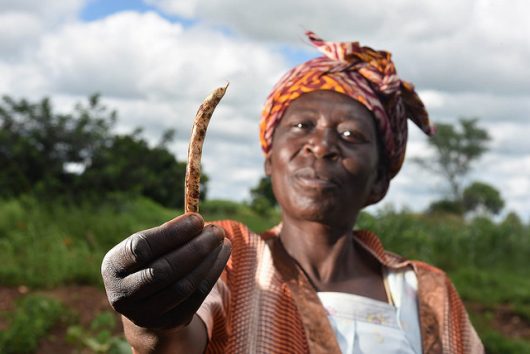 Malawi is one of the most densely populated countries in Africa. With a population of over 18 million people, 50 percent live below national poverty lines. Malawi's poverty rates are widespread, with rural poverty continuing to grow. Fortunately, there are three nongovernment organizations working to decrease poverty inside the region. How to help people in Malawi is a question that three establishments below have started to answer.
CARE
CARE works to provide food, health, education and social empowerment to Malawians. A special emphasis is placed on women, with CARE referring to them as, "The faces of poverty." One specific project – CARE's Pathways Program – has helped Malawi women substantially improve their lives through agricultural farming. If you are wondering how you can support this organization, they offer both volunteer and fundraising opportunities. CARE also hosts learning tours so others can experience the impact they have on reducing poverty.
The Hunger Project
One of Malawi's main challenges exists in addressing its food security needs. Malawi is prone to flooding and droughts, which make those living in rural areas susceptible to extreme hunger. The Hunger Project is helping by distributing food security programs, such as agricultural training and food banks, to Malawi communities. The organization asks for most of its support in the form of funding and donations. They also host many events, including an annual Fall Gala, where the proceeds go toward multiple food programs.
Raising Malawi
HIV/AIDS has left more than one million children orphaned in Malawi. Established by Madonna, Raising Malawi has created many programs to assist with eliminating this epidemic. The most recent project is the Mercy James Centre for Pediatric Surgery and Intensive Care. Childrens' lives are now being saved with the country's first pediatric hospital to offer surgery and an intensive care unit. You can help this organization by donating to stock the new unit with supplies.
How to help people in Malawi ranges from volunteer work and donations to a simple conversation about what is going on in order to get more people involved. These three organizations are helping to alleviate poverty in Malawi, but they cannot function alone. It takes new individuals constantly getting involved for substantial development to be seen. When more people begin to stand up for the country's fundamental human needs, Malawi will be on the right track to seeing improvement.
– Emilee Wessel
Photo: Flickr
https://borgenproject.org/wp-content/uploads/The_Borgen_Project_Logo_small.jpg
0
0
Borgen Project
https://borgenproject.org/wp-content/uploads/The_Borgen_Project_Logo_small.jpg
Borgen Project
2017-09-20 01:30:36
2020-07-01 19:36:48
How to Help People in Malawi