GreenShoots Foundation in the Fight Against HIV/AIDS in Asia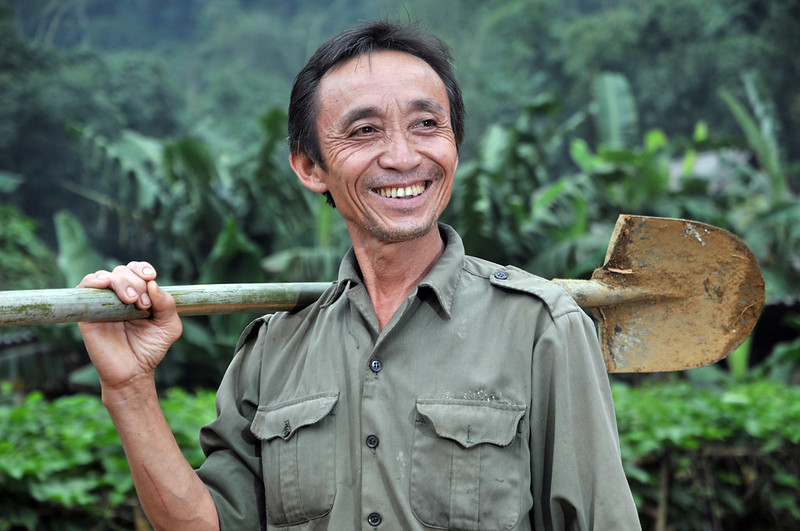 As of 2019, there were 5.8 million people living with HIV/AIDS in Asia. Of that 5.8 million, only 75% were aware of their status. HIV/AIDS in Asia is a growing problem for which there is no one solution. However, there is region-specific work being done to combat the crisis.
GreenShoots Foundation
GreenShoots Foundation is a London-based charity founded in 2010. For a decade now, it has been supporting people living with HIV/AIDS and working to alleviate poverty. It takes on international development with a holistic approach through three programs that are active in six countries across Asia.
The Education Loans & Social Entrepreneurship program aims to support children's education in India. In the Philippines and Cambodia, the Food, Agriculture & Social Entrepreneurship program is bolstering rural economies by promoting sustainable farming as well as sustainable business practices. The Medical Assistance & Medical Education (MAME) program, which is active in Kyrgyzstan, Vietnam and Myanmar, is improving the lives of those with HIV/AIDS.
Medical Assistance & Medical Education (MAME)
The objective of the MAME program is to fight HIV/AIDS and other diseases that pose a threat to public health. It helps by providing greater access to treatment plans and equipping local healthcare workers with the knowledge they need to help people living with HIV/AIDS.
In Kyrgyzstan, the HIV infection rate has risen 21% since 2010. GreenShoots Foundation is working with the Kyrgyz National Infection Control Centre to provide local organizations with medical knowledge about HIV/AIDS through workshops and internships. It is also making efforts to change public opinion so that people living with HIV/AIDS in Kyrgyzstan are not stigmatized and know what resources are available to them. It has already trained 45 medical staff and 130 students, as well as impacted 350 patients directly.
What began as a health concern for sex workers and drug users in Vietnam has since grown to become a nationwide issue. While deaths related to HIV/AIDS have dropped 45% since 2010, there were still nearly 5,000 Vietnamese people who passed away from the disease in 2018. So while much is being done to address the epidemic, there is still room for improvement.
GreenShoots Foundation has been focusing on the province of Hoa Binh, where the government has taken steps to improve HIV/AIDS treatment, but the level of medical knowledge still needs to be improved. Through workshops, visits to hospitals and the media distribution of medical information, GreenShoots Foundation has been able to improve upon what changes the Vietnamese government has made. It hopes to host more workshops with a broader reach in the future.
Medical Action Myanmar has also been collaborating with GreenShoots Foundation. Similar to approaches used in Kyrgyzstan and Vietnam, the organizations have been focusing on workshops to provide medical workers with better knowledge as well as working with people living with HIV/AIDS on microfinance. Additionally, GreenShoots Foundation has sent 13 doctors and nurses to Yangon to support people living with HIV/AIDS. It has also dedicated nearly 7,000 hours toward mentoring medical staff.
Further Impact
Through its various workshops across Asia, GreenShoots Foundation has trained over 3,000 doctors and more than 1,000 medical students in HIV education. Through this, it has been able to contribute to the fight against HIV/AIDS in Asia and make for a healthier world.
– Evan Driscoll
Photo: Flickr 
https://borgenproject.org/wp-content/uploads/logo.jpg
0
0
Lynsey Alexander
https://borgenproject.org/wp-content/uploads/logo.jpg
Lynsey Alexander
2021-01-09 11:48:31
2021-01-09 11:48:31
GreenShoots Foundation in the Fight Against HIV/AIDS in Asia