Girls' Education in Vietnam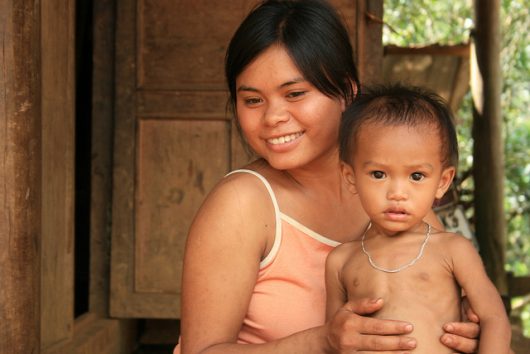 Vietnam, an ethnically and culturally diverse country located in Southeast Asia, has dedicated itself to educating its population. The country has often recognized international efforts to accomplish universal education such as the Dakar Framework for Action and has even worked towards accomplishing the Millennium Development Goals of achieving universal primary education and promoting gender equality. Now there is a specific focus on girls' education in Vietnam.
Education: History and Progress
It must be noted that Vietnam's long history of warfare up until 1975 has had many repercussions that caused economic isolation and extensive poverty. However, the government has since made drastic improvements to its economic situation and have even moved up the economic scale to become a low-middle income country. Significant progress is presented in Vietnam's education through literacy. In 2010, 94 percent of Vietnam's total population was considered literate: 96.1 percent of the male populace and 92 percent of females.
According to UNESCO's 2005 report little gender disparity exists in educational attainment. In that year, Vietnam's net enrollment rate at the primary level was 88 percent and at the secondary level, 69 percent, with a three percent difference in favor of boys at the secondary level. Although the country has made great strides in its educational attainment efforts, girls' education in Vietnam still poses challenges.
Education and Ethnic Minorities
Today, a critical issue affecting many Vietnamese is the right to education for ethnic women. Forty-three percent of Vietnam lives in poverty and the majority of that are ethnic minorities. Although ethnic minorities hold different languages, religions, and customs, under the Vietnamese constitution, every citizen has the right and responsibility to an education. The many problems that inhibit proper education of the ethnic female population are:
the economic and financial situation in the home
the lack of value surrounding educational importance
the poor quality of teaching and infrastructure at local schools.
NGO Collaborations
Luckily, the Vietnamese government and international NGOs are working together not only to improve overall education, but to improve girls' education in Vietnam. In 2015, UNESCO and The Ministry of Education and Training and UNESCO joined together to set the Gender Equality and Girls' Education into action. According to UNESCO, launching the initiative will help:
renovate curriculum and textbooks to become more "gender neutral"
train education managers and policy developers
develop innovative teaching and learning materials
establish joint efforts between parents and communities to support schools
promote enabling environments for students to better apply what they learn in school within their homes and communities.
H.E. Vice Minister Nguyen Thi Nghia, Chair of the Education Sector Committee for the Advancement of Women commented on the initiative and status of gender equality in her country: " gender inequality is one of the underlying challenges to the eradication of poverty, creating a barrier to the country's sustainable development." The statement proves that it is essential that the government continue its steps to further benefit girls' education in Vietnam. It should continue to pass legislation that deals with gender equality in education. Vietnam should also continue to educate further generations of young people to be aware of gender issues throughout the country. It is no secret that when education for girls improves, all parts of society also improve.
– Emma Martin
Photo: Flickr
https://borgenproject.org/wp-content/uploads/logo.jpg
0
0
Borgen Project
https://borgenproject.org/wp-content/uploads/logo.jpg
Borgen Project
2018-05-28 01:30:15
2021-12-10 12:34:40
Girls' Education in Vietnam