Girls' Education in St. Lucia Empowers Women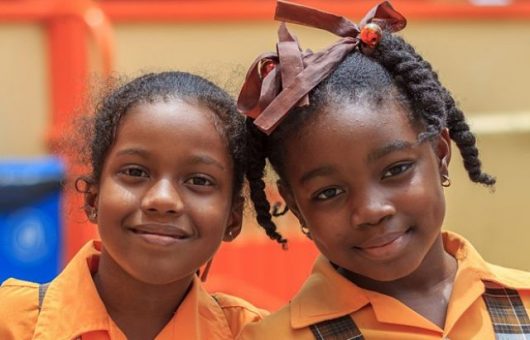 Saint Lucia, a developing nation and part of a chain of islands located off the coasts of Puerto Rico and Venezuela, is known primarily in the United States for its white sand beaches, prime vacation rentals and banana exports; in fact, the country is among the wealthiest developing nations in the world.
Along with captivating scenery and booming resort and banana revenues, there are several other commendable situations in St. Lucia. One area in particular is the status of girls' education in St. Lucia.
What's Trending?
In St. Lucia, the current differences between female and male education are not significant. About 91.9 percent of females in St. Lucia attend primary school, and 78.4 percent of females are expected to attend secondary school.
These figures are compared to 94 percent of males attending primary school and the expectation of 80.1 percent of males attending secondary school. This gender disparity is hardly a disparity at all; in fact, it reflects St. Lucia's immense progress as a nation that values women in their educational and career aspirations.
Gender Equality
A surprising revelation for most people is that more females than males actually complete primary school education in St. Lucia, despite the higher percentage of males that actually attend primary schooling.
It may then seem obvious that in St. Lucia more females than males will go on to attend post-secondary school education — females make up 86 percent of the student population in the Sir Arthur Lewis Community College, the single community college on the island.  
Girls' education in St. Lucia has been on the rise over the last decade with the implementation of several new programs and pushes for female education and careers.
These pushes have sparked more and more female interest in completing school, a surprising trend in a typically male-dominated world. The progress goes further in St. Lucia with Governor General Dame Pearlette's pushes for education — these new measures will benefit all genders, such as the push for technological incorporation in schools.
A Look into the Future
What happens when females are educated? According to the Hamilton Project — an organization that presents economic strategies to the public — the higher one's education, the greater likelihood that person has to earn more money.
Typically, education has been male-dominated, naturally pushing males into the higher earning categories. However, with the rise in female education, females are now able to compete for higher earnings. This allows for better markets, increased diversity and more prosperous societies as an entire half of St. Lucian society now has higher earning potential.  
The improved focus on girls' education in St. Lucia is certainly a deviation from the norm compared to other developing countries and even the rest of the world. St. Lucia's educational rates for both females and males are significantly higher than those of other developing countries — including those of Pakistan — which have been steadily on the rise over the last two decades.
A Global Model
Facts such as these display St. Lucia's success in female empowerment. St. Lucia is among the first island nations to propel female achievement so far forward that any gender disparities essentially dissolve.
Hopefully, St. Lucia will become a trendsetter in the coming years, encouraging other island nations to empower their women.
– Alexandra Ferrigno
Photo: Google
https://borgenproject.org/wp-content/uploads/logo.jpg
0
0
Borgen Project
https://borgenproject.org/wp-content/uploads/logo.jpg
Borgen Project
2018-08-17 01:30:24
2019-12-18 08:29:28
Girls' Education in St. Lucia Empowers Women