Floating Schools Provide an Education to Illiterate Adults in India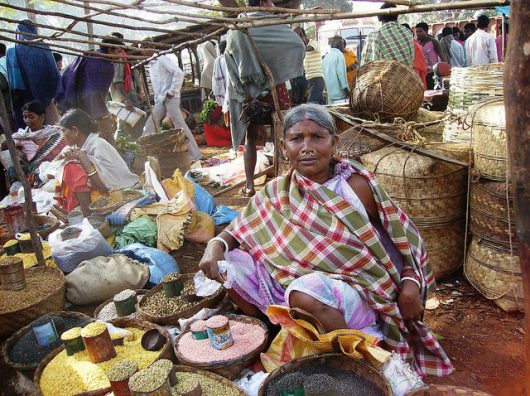 In February 2017, Loktak Lake, otherwise known as the "lifeline of Manipur," became the first lake in India to offer a floating school to its community. Floating schools have been employed in high flooding areas in Bangladesh for the past 15 years.
Bangladesh suffers severe flooding every year due to heavy rainfall during monsoon season causing the overflow of the three massive rivers: the Ganges, Brahmaputra and Meghna. The nonprofit Shidhulai Swanirvar Sangstha, now responsible for providing floating education to 70,000 students, was founded in 1998. In 2002, Shidhulai Swanirvar Sangstha opened the first floating school to provide an education to children in affected areas.
Since then, more than 100 floating schools, libraries and health clinics have been set afloat in the most flood-affected countries, including Bangladesh, Cambodia, Nigeria, the Philippines, Vietnam and Zambia. As technology advanced, so did these schools. Many are now solar powered and provide internet access to students.
Loktak Lake is the largest freshwater lake in India and home to many islands and communities. For these communities, Loktak Lake provides fish as a livelihood for rural fisherman, is a source of hydropower generation, provides irrigation for farmers' crops and provides drinking water.
Floating islands, known as phumdis, were soil-rich fishing hot spots of the lake. However, water levels at Loktak Lake have been high for the last several years, causing the once soil-rich phumdis to begin to crumble and die. Residents of the phumdis were evacuated in attempts to preserve the natural habitat of the lake, ending the work routine of local fisherman and leaving many homeless. The community in crisis turned its focus to educating not only the youth in hopes of creating a better future for Manipur, but the homeless fisherman.
The All Loktak Lake Fisherman's Union worked closely with the NGO People Resources Development Association to found the first floating elementary school in India that will focus on meeting the educational needs of local children and the adults rendered homeless by the evacuation of the phumdis.
The school has been inaugurated at Langolsabi Leikai of Champu Khangpok village and is currently serving 25 students with two teachers. Like with other floating schools, the People Resources Development Association hopes to see the school continue to grow, with goals of adding more classes to accommodate more students under the project "Empowering vulnerable local communities for sustainable development," which is funded by Action Aid India.
Not only do floating schools provide year-round access to education for local students, but floating schools introduced in other high flood areas see remarkable results and growth in their local communities, such as increases in literacy rates and decreases in extreme poverty.
Furthermore, the introduction of technology is an important goal for the People Resources Development Association and the community. Locals hope the introduction of technology into the community will improve living conditions, which will increase the earning potential of the residents as a result. Access to technology will continue to inspire the next generation and provide them with useful tools and skills to help lift their community out of poverty.
Oinam Rajen Singh, a Manipur and Loktak Lake local, highlighted the need for education in his village, "As most of us are uneducated and mostly depend upon fishing as a meager source of income, we are unable to send our children to school to another place." Singh has high hopes for the future of this floating elementary school and what it has to offer the community, "Based on [the] India government drive on free education to all, we will increase the class up to 8th standard so that opportunities are also given to the drop-out students."
With rising sea and river levels, many communities are left without power or a means to receive an education, especially during monsoon season. These floating schools provide an opportunity and restore hope to impoverished communities.
– Kelilani Johnson
Photo: Flickr
https://borgenproject.org/wp-content/uploads/logo.jpg
0
0
Borgen Project
https://borgenproject.org/wp-content/uploads/logo.jpg
Borgen Project
2018-03-02 01:30:07
2019-11-29 14:53:24
Floating Schools Provide an Education to Illiterate Adults in India