Farmers in Brazil Do Their Part for the Poor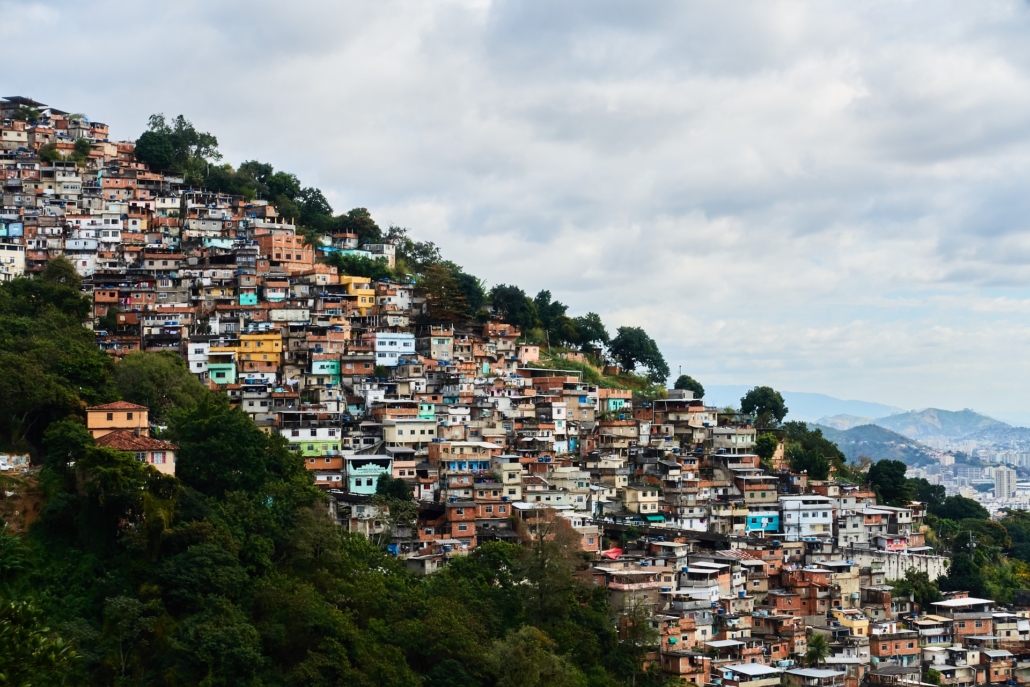 Much of Brazil's population resides in favelas, or urban neighborhoods that are associated with extreme poverty. While living in favelas can be extremely difficult under ordinary circumstances, the COVID-19 pandemic has exacerbated many of the issues that residents already face. Malnutrition is a particularly pressing issue. It can be difficult for those living in poverty to access food, especially during the pandemic. In light of these issues, farmers in Brazil have come together to create Pertim, a network of agriculturalists who have dedicated themselves to delivering organic, healthy food to families in need.
Poverty and Favelas
The amount of Brazilians living in extreme poverty is about 5%. With a population of more than 203 million people, that means around 10 million in the country are currently living in an impoverished state. Many of those living in poverty reside in favelas. Favelas are usually located outside of large cities, such as Rio de Janeiro and Sao Paulo. They often lack amenities like basic sanitation and access to clean water, and can be extremely overcrowded. More than 11 million people in Brazil live in approximately 6,000 favelas.
COVID-19 in Brazil and Favelas
The COVID-19 pandemic struck the Brazilian favelas hard. It is extremely difficult to maintain social distancing within the neighborhoods. The houses are small and oftentimes built extremely close to one another. This makes it easy to spread the disease within the favelas. The country of Brazil has had more than 500,000 confirmed cases of coronavirus.
Furthermore, many residents of favelas cannot afford to stay home, despite the threat of COVID-19. A survey estimated that more than 70% of the residents of favelas could only go one week in isolation before they completely run out of money. As a result, job lay-offs caused by COVID-19 have caused more people to be unable to afford to properly feed themselves.
Development of Pertim
After noticing the hardships many favela residents were facing during the pandemic, it became clear to Rafael Duckur that he needed to do something to help the favela neighborhoods. Not only were inhabitants facing the growing threat of COVID-19, but they were also facing hunger due to an inability to work during the pandemic.
Many farmers in Brazil, including Duckur, who grows produce, have been able to maintain a secure customer base during the pandemic, despite some loss of business. However, Duckur grew tired of seeing the excess food that farmers were producing going to waste while so many were in need. He decided to take to Instagram, where he called for help creating boxes of free, organic food that he could deliver to those less fortunate than himself.
Duckur's post reached many people, but Flavia Altenfelder felt particularly called to help. Duckur and Altenfelder quickly sprang into action and formed Pertim. Since founding Pertim, the two farmers have helped to create three other groups similar to their own. Together, the four groups have distributed more than 400 boxes of food, which contain fruits, vegetables and eggs, among other organic foodstuffs, to multiple favelas.
The COVID-19 pandemic has introduced many different challenges to Brazil's poor. In addition to healthcare issues, they must also deal with increased poverty and a limited food supply. Thanks to Pertim, however, farmers in Brazil are able to make a difference aiding those who are living in impoverishment. Duckur and Altenfelder have demonstrated that innovation and dedication to one's community can create huge strides in the fight to end suffering and poverty.
– Paige Musgrave
Photo: Pixabay
https://borgenproject.org/wp-content/uploads/logo.jpg
0
0
Jennifer Philipp
https://borgenproject.org/wp-content/uploads/logo.jpg
Jennifer Philipp
2020-07-25 13:30:16
2020-07-20 12:47:26
Farmers in Brazil Do Their Part for the Poor