Are Fair Trade Product Markets Really Fair?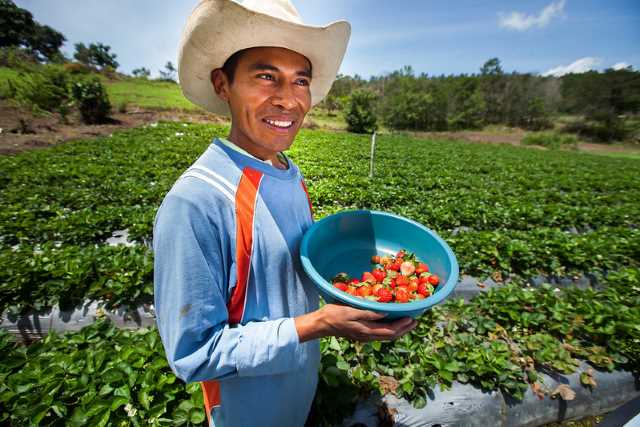 In a global marketplace full of exploitative producers and hungry consumers, fair trade product markets can seem like a welcomed compromise that allows exporters in developing countries to prosper from their resources. These initiatives usually involve goods exported from developing countries to higher-income trading partners, including coffee, tea, cocoa and handicrafts. In more socially conscious trading models, producers are compensated equitably for their products and held to higher environmental and social standards. However, the true efficacy of fair trade models is complex.
Price and Accessibility
Consumer attitudes and behaviors play a significant role in the pervasiveness of fair trade products. Buyers often report positive attitudes toward more ethically traded items but are not always willing to pay the inevitably higher prices. As a result, fair trade products are still a more niche commodity, making up less than 1% of the market. Ironically, the extra expense of these items often makes them less accessible to lower-income consumers in developed countries, creating connotations of elitism. Despite these setbacks, the demand for more ethical products is steadily on the rise.
Fair Trade Product Marketing
Despite many well-intentioned consumer attitudes, fair trade product markets frequently feature marketing strategies that conjure up imperialistic images. Rather than honoring the work of exporters as equitable trading partners, many marketing campaigns portray farmers as grateful and dependent on western purchases.
Transparency in Fair Trade Certification
In products marked as fair trade, the certification might only apply to the product's raw materials, rather than the full process of production. This means that a shirt made with fair trade cotton could have been manufactured in a sweatshop. Naturally, this lack of transparency can mislead consumers and dilute the meaning of the certification.
Economic Impact of Fair Trade
The efficacy of fair trade as a poverty management tool is up for debate as well. Although fair trade marketing is centered on empowering those in producing regions and reducing poverty, the effects are not as straightforward as many well-intentioned consumers might hope. A 2014 study theorizes that these practices are somewhat effective, "although on a comparatively modest scale relative to the size of national economies."
Often, the poorest workers are spared the prosperity from fair trade product market practices. A study that observed coffee mills in Costa Rica between 1999 and 2014, explored the impacts of fair trade systems on household incomes within the region. Researchers found that farm owners and skilled growers reap most of the benefits. Unskilled laborers receive no benefits other than the economic spillover of an increasingly prosperous coffee-growing region.
Many requirements of the fair trade certification are inaccessible for growers with fewer resources. Smaller producers might struggle to pay the fees associated with becoming certified fair trade producers. Similarly, producers struggle to attract large corporate trading partners who have no interest in paying the extra cost of sourcing materials equitably. NGOs like Maya Traditions, which helps Guatemalan artisans sell their products on the international marketplace, aim to make entrepreneurship accessible to small producers in developing countries.
The Verdict
The efficacy of fair trade systems is the subject of a great deal of criticism. While fair trade products like coffee, tea, and cotton are worth investing in, the benefits are imperfect and not accessible to all producers or consumers. Some activists advocate for a 'direct trade' system, in which consumers can buy goods directly from growers while paying growers sums closer to retail prices. However, the direct trade model comes with its own set of challenges and infrastructural changes. Nonetheless, establishing a system that allows producers to reach more advanced development from trading their crops is challenging but is certainly worth investing in.
– Stefanie Grodman
Photo: Flickr
https://borgenproject.org/wp-content/uploads/logo.jpg
0
0
Saiesha
https://borgenproject.org/wp-content/uploads/logo.jpg
Saiesha
2020-10-13 09:39:13
2020-10-13 09:39:13
Are Fair Trade Product Markets Really Fair?