6 Facts About Hunger in Colombia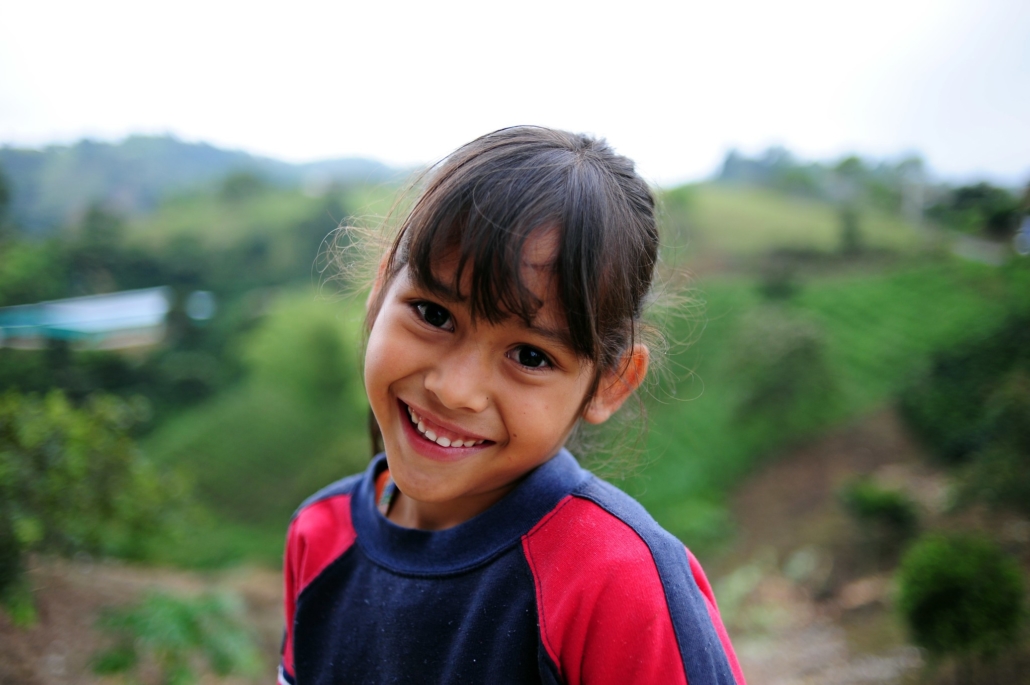 The Republic of Colombia, better known as simply Colombia, is a country located in the northwestern region of South America. With a population of 49 million as of 2019, it is the second-largest country in South America with the third-largest economy on the continent. Colombia is one of the most populous countries in South America. Over the last 25 years, the poverty levels have decreased by over 50% to under 30%. Because of such a sharp increase in the poverty rates, food sources for citizens have been scarce. Access to food has remained scarce as decades of civil unrest have led to constraints on deliveries in large parts of the country. Despite these sharp increases, global efforts from various organizations have helped improve these rates and contributed to an expected overall decrease in hunger in Colombia. Here are six facts about hunger in Colombia.
6 Facts About Hunger in Colombia
Nutritional Deficiencies: A study from the Colombia Platform for Human Rights, Democracy and Development showed that in 2005, over 85% of Colombians had a calcium deficiency. In addition to this, 62% had a zinc deficiency, 22% had a Vitamin C deficiency and 32% had a Vitamin A deficiency. Recent studies have shown that these numbers have decreased, with 14% of Colombians having a Vitamin D deficiency and 24% having a Vitamin A deficiency. Despite these improvements (as a result of outside assistance from organizations and advocacy-based groups), zinc deficiency is still a pressing issue in Colombia, with 43% of people living in Colombia suffering from a zinc deficiency.
Affected Populations: Hunger in Colombia has statistically affected more ethnic populations than others. Indigenous people take the brunt of this impact, with 30% of the population living in extreme poverty and 79% of indigenous children suffering from malnutrition. In addition to hunger, indigenous populations suffer from other issues such as forced displacement and drug trafficking.
Effects of Immigration: Colombia has high levels of immigration from other Latin American countries. The majority of these immigrants come from Venezuela, with over 1 million Venezuelans immigrating as of 2018, though some estimates could be as high as 2 million. The majority of these immigrants live on the border between the two countries, and nearly half of them live in regions characterized by extreme violence, which leads to the deprivation of these resources. Advocacy groups working in these regions, like Action Against Hunger, have helped to alleviate these issues by monitoring nutrition levels and providing monetary assistance to help people have access to these basic resources.
Maternal and Child Health: Malnutrition heavily affects children in Colombia. The Colombian Institute of Family Welfare (ICBF) conducted a study that found that 13% of children under the age of 5 showed growth delays. Further, over 30% of all children have shown to suffer from distinctly low heights. Malnutrition also targets pregnant women and women of childbearing age. One out of every three pregnant women and one out of every five menstruating women suffer from iron deficiency.
Organization and Advocacy Efforts: The largest organization working to combat hunger in Colombia is the World Food Program (WFP). Though the WFP has been in Colombia since 1969, it implemented the Protracted Relief and Recovery Operation, which focuses its hunger efforts on areas that war conflicts heavily affect. The WFP has assisted nearly 330,000 people in January 2020 alone by providing access to healthy food and directly addressing the Venezuelan migrant crisis directly. The organization Action Against Hunger provides various forms of aid to Colombians affected by political instability and natural disasters. Action Against Hunger has assisted over 83,000 Colombians through projects such as providing clean water, and implementing nutrition and food security programs.
Decreasing Hunger Rates: According to the State of Food Security and Nutrition in the World (SOFI) report, the number of people suffering from malnutrition in Colombia was 4.2 million between 2004 and 2006. This number has decreased to 2.4 million between 2016 and 2018. These decreasing rates contradict Latin America as a whole, compared to an increase from 39 million people to 42 million suffering from malnutrition in the same time frame of 2016 to 2018.
These facts about hunger in Colombia show that it is a concerning issue that disproportionately plagues poorer and migrant populations. Though organizations such as the World Food Program and Action Against Hunger are helping to combat this issue, much work still lies ahead to entirely eliminate hunger. However, with the persistent help of these organizations, the crisis of malnutrition and hunger in Colombia can hopefully come to an end.
– Alondra Belford
Photo: Flickr
https://borgenproject.org/wp-content/uploads/logo.jpg
0
0
Kim Thelwell
https://borgenproject.org/wp-content/uploads/logo.jpg
Kim Thelwell
2020-07-04 01:30:45
2020-06-24 13:13:37
6 Facts About Hunger in Colombia