Environmental Change in Chad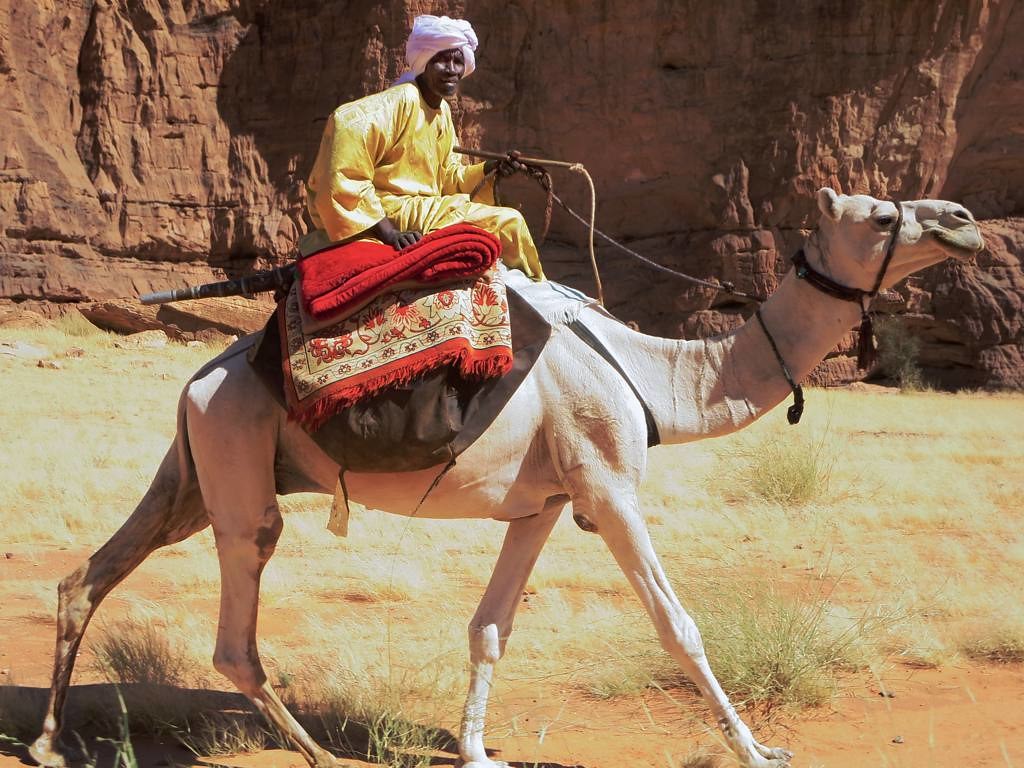 In the 1960s, the country Chad had one of the largest freshwater lakes in the world, Lake Chad. Since then, Lake Chad and the rest of the country have undergone a dramatic environmental change. Environmental change is a widely-understood concept, but too many only know this through media portrayal. Media often presents it as a local rather than a global issue, and solutions tend to suffer from the same presentation. Here is some information about environmental change in Chad.
Lake Chad
Rural communities in the Lake Chad region depend on agro-pastoral and fishing activities. The water loss has made this highly dependent hydro-climate area difficult to live in. Its 430,000 inhabitants have had to adjust to the constant environmental change and new challenges. In the 1980s, the annual maximum flooded area of the lake varied from 25,000 kilometers. Today, that has reduced to 10,000 kilometers.
Correlation between the hydro-climate, increased violence and population growth could provide insight into detection challenges, such as shortfall of agricultural production, and identify solutions to prevent food insecurity. Seasonal changes, lake levels and local rainfall are essential to understanding future adaptations.
Community and Violence
In the 1960s, it was easy to share the water of Lake Chad, but today there is competition for the little water that remains. The rise in extreme weather conditions, which for Chad are primarily heat-related, links to conflict and violence. Moreover, the lack of shade in the area contributes to competition and violence. Human behavior becomes just as complicated as the environment undergoes further destruction. The temperature reaches over 40 degrees Celsius and 100 degrees Fahrenheit. Violence has taken many forms in Chad and has led to the genocide of many Chadians. Here are some examples:
Children: The political conflicts have led to extreme violence against children that often results in death. Children are vulnerable to becoming child soldiers and victims of human trafficking. Many children end up orphans because of widespread diseases including AIDS. Those who live in rural areas experience these dangers the most because they often perform work that leaves them alone and vulnerable. Children also suffer from malnutrition and, due to the lack of advanced healthcare and healthcare workers, a high infant mortality rate exists. It is common for women to give birth without the assistance of medical professionals.
Religion: Opposing religious groups in Chad have taken matters into their own hands. They are deciding what is sinful and enforcing punishment that results in the death of and violence against young girls. Education has become a source of violent attacks against Chadians as religious groups prevent growing western education in these communities.
Poverty: About 63% of Chad's population lives in poverty. The struggle to find food makes people living in poverty extremely vulnerable to extremism. With such a high percentage of the population struggling to find food day-to-day, community members can also become competitive with one another.
Women
Indigenous women who are suffering from the declining resources due to environmental change in Chad have taken lead in promoting change, using their own experiences as examples of the consequences of a deteriorating climate. Illiteracy among Chadians affects 32% of the population, as does the scarcity of medical health care workers. Large-scale agriculture is not directly affecting Chad, since it is practically non-existent. While it is true the men control what happens within these communities, women are often the heads of the family. In terms of the number of challenges that they struggle with to solve to protect their families, they are better able to provide insight into the needs of their communities.
The shifting climates often mean that the men who do work have multiple livelihoods as the seasons change. Women and children have to adapt to finding water and natural remedies to illnesses. Many often overlook their significance and not just in their communities. Some also see them as victims, as opposed to the communities who work hard to adjust to changes that are a result of their environmental degradation. Women have both knowledge and experience that provides the world with opportunities to better understand the importance of protecting and caring for the environment. In many instances, the communities have already learned to survive.
The future of Chad will depend on preventative measures and promoting peace. One should not interpret violence in communities as the fault of the community, but rather the community's need to survive. It is difficult to maintain reason when fighting for one's own life and one's family. Understanding communities in countries such as Chad not just as unfortunate but as an example of the urgency for change in how the world approaches environmental change and solutions.
World For TCHAD
Guy Boypa is the founder of World for TCHAD. He was born in Chad but spent most of his life in France. When he visited Chad as an adult, he found his friends and family living in ruins due to lack of water and harsh living conditions. Boypa initiated the change he wanted to see as many women have been taking action in pursuit of change.
World for TCHAD is working in Chad to provide wells that make free water obtainable to Chadians, in addition to collecting donations to provide children and families with education and self-care supplies. Local French artists, including musicians and comedians, stay involved and raise awareness in the French community. Aligning with the 2030 Sustainable Development Goals (SDGs), World for TCHAD is addressing environmental change while taking action. The organization recognizes the burden this is particularly on women and children who take on the pursuit to collect water every day.
So far, the organization has provided over 20,000 Chadians with clean drinking water from 26 wells, with the 2021 goal of adding 10 more. It is currently active in Chari-Baguirmi and Hadjer-Lamis regions and plans to expand into the Mayo-Kebbi East region. Between 2014 and 2015, 208 community wells were drilled and 14 human motor pumps supplied 13,000 villagers. About 74% of Chadians currently have access to unclean and unhealthy drinking water. World for TCHAD wants to provide for more than half of them.
– Zoe Schlagel
Photo: Flickr
https://borgenproject.org/wp-content/uploads/logo.jpg
0
0
Jennifer Philipp
https://borgenproject.org/wp-content/uploads/logo.jpg
Jennifer Philipp
2021-03-05 07:30:31
2021-03-02 08:17:31
Environmental Change in Chad