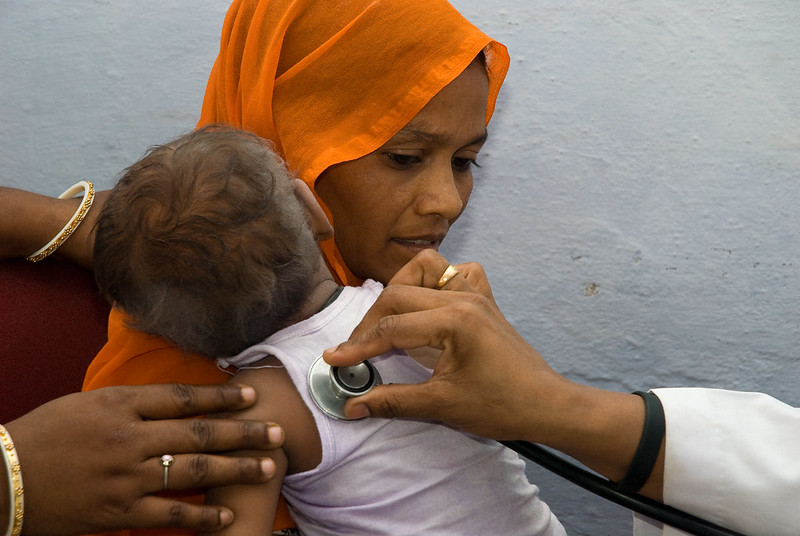 Globally, India contributes the largest number of tuberculosis (TB) cases yearly, totaling more than half a million deaths in 2021. In response, Prime Minister Narendra Modi has declared war on the disease, aiming to end TB in India by 2025, five years ahead of the global goal of 2030 set by the World Health Organization (WHO). 
However, this is no easy feat to accomplish for India. Poor sanitation and crowded areas greatly increase the risk of transmission — a harsh reality for India with 1.4 billion people and 1/10 living below the poverty line. Furthermore, a lack of stable infrastructure, awareness and accessibility add barriers to reducing TB. To combat these poor environmental factors the Indian government has developed a myriad of programs to improve TB outcomes. 
Panchayat Initiative
The goal of the Panchayat (a village council) Initiative is to tackle TB on a small-scale village level. By working with local governments the initiative has elevated TB awareness, care and prevention in more than 500,000 villages. This was accomplished by creating TB units that covered five villages each and had members inform residents about TB identification, early diagnosis and treatment. 
Ni-Akshay Mitra Campaign 
The Ni-Akshay Mitra campaign focuses on reducing the stigma surrounding TB in India. By creating a public government program easily accessible via the internet citizens are able to access vital information. The program offers an array of support ranging from dietary, diagnostic and occupational information. The campaign has already reached over 1 million TB patients and has had success in building a culture aiding the elimination of TB in India. It also highlights nutritional information that recent studies have shown can be instrumental in preventing and reducing TB. 
Government Aid 
A primary barrier to TB treatment in India is a lack of monetary resources. TB treatment can total about $700 in direct and indirect costs, but the average monthly salary in India is $387. To curb this, India's Direct Benefit Transfer a government program provides money to TB patients. The program has helped about 8 million patients and distributed $260 million. 
The government has also focused on helping citizens with care. Recently developing a family-focused model of care through the Ministry of Health to aid family caregivers in treating TB. Information made easily accessible by the government teaches caregivers through media, videos and animations. 
Looking Forward 
While there are still barriers and challenges regarding TB that need addressing, such as increasing drug resistance and hindered infrastructure due to the COVID-19 epidemic, India is no doubt ahead of the WHO's schedule in eliminating TB. Reducing TB is another weight that is lifted off those suffering from poverty and is a great step in working to improve the lives of billions living in India.
– Aditya Arora
Photo: Flickr
https://borgenproject.org/wp-content/uploads/logo.jpg
0
0
Lynsey Alexander
https://borgenproject.org/wp-content/uploads/logo.jpg
Lynsey Alexander
2023-08-30 23:42:37
2023-09-04 13:04:08
Eliminating TB in India