Education in Norway and Poverty Reduction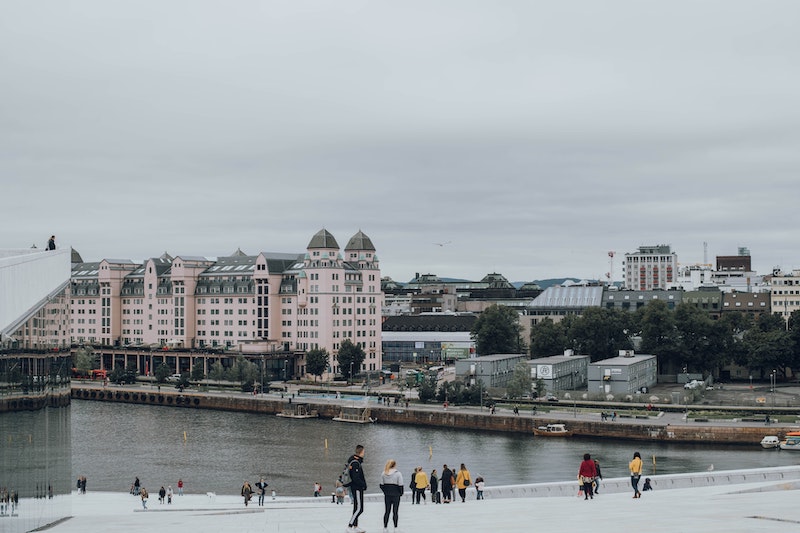 According to the World Bank, Norway's poverty rate stood at approximately 13% in 2019 and, in 2021, the unemployment rate stood at just 4%. Norway has made commitments to reducing poverty by prioritizing education in the nation. Education in Norway is also key to maintaining high employment rates. In 2018, Norway spent 7.6% of its GDP on education, exceeding the recommended allocation of 4-6%.
More About Education in Norway
Education in Norway is state-supported and even college is cost-free. Students in Norway generally go through three levels of education before the college level:
Elementary school (ages 6-13)
Lower secondary school (ages 13-16)
Upper secondary school or "high school" (ages 16-19)
Attending primary and lower secondary school is compulsory in Norway and high school is "a statutory right." There is no upper age limit to entering high school, but most students start at age 16. According to statistics from 2019, about 80% of Norwegians have completed upper secondary education, which is higher than the Organization for Economic Cooperation and Development (OECD) average.
Different Types of Learning for Different People
There are several options for education in Norway, depending on one's background and needs. Below are some of these options:
Adult learning. Adults ages 25 and older have the right to finish upper secondary school and/or vocational training as well as the right to have an education program custom-fit to their needs. Additionally, "for newly arrived immigrants," the state provides classes in social studies and the Norwegian language. According to the OECD in 2004, Norway had one of the highest vocational training participation rates among European countries.
Folk schools. Norway also has the option of folk schools. Folk schools are for learners who want to focus on a specific subject and put their learning into practice. There are no tests or curricula and teachers do not give grades. Students are eligible to attend these schools after finishing high school. However, for folk schools, students have to pay room and board and purchase any required learning supplies.
The Qualification Program. The Qualification Program, a two-year program introduced in 2007 that is still active today, helps build vocational skills for people who are "at risk of prolonged unemployment." By working with a counselor, the program is personalized for the individual's needs. Participants may also receive benefits, financial aid, holiday entitlements and childcare assistance.
The more educated a population is, the less likely they are to experience poverty. When personalized approaches to education are available, learners can focus their studies on what is most important for them and advance their natural skills and abilities, thereby improving employability.
Diversity
The systems of education in Norway are diverse. In fact, the country has some of the most socio-economically diverse schools in the world. Norway is also doing well with regard to closing the gender gap, ensuring equitable access to education and creating a diverse workforce. In 2017, the World Economic Forum ranked Norway as the most inclusive advanced economy in the world.
To further explain how education in Norway reduces class barriers, The Borgen Project interviewed Ingunn Jakobsen, a veteran senior high school teacher of English and Norwegian with 40 years of experience. Jakobsen states that every year, secondary schools evaluate their progress in terms of providing equal opportunities to all socioeconomic groups. She explains that these schools then "apply statistics where each school is measured in its contribution to [raising] pupils from lower income groups to a high-performing group of pupils."
Regardless of what country workers live in, Indeed states that having a diverse workforce means a wider recruitment pool, better decision-making in the workplace, improved employee satisfaction and expanded profits.
Impact on Poverty Reduction
When education is made accessible to poor populations, it breaks the cycle of generational poverty by opening doors to greater employment opportunities. Additionally, learning skills such as reading, writing and math significantly increase marginalized groups' incomes and strengthen the economy.
– Ava Ronning
Photo: Unsplash
https://borgenproject.org/wp-content/uploads/logo.jpg
0
0
Saiesha
https://borgenproject.org/wp-content/uploads/logo.jpg
Saiesha
2022-11-08 01:30:26
2022-11-04 10:00:33
Education in Norway and Poverty Reduction