5 Facts About Education in Morocco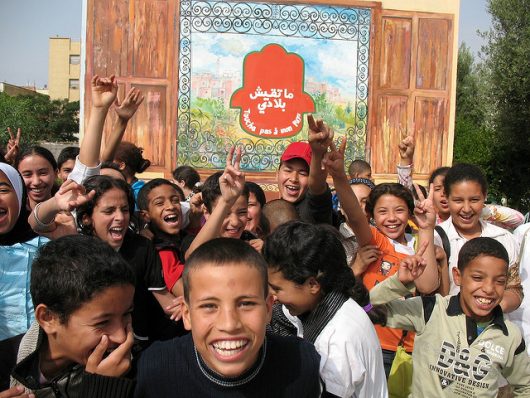 Since Morocco's independence in 1956, its education system has typically been described as frustrating and disappointing. In recent years, Morocco has made numerous improvements and committed to solidifying the quality of its education system. Here are five facts about education in Morocco.
The academic year begins in September and ends in June. The school system is structured into three separate parts. Primary takes students starting at the age of 6 and educates them until the age of 12. Secondary and tertiary last another three years each. Morocco also offers educational options beyond public schooling with higher learning institutions.
Learning and knowledge are typically measured through literacy, the ability to read and write. Reading and writing are essential to reaching higher levels of education and scoring well on national performance tests. Morocco's youth have made tremendous strides in increasing their literacy rates. The World Bank reports 95% of youth ages 15-24 years old can effectively read and write. This is an increase from 81.5% in 2011.
Men in Morocco currently dominate the gross enrollment ratio for primary, secondary and tertiary education systems. The UNESCO chart for secondary education shows that male enrollment exceeded female enrollment by 10.8% in 2012. However, tables for 2015 show a decreased gap in admission ratio for primary and tertiary education.
Public spending on education has been significantly rising in Morocco. According to the OCP Policy Center, government spending on education in 2014 was about 5.9% of GDP and 21.3% of total government spending. Since 2002, payments have been increasing by more than 5% per year almost every year. One analysis from the International Monetary Fund confirms a more organized use of this money has the potential to lead standardized test scores to increase by 53 points.
Morocco suffers from low-quality education as reflected in performance indicators. In a 2014 update completed by the UNESCO Institute for Statistics, Morocco ranks in the thirtieth percentile for learning compared to other countries. The most recent PIRLS and TIMSS assessment results for 2011 showcase just how poor Morocco's performance is. Test results reveal Morocco ranks second to last in math and last in reading compared to the 36 countries participating.
The good news is that experts and policymakers have fully recognized the remaining barriers for education in Morocco. A way forward has also been identified through their 2015-2030 Vision for Education in Morocco. The plan will address previous failures by targeting four specific areas including the priority for quality education. The country has already partnered with the USAID to make some of these goals a reality. So far 12,000 students have been reached with a new reading method and over 340 teachers have been trained on new reading instruction.
– Emilee Wessel
Photo: Flickr
https://borgenproject.org/wp-content/uploads/logo.jpg
0
0
Kim Thelwell
https://borgenproject.org/wp-content/uploads/logo.jpg
Kim Thelwell
2017-08-08 01:30:49
2020-07-16 06:56:52
5 Facts About Education in Morocco