The Economic Crisis in Haiti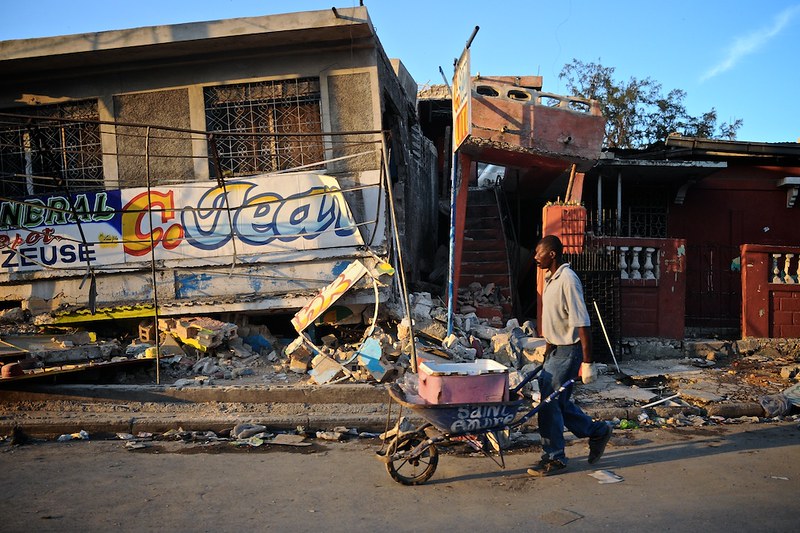 Haiti is undergoing significant economic turmoil. The economic crisis in Haiti has posed challenges for families in affording essential items like food and has also affected their ability to sell crops in local markets. Political instability, natural disasters and social unrest have worsened these challenges, further affecting the country's capacity to attain sustainable economic growth and improve the well-being of its impoverished population.
Haiti's Turbulent Economic History
During the past few years, Haiti's economy has been under pressure due to several factors such as natural disasters, diseases, political instability, mishandling of humanitarian assistance and the devaluation of its national currency. The country's previously thriving tourism industry has declined as well. In contrast to the peak of 1.3 million tourists in 2018, which brought in $620 million in revenue, Haiti only received 938,000 visitors in 2019. The outbreak of the COVID-19 pandemic also significantly curtailed travel and economic activity.
After an earthquake in 2010, international lenders canceled Haiti's debt; however, its borrowing has increased to around $3.57 billion since then. Additional turmoil, such as the growing protest movement, the assassination of President Jovenel Moïse in 2021, consecutive natural disasters in July and August of the same year and widespread gang-related violence, has further strained the nation's economic circumstances. 
In 2022, armed gangs fueled the economic crisis in Haiti with their actions, including blocking the southern entry to the nation's capital, which isolated four departments from the rest of the country. These areas produce consumer goods supplied to Pourt-au-Prince, and the blockade affected the country's economy during a severe nationwide fuel shortage. This also exacerbated the hunger crisis in Haiti, with a total of 4.9 million people in Haiti experiencing food insecurity. 
Solutions
The United States is the largest contributor of humanitarian aid to Haiti. The U.S. prioritizes fostering economic growth, reducing poverty, upholding human rights and strengthening democratic institutions. To combat poverty and address persistent unemployment by creating jobs, the U.S. promotes bilateral trade and investment in Haiti. The substantial Haitian diaspora in the U.S. presents a potential influential partner in the endeavor to expand business prospects and capitalize on the numerous connections that bind Haitian and American communities.
The International Development Association (IDA) supports the government of Haiti to address the ongoing economic crisis in Haiti. They participate in supporting private secret actors and removing infrastructure barriers to market access. IDA's support centers around enhancing human capital by expanding access to education in health care. Simultaneously, the IDA assists the government in enhancing transparency, accountability and efficacy in public investment This effort also involves strengthening institutional capabilities to generate crucial data, manage sectors, establish evidence-based policy priorities and cultivate fiscal sustainability.
Looking Ahead
According to the United Nations Conference on Trade and Development (UNCTAD), achieving lasting economic security will rely on increasing investment levels in both the public and private sectors to foster rapid and more inclusive growth. Developing infrastructure, enhancing productivity on farms, increasing manufacturing and ensuring the provision of fundamental services will have the potential to create connections that will establish are more lawful development cycle.
– Marisa Del Vecchio
Photo: Flickr
https://borgenproject.org/wp-content/uploads/logo.jpg
0
0
Lynsey Alexander
https://borgenproject.org/wp-content/uploads/logo.jpg
Lynsey Alexander
2023-09-18 01:30:07
2023-09-14 07:59:45
The Economic Crisis in Haiti