Diseases Impacting Bahrain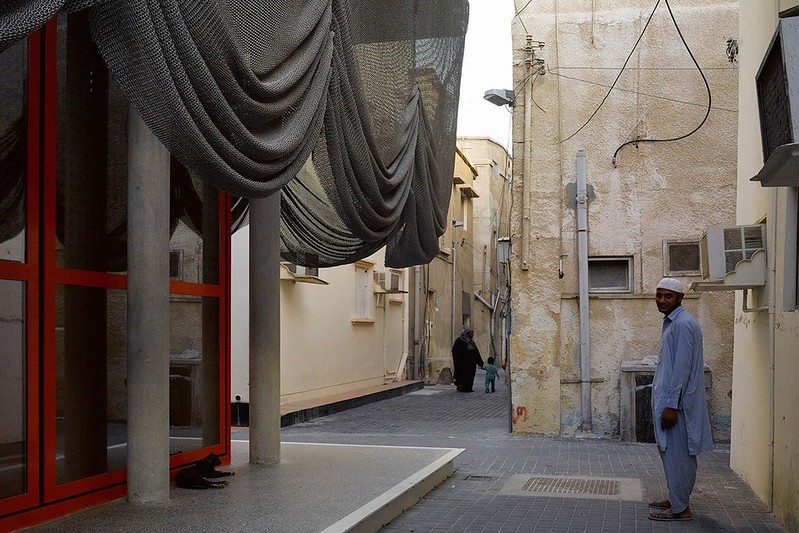 Bahrain, a nation renowned for its pearl industry and abundant date palms, has experienced a recent rise in wealth inequality and poverty. In 2021, ESCWA (Economic and Social Commission for Western Asia) reported that 7.5% of Bahrain's population lived below the poverty line, a rise from 6.8% in 2010.
Alongside poverty, the incidence of diseases impacting Bahrain has also surged. Multiple factors contribute to the spread and development of diseases in Bahrain, necessitating investments in disease management measures to mitigate potential long-term health and economic repercussions.
Disease Statistics in Bahrain
According to a 2020 report by the Bahrain Ministry of Health, the United Nations and its partners, non-communicable diseases account for approximately 75% of all deaths in Bahrain, translating to around 2,000 people annually. Furthermore, nearly one in five adults in Bahrain succumb to non-communicable diseases before reaching the age of 70.
The predominant disease affecting Bahrain is cardiovascular disease, responsible for about 49% of non-communicable disease-related deaths. Additionally, cancer and diabetes also have a significant presence, causing 18% and 3% of deaths, respectively.
Causes of Disease
It is widely acknowledged that smoking is a cause and aggravator of several diseases. About 15% of Bahrain's adult population engages in daily tobacco product consumption. In 2015, 17.7% of children aged 13 to 15 were tobacco users and nearly half of all Bahraini children were exposed to second-hand smoke in public spaces.
Insufficient physical activity also contributes to the diseases affecting Bahrain, with just over half of the population reporting activity levels below the recommended standard. Unhealthy dietary habits, coupled with a high percentage (72.4%) of overweight or obese individuals, have further exacerbated disease development. Poverty-stricken communities often struggle to afford nutritious food and opt for inexpensive, processed, sugary and nutrient-deficient alternatives. Consequently, those living in poverty are more susceptible to obesity, diabetes and other diet-related diseases.
The 2020 report also says that poor environmental conditions throughout the nation provoke the onset of health conditions. Bahrain's climate is very hot, with temperatures reaching upward of 120 degrees Fahrenheit for more than half of the year. High temperatures worsen pre-existing conditions and impede outdoor physical activity. Additionally, the capital city, Manama, suffers from alarming air pollution levels, surpassing the World Health Organization's recommended PM2.5 exposure limit by over six times. The report highlights that air pollution escalates the risk of non-communicable diseases such as "ischaemic heart disease, stroke, chronic obstructive pulmonary disease and cancers."
Making Progress
A new government-subsidized health insurance plan was implemented in Bahrain in 2019, extending coverage to all nationals. The country is also augmenting its health care infrastructure, with an influx of health facilities annually. Under a trade agreement, the United States supplies a range of health care products to Bahrain.
Bahrain's largest health infrastructure project is currently in the works. The $1 billion hospital, called the King Abdullah Bin Abdulaziz Medical City, will include four research centers, 300 beds and a medical college. New improvements like this will increase the ability of Bahrain to provide health services to its citizens, therefore better addressing some of the common diseases like heart disease, cancer and obesity.
Over the past years, several cities in Bahrain have earned the "Healthy City" designation from the WHO. Um Alhassam achieved this recognition in 2018, followed by Manama. These cities were lauded by the WHO for their commitment to enhancing health care and prioritizing public health initiatives.
The prevalence of tobacco smoking is also on the decline throughout the nation. Survey data from the WHO has shown a decrease of about 2% in the total number of adults who smoke tobacco daily since 2009. Students in Bahrain have also shown opposition to smoking, with 75.5% in favor of prohibiting indoor smoking in public places.
Overall, Bahrain has shown that it is a country committed to improving the health of its citizens. Despite the grim statistics, the country is on a solid path to reducing the prevalence and severity of the diseases impacting Bahrain.
– Tristan Weisenbach
Photo: Flickr
https://borgenproject.org/wp-content/uploads/logo.jpg
0
0
Saiesha
https://borgenproject.org/wp-content/uploads/logo.jpg
Saiesha
2023-08-20 02:59:07
2023-08-20 05:10:18
Diseases Impacting Bahrain