Mosquitoes and Nets: Common Diseases in Cote d'Ivoire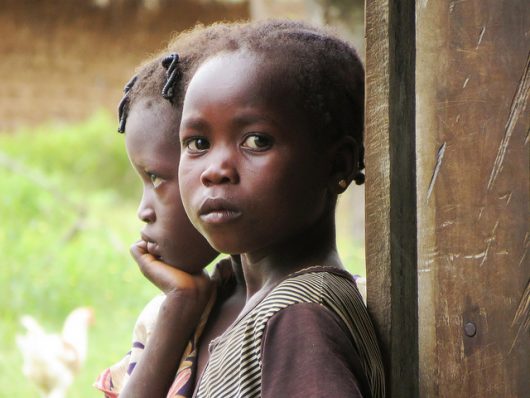 The avid traveler might be well versed in vaccinations and medications to avoid illness whilst abroad or soon afterward, but few are aware of the struggles that locals face with such diseases. Two of common diseases in Cote d'Ivoire of note are malaria and more recently, dengue fever.
Dengue fever is a mosquito-borne viral infection that causes flu-like symptoms that could lead to death in severe cases. Dengue is on the rise worldwide, with about half the world's population at risk, according to a report by the World Health Organization (WHO). It is also one of the most common diseases in Cote d'Ivoire today.
In Cote d'Ivoire, dengue had reached epidemic proportions in the area of Abidjan as of April 2017. In tAugust 2017, Cote d'Ivoire launched an anti-vector campaign to quell the dangers of the increasingly alarming epidemic which has claimed two lives out of the 911 cases reported. Of these reported cases, 311 have been confirmed.
Even though dengue fever has reached epidemic levels, malaria is still the leading cause of hospitalization in Cote d'Ivoire. In the country, about 3.5 million children under five and one million pregnant women are exposed to malaria each year.
One of the most effective methods of combatting these diseases is mosquito netting. As UNICEF Representative of Côte d'Ivoire Adele Khudr stated in an article by UNICEF, "Mosquito net distribution is one of the most effective ways to reduce child mortality. [I]t is also important to inform people how to use nets properly in order to save lives."
Due to lack of netting in Cote d'Ivoire, a nationwide campaign was launched in December 2015 to distribute 13 million mosquito nets to those in need in Cote d'Ivoire. It aimed to have one mosquito net for every two people in the country. This was made possible by a $55 million grant from the Global Fund.
With the introduction of this netting, 50 percent of the non-complicated malaria cases can be reduced, there can be a 45 percent reduction in severe cases of malaria and a reduction of anemia in children as well.
In addition to assisting in the above benefits, mosquito nets could also protect against the dengue fever epidemic in Abidjan. With the help of initiatives from the U.N., the Global Fund and others, the mosquito-borne common diseases in Cote d'Ivoire can be reduced and prevented.
– Sydney Roeder
Photo: Flickr
https://borgenproject.org/wp-content/uploads/logo.jpg
0
0
Borgen Project
https://borgenproject.org/wp-content/uploads/logo.jpg
Borgen Project
2017-08-24 07:30:52
2020-06-19 08:30:52
Mosquitoes and Nets: Common Diseases in Cote d'Ivoire