Solutions to the Rising Child Poverty Rates in the UK Amid COVID-19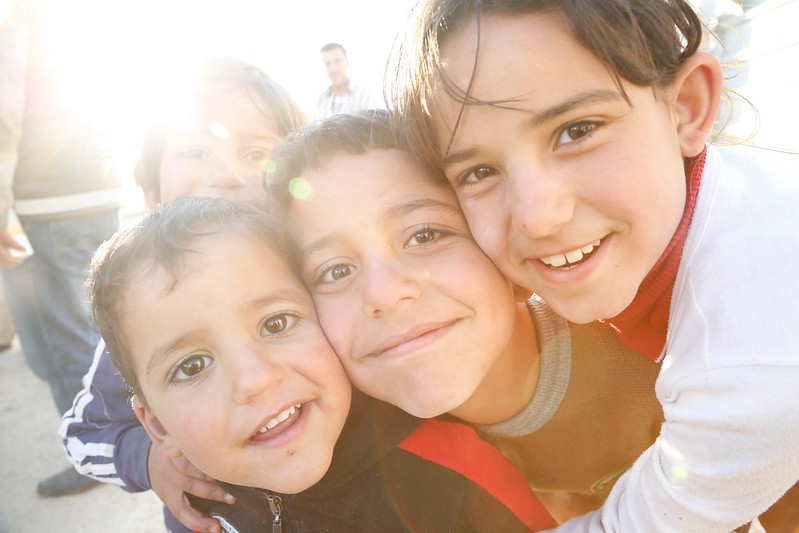 Approximately 4.2 million children live in poverty in the U.K. based on the latest data from the Child Poverty Action Group. As unemployment rates rose amid COVID-19, several organizations focusing on child poverty have campaigned to continue several relief programs as solutions to U.K. child poverty levels. One form of child poverty relief comes from the universal credit program. This U.K. initiative gives eligible families an extra £281.25 per month for their first child up until the age of 3 and an extra £235.83 per month for a second child or a child aged 3 to 19 in school. Universal credit also includes the recently increased £409.89 monthly payment for individuals over 25 in 2020.
England
The Director of Policy, Rights and Advocacy at the charity organization Child Action Poverty Group, Louisa McGeehan found that nearly 30% of children are living in poverty across the entire U.K. McGeehan advised The Borgen Project that child poverty rate in the U.K. "varies, some areas have very low levels of poverty while some areas are extremely high." McGeehan and other child poverty charity organizations have found that the increase in unemployment, business closures and limited benefits for select low-income families have resulted in higher U.K. child poverty rates that have not been published yet. McGeehan advised The Borgen Project that in London, "there was another announcement today to try to prop up incomes, so we don't know the final numbers, but we think we are going to be at levels of unemployment that we haven't seen since the late 80s or early 90s."
London had a 37% child poverty rate prior to COVID-19 according to the Child Poverty Action Group. With this information, the Child Poverty Action Group continues to research and campaign for various U.K. child poverty-related preventative actions. The poverty rate attributions are considered to be high housing costs, lack of full-time work and high childcare costs. McGeehan told The Borgen Project that the two-child policy states that "if a family has more than two children, they can't receive any extra money for any subsequent children which is directly discriminatory to the children." McGeehan and the Child Poverty Action Group have campaigned to abolish the two-child policy, keep up the free school meals program during school closures and to continue the additional £20 weekly payment that the U.K. Universal Credit system has included for families and individuals since April 2020.
Scotland
Scotland has been focusing on child poverty as the Scotland Child Poverty Act of 2017 provided the targets necessary to reduce child poverty rates. Based on the last reported data set in 2019, the child poverty rate in Scotland is 24% with 230,000 children living in poverty. One child poverty solution introduced in late 2019 is the "Poverty Alliance's Get Heard Scotland initiative," which gives the people of Scotland an opportunity to voice their concerns about the various causes of poverty in Scotland. The CPAG has worked to help children in low-income levels through the CPAG's Early Warning System and discussions with the Scotland government. McGeehan advised The Borgen Project that "my colleagues in Scotland are having different kinds of conversations with a similar lead, so they have managed to work with the government to introduce a new child payment, which will improve life up there."
Wales
Currently, Wales has a child poverty rate of 28%. To assist in tackling the consequences of child poverty, the Bevan Foundation helps come up with policy ideas for government approval, which has led to an extension in the free school meals project during school closures through an equivalent cash payment to parents in Wales. Bevan Foundation Policy and Research Officer, Dr. Steffan Evans explained that the Welsh government has been active as it relates to the COVID-19 response for low-income families. Evans told The Borgen Project that "the Welsh government has significantly increased the number of emergency payments to families who were struggling and they have also given some funds to provide 4G enabled laptops to families who have not got internet access at home so they can do their learning." Still, Evans notes that "we are expecting to see poverty rates increase in the next few rounds of data as we deal with fallout [from the COVID-19 impact]."
Northern Ireland
Northern Ireland estimates that 107,200 children or 24% of the child population were living in poverty as of the last reported data set in March 2019. Before the pandemic, Northern Ireland enacted child poverty-related policies including the Child Poverty Strategy from the Northern Ireland Executive, which has been active since 2016 with one report per year. The aim of the strategy was to reduce child poverty in Northern Ireland through increasing employment rates and improving lower-cost housing while keeping children healthy in school. Northern Ireland has also enacted a cash distribution plan to keep up the free school meal plan that approximately 97,000 children used.
Final Thoughts
With increasing unemployment and poverty rates due to the pandemic, the U.K. government and several child poverty charity organizations have supported and discussed similar child poverty solutions. These policies are considered to act as solutions to U.K. child poverty levels by U.K. researchers as the additional £20 weekly universal credit payment is set to continue until April 2021.
– Evan Winslow
Photo: Flickr
https://borgenproject.org/wp-content/uploads/logo.jpg
0
0
Jennifer Philipp
https://borgenproject.org/wp-content/uploads/logo.jpg
Jennifer Philipp
2020-11-30 13:08:33
2021-01-16 06:40:59
Solutions to the Rising Child Poverty Rates in the UK Amid COVID-19