Dignity For Children Fights Child Poverty in Malaysia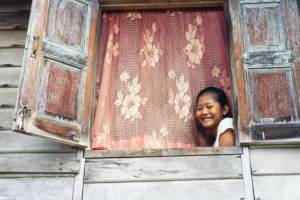 Malaysia, a country in Southeast Asia, has a population of over 33 million people with 639,000 households living in absolute poverty. Poverty rates are higher among households with children, creating a child poverty crisis in Malaysia that leaves children in hostile and dangerous situations. In response to child poverty in Malaysia, an NGO in Kuala Lumpur is actively trying to help. Dignity for Children works to educate Malaysian children to help them find a pathway out of poverty in the future.
Effects of Child Poverty in Malaysia
The coronavirus pandemic tripled the number of households living in extreme poverty in Malaysia, worsening the child poverty crisis. Currently, more than 70,000 children live in poor conditions with no access to public school with those living in rural areas being worse off. The impact of child poverty in Malaysia also has the following ripple effects:
Higher child marriage rates, with a minimum marriage age of 16 for girls
Rising HIV/AIDS rates in child orphans
Sexual exploitation in rural areas
Higher instances of child labor or trafficking
Rising youth employment as the youth employment rate in Malaysia is 12.4%
Extreme malnutrition
Dignity For Children
Dignity for Children, founded in 1998, currently educates more than 1,700 children. This is accomplished through the use of quality, hands-on education. The program uses the Montessori or the "follow-the-child" philosophy. This contrasts with the country's education mandate, which only applies to children between the ages of 6 and 11. The program provides education for children between the ages of 2-18 through a wide range of schools such as vocational institutions, private-learning centers, international schools and religious schools.

Through its transformational enterprises, Dignity creates well-rounded schooling by combining the classroom with real-world experiences. These transformational enterprises consist of five categories: hairdressing, sewing, eateries, art and wellness. Over six months, teenagers develop their skills in the program of their choice as they work alongside experienced professionals. These children not only gain experience in their desired field, but they also learn how to become self-sufficient and run a business. The program equips students so they graduate from secondary school with an array of skills in their arson. This can be beneficial to securing a job in the future.
Moving Forward
Dignity For Children fights child poverty in Malaysia by using hands-on education to break cycles of poverty and prepare children for a prosperous future. The center continues to operate in Sentul Kuala Lumpur and other poverty-stricken schools in South East Asia to create teacher training programs and further their students' education. As the organization gains more students, Dignity For Children continues to fight for those who can't fight for themselves.
– Blanly Rodriguez
Photo: Flickr
https://borgenproject.org/wp-content/uploads/logo.jpg
0
0
Naida Jahic
https://borgenproject.org/wp-content/uploads/logo.jpg
Naida Jahic
2022-11-10 13:14:09
2022-11-11 09:35:34
Dignity For Children Fights Child Poverty in Malaysia