Child Marriage in Bangladesh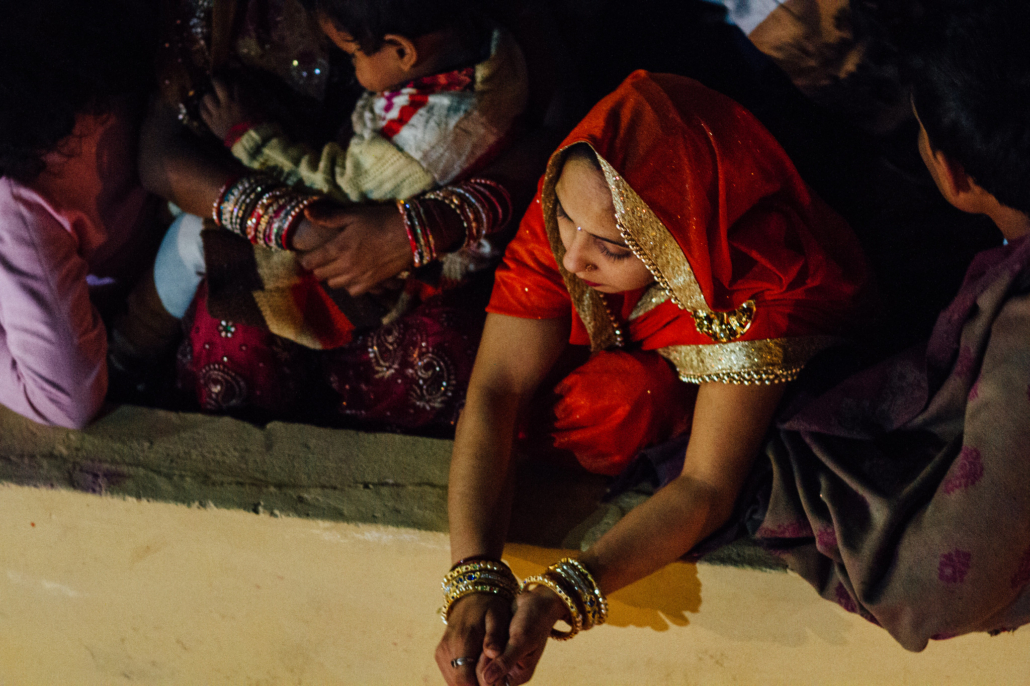 UNICEF defines child marriage as the marriage or "informal union" of a girl or boy younger than the age of 18. According to a UNICEF report, Bangladesh currently holds the fourth-highest rate of child marriage worldwide and the highest prevalence in the Asian region. Though child marriage rates are on the decline in South Asia, with an 18% drop from 1985 to 2010, it is still common for young females aged 15-18 to enter into unions. However, with the help of programs that the UNICEF headed, child marriage in Bangladesh is declining.
Child Marriage in Bangladesh
A 2016 brief by the World Bank has approximated that, in Bangladesh, six in 10 women still marry "early." To be precise, 59.4% of women currently aged 18-22 entered into unions before reaching their 18th birthday. According to the brief, on average, these women were just 15.8 years old at the time of marriage. Moreover, 0.5% of these women married before the age of 12.
Such high rates of child marriage in Bangladesh are the result of a combination of economic and social practices; in communities where marrying young is most prevalent, girls and young women are treated as subordinate to their male counterparts. Infringing on a child's "right to free and full consent," as a result of religious and/or cultural practices, or even in exchange for a social or economic imperative, brings about severe consequences.
Marriage at a young age increases a child's "risk for physical, sexual, psychological and economic abuse." Not only is child marriage a humanitarian issue but it also contributes to delayed economic development. Child marriage often arises as a consequence of poverty — impoverished families seeking economic relief by marrying off their daughters. Child marriage consequently also contributes to poverty rates by eliminating working potential.
Approximately 38 million child brides live in Bangladesh, according to a 2020 UNICEF report, and the World Bank estimates that national poverty rates in Bangladesh reached nearly 40 million in 2016, showing a clear correlation between child marriage and poverty.
With child brides not having access to educational opportunities and their own "decision-making power," Bangladesh is eliminating a potential working class.
Action to Reduce Child Marriage
With the intervention of actionable programs, like UNICEF's Global Programme to Accelerate Action to End Child Marriage, which responds to the complexities of child marriage practices, rates are on the decline.
In 2016, UNICEF and the UNFPA launched the Global Programme to Accelerate Action to End Child Marriage to address the issue in the countries with the highest rates of child marriage, including Bangladesh.
The program "promotes the rights of adolescent girls to avert marriage and pregnancy and enables them to achieve their aspirations through education and alternative pathways," the UNICEF website explains. On a  household level, the program works to change attitudes about child marriage and the status of girls in society. On a broader, legislative level, the program advocates for legislation and policies that uphold the human rights of girls and encourages data-informed approaches to the development of such policies.
In 2021, 480 child journalists in Bangladesh, with girls accounting for 50% of this team, received skills training and tools from UNICEF to create videos to raise awareness on "child marriage, gender equality and girls' empowerment." The country's "first-ever children's online news platform" broadcasted the video content.
A Child Helpline and Conditional Cash Transfers
One way UNICEF's program intervenes in the issue of child marriage in Bangladesh is through a toll-free national helpline, which it established with the Bangladesh government in 2015. In April 2020, the child helpline received 450 calls related to cases of child marriages.
The helpline saved Yesmin, a child bride, on the day of her marriage. After facing harassment from an "older man," her family arranged her marriage as a means of protecting her. Upon receiving an anonymous tip of her arranged union through the helpline, police came to the scene, negotiating with her father to call off the marriage. In a UNICEF report, Yesmin shared, "I was so happy when I realized it wasn't going ahead after all."
UNICEF also offers conditional cash transfers to households that are at high risk of pushing their children into child marriages. UNICEF provides the grants on the condition that girls stay in school, do not marry and do not engage in child labor. Parents must also attend UNICEF educational sessions focusing on the negative impacts of child marriage.
In treating and supporting young girls equitably, the program boosts girls' decision-making power and independence — qualities child marriage deprives young brides of.
By focusing on educating community members on the consequences of child marriages, supporting those betrothed as children and addressing gender discrimination, Bangladesh is on the way to effectively ending child marriage. With the work of UNICEF, a world of opportunities is opening for the youth that would otherwise come to an abrupt end as a result of child marriage.
– Micaella Balderrama
Photo: Flickr
https://borgenproject.org/wp-content/uploads/logo.jpg
0
0
Saiesha
https://borgenproject.org/wp-content/uploads/logo.jpg
Saiesha
2023-02-06 07:30:59
2023-02-06 06:13:31
Child Marriage in Bangladesh